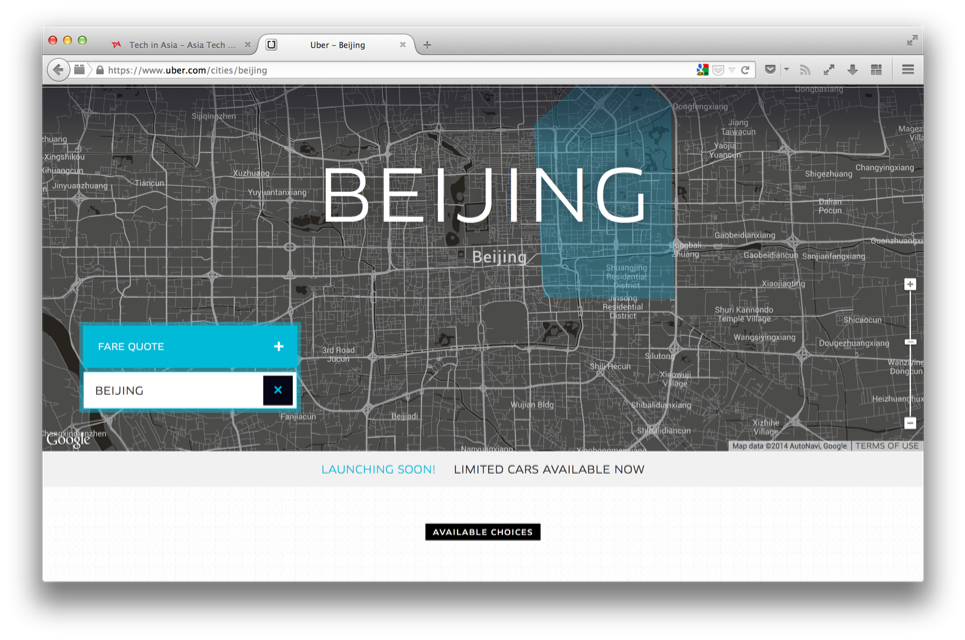 Eight months after first launching in the Chinese city of Shanghai, Uber has now rolled into Beijing.
As is Uber's usual strategy, the Beijing debut is a quiet 'soft' launch ahead of a more high-profile entrance at a later date. Uber gave rides to two Beijing luminaries earlier today – local tech blogger Keso, and Beijing newbie Hugo Barra, the Googler who's now heading the global push at phone-maker Xiaomi.
(See: Reinventing four wheels: 14 apps that are changing the way we get around)
The arrival in Beijing marks Uber's 100th city around the world. Uber is celebrating the milestone with this special page.
Uber now covers five Chinese cities: Beijing, Shanghai, Hong Kong, Shenzhen, and Guangzhou. Its minimum fare in Beijing is RMB 30, which is US$4.80.