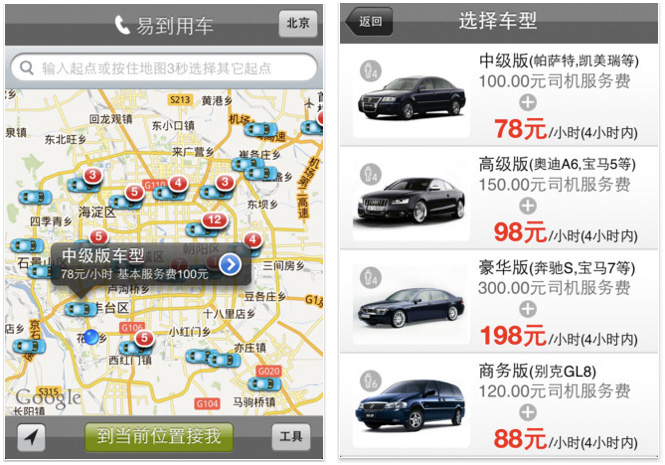 Online car rental and ride-booking service Yongche has yet more venture capital money to aid in its expansion across China. Today the company, which is now operating in 49 cities across the country, announced $60 million in series C funding. The investment cash comes from DCM and online travel booking company Ctrip (NASDAQ:CTRP).
Yongche is made up of three parts: self-drive car rentals; Uber-esque chauffeur car bookings, and a relatively new taxi-booking app called DaChe Xiaomi.
QQ Tech reports that Yongche aims to be available in 100 cities next year, both in China and overseas, but no further details are given.
Yongche attracted about $10 million in VC funding in August 2011, and then around $15 million earlier this year, which was aimed at boosting the taxi-booking app up against a host of local rivals such as Didi DaChe and Kuaidi DaChe.
When it comes to the limo service, Yongche is up against Uber, though the US startup is only running in three Chinese cities so far.
(Sources: Technode; QQ Tech (in Chinese))
(Editing by Josh Horiwtz)