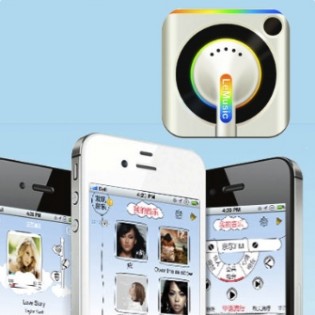 One of China's top e-commerce sites, 360Buy, has opened an online music store that promises music downloads as cheap as one-tenth the price of CD songs. It has come online with the name LeMusic, and already has apps for iOS, Android, and PC.
360Buy's new MP3 store – at music.360buy.com – has a fairly small selection of licensed music that's either free or paid-for, depending on the songs or albums. This will presumably grow with time. The e-tailer has said that its music will "cost one-third to one-tenth the price of CDs" and marks the continuation of the site focusing on more digital content; it has already ventured into online games and e-books, and will likely also push into software and online video.
The 360Buy LeMusic service also offers streaming music, and its apps can additionally serve as a general player for any music you already have in your laptop or smartphone. It'll be up against a variety of local rivals – from social sites like Xiami, to search engine behemoth Baidu and its newly re-branded Music service. Neither Amazon not Apple's iTunes sell MP3s in the China market.
We recently looked into the likelihood that China's era of free MP3 downloads (even of licensed and ad-supported songs) will soon be at an end, and that a group of Chinese sites and web portals are banding together to roll out paid music subscriptions next year. It's not clear if 360Buy will be part of that joint effort.
Last week 360Buy confirmed $400 million in fourth-round funding.
[Source: Sina Tech – article in Chinese]