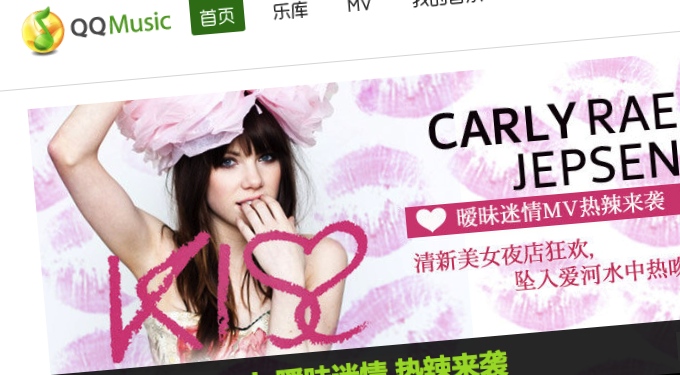 It was only last summer that China entered the era of legal – and free – MP3 downloads, courtesy of web portals such as Baidu Music. But that heyday is already close to being over, with major sites like Baidu Music and Tencent's (HKG:0700) QQ Music preparing to eliminate free downloads, to be replaced by monthly subscriptions.
Many Chinese sites that offer music will band together (in a rare show of unity) to implement these MP3 download subscriptions, starting at the beginning of next year. The anticipated cost will be in the range of 10 to 15 RMB (US$1.60 to $2.39) per month. Wang Hao, chief executive officer of music startup Xiami, tells the China Daily:
The era of the free lunch for China's online music industry might be coming to an end.
Xiami, Baidu, Tencent, and many others will keep online music streaming free of charge, and the subscriptions will apply only to downloads of licensed music MP3s. It'll bring the Chinese music industry more in line with its very mature online gaming sector, where virtual currencies, paid extras, and monthly packages have been in action for nearly a decade. Xiami's Wang Hao adds:
Good music is not getting the attention it deserves, while online games are making profits, and forcing musicians to earn money through other channels.
This could put small music labels on a par with game developers – thereby giving them a much better chance of monetization.
But despite a move towards licensed music content on major web portals in China in the past year, music piracy remains rife nationwide – both online and offline. So the shift to a subscription model – as seen in other markets on Rdio, Spotify, Rhapsody, and many more services – does also risk losing grasp of consumers who'll go towards the path of least resistance. And that, for Chinese consumers, will be getting MP3 downloads from P2P services, or ripping pirated CDs onto their PCs and smartphones.
[Source: China Daily]