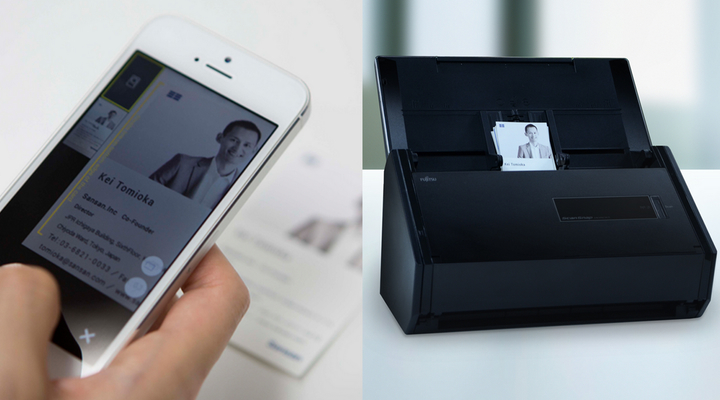 Sansan, a Japanese startup that specializes in scanning and storing business card details, has secured US$14 million in funding led by Silicon Valley investment firm DCM. A leader in its field in Japan, the company will now use the money to launch its product in the US and extend its reach in Asia.
Founded in Tokyo in 2007, Sansan provides clients with scanners that accurately capture and organize contact information printed on business cards – up to 30 two-sided cards a minute at 99.9 percent accuracy, according to the startup's website. The data is then saved in the cloud, where clients can access and share it with colleagues.
"With over 10 billion business cards exchanged each year, Sansan is the first truly collaborative service for managing one of the oldest, yet most valuable, relationship-building tools in the world," Sansan CEO Chika Terada said in a statement. "Sansan allows organizations to more easily leverage their contacts in a collaborative way, while increasing the productivity of sales teams and enhancing customer relationships. By automatically bridging traditional offline business practices with scalable online and mobile tools, we hope to delight every business person in America with our simple yet powerful products."
(See: Eight: A Business Card Contact Management Platform from Japan)
The latest round of funding also included contributions from a variety of domestic institutions, including Innovation Network Corporation of Japan, Nikkei Digital Media, Energy and Environment Investment, and
GMO Venture Partners
.
Sansan's cloud-enabled virtual business card holder will launch in the U.S. later this month. The company presently boasts more than 2,000 corporate customers in Japan and also offers a business card-scanning app for smartphones called Eight.