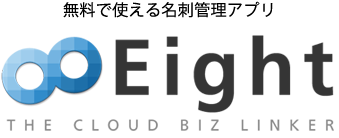 Exchanging cards is a big part of business etiquette, especially in Japan. A Tokyo-based venture company called Sansan is known for providing a combined solution of business card scanning, data entry, and a web-based contact management system. It's intended for offices with employees suffering from managing an enormous number of cards from potential clients.
In order to use the service, users are required to rent a Windows mobile device as a scanner. When an employee comes back to his/her office, they set the cards collected on the device to have them scanned. Scanned images are securely transfered via the Internet to Sansan where operators are standing to enter profiles.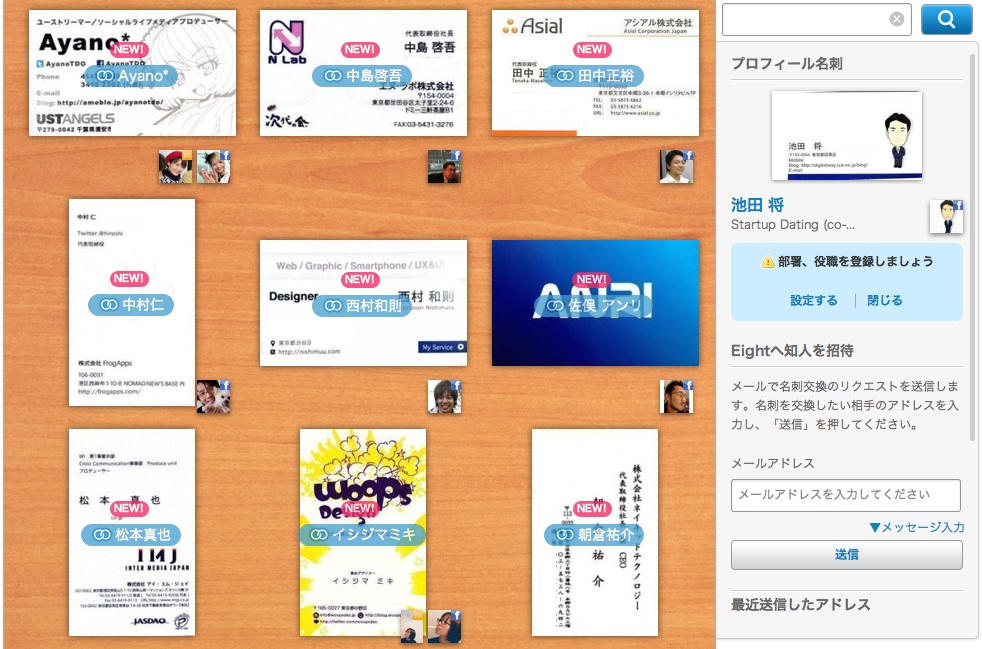 Recently the company introduced a new style of a business card-based human relationship management platform specifically designed for individual users. It's called Eight. It's integrated with Facebook, Google+ and Mixi, and available via an iPhone app as well as on the desktop. If you have a connection with someone on any of the supported social networks, they will be automatically connected on the Eight platform as well. Their profiles will be listed as your contacts with the scanned images of their business cards.
If you meet someone whom you have never no contact on social networks, you may capture an image of their card with the app, and they will be connected with you after the company completes the data entry process based on the card image transfer. The process is totally manual, but the company charges no fee to the users because it intends to find a variety of potential business opportunities through the service. They have know-how on cost reduction and human operations, Sansan's marketing manager Hiroshi Edward Senju explains.
They have launched the service in Japan first, and are planning to expand it to Asian countries next year, where exchanging business cards tends to be a little more important than in the rest of the world.