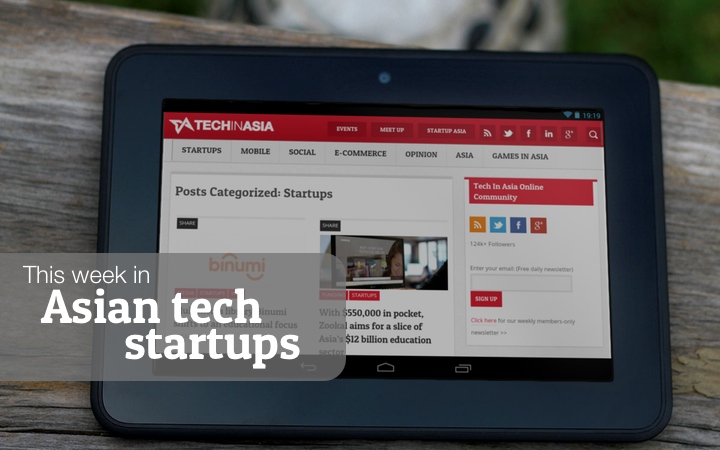 Here's our newest round-up of the featured startups on our site this week. If you have startup tips or story suggestions, feel free to email us or tell us about your startup on this form. Any juicy tech news tips go here. Enjoy this week's list!
Metaps is an Android monetization platform from Japan that has recently launched its new product – Spike, which looks to challenge Paypal by attracting ecommerce merchants and businesses to its new, zero-commission epayment service. Currently, it is still in private beta, and it's now available to online sellers in the US.
---
Bibao is a new slick bitcoin trading and wallet Android app, and the product of startup bitcoin trading exchange Bihang. Users can view real-time rates, check their balance in bitcoins or Chinese RMB, receive price alerts, and trade in its no-fees (yet) exchange.
---
Started in 2011, AVA is a fashion ecommerce site from the Philippines that launched a campaign on popular crowdfunding platform Kickstarter to bring a Philippine traditional handwoven fabric called Inabel to international customers.
---
Mercari is a Tokyo-based mobile C2C shopping app that has raised a round worth millions from Global Brain, Globis Capital Partners, Itochu Technology Ventures, GMO Venture Partners, and other undisclosed investors. The startup also has plans to open an office in the U.S next month.
---
iFit is a fitness-oriented startup based out of Taiwan which recently announced it received seed funding from Cherubic Ventures, a VC firm that invests in early-stage tech companies in Taiwan, mainland China, and Silicon Valley. The startup began as a personal Facebook fan page for a young woman in her early twenties who aimed to document her own weight-loss goals on the social network.
---
Launched last June with seed investment from East Ventures , Shopdeca, an online store from Indonesia reveals this week that it has received second funding round from Singapore-based Polaris Digimedia. With this new investment, Shopdeca is expanding to Singapore today with the acquisition of women's fashion estore Eriin.
---
Launched in March 2014, Hollywood HD is an online movie streaming platform available only in Thailand. It's made by the same team as Ploenjit Media Company Limited, which developed the AIS Mobile British Premier League app.
---
Kaizen, the Japanese company behind planBCD, a growth hacking crowdsourcing platform, has revealed that it raised a round of funding from Fidelity Growth Partners and GREE Ventures.
---
Chocolabs is a Taiwan-based app developer and part of accelerator AppWorks' family that recently announced the launch of its TV drama streaming app for the Indonesian audience called Dramot on iOS and Android.
---
Founded in 2005, Pixta is Japan's largest stock photo marketplace for both amateur and professional photographers to upload and sell their photos to the world. Over 70 people strong, the company today claims to have the largest market share in Japan with over 120,000 stock photo contributors from all over the world. It has just expanded to Southeast Asia, with a new office set up in Singapore last year.
---
Startup lists
---
Related startup stories
---
We're gearing up to bring you yet another round of our signature conference series with Startup Asia Singapore 2014, happening May 7-8 right in the heart of Biopolis, Singapore's deep tech research center.
Founders, if you're interested in competing in the Startup Arena, fill this up. If you're an entrepreneur, investor, developer or just someone looking to meet and learn from the speakers and companies, get your tickets now. Enjoy a 10% Early Bird discount on your conference passes from now till 24 April 2014 by using this special promo code, EarlyBirdApril.
---
Like RSS? There's always our Asia startups RSS feed!