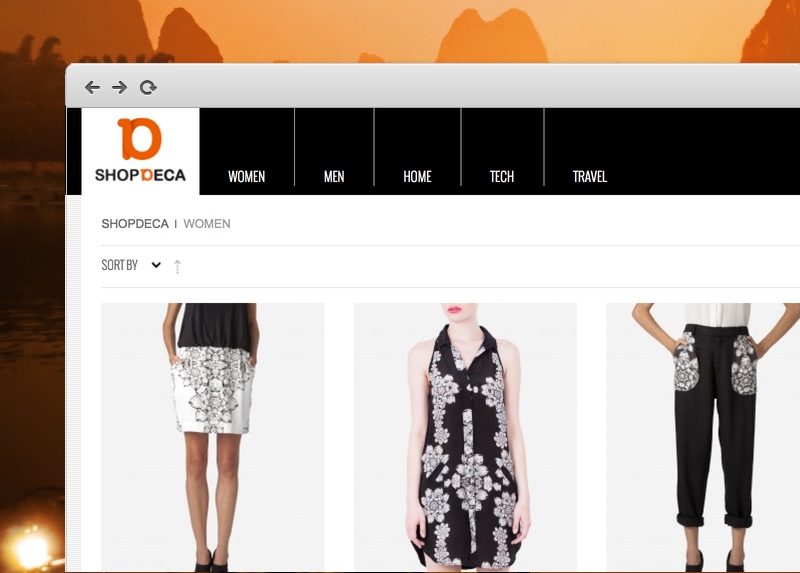 A new clothing e-commerce site launches today in Indonesia in the fashionable form of Shopdeca. Selling men's and women's fashion, plus travel-oriented accessories and baggage, it's a good-looking new entrant to Indonesia's blooming e-shopping sector. Shopdeca also reveals today that it has seed funding from early-stage VC firm East Ventures. (Disclosure: East Ventures is also an investor in TechinAsia).
Shopdeca's founder is based in Jakarta, and stresses that the new site is focused on Indonesia's globe-trotters. Andreas Thamrin adds:
With many sites trying to sell everything to everyone, we wanted to be take a fresh approach and be the first curated e-commerce site in Indonesia. Our 'curators' travel far to meet with suppliers, designers, and brand owners to handpick the best selection of products online.
Shopdeca has 30 local and international brands on board so far, and seems to be aiming for the higher end of the market, just a notch below couture labels.
The East Ventures funding means that Willson Cuaca and Batara Eto will sit on the board at Shopdeca. In today's announcement, Batara says that the VC group believes "Indonesia has its potential to become one of the biggest e-commerce markets in Asia" and that, in this still nascent market, "Shopdeca can be the leader of curated online shopping in Indonesia".
We've seen some notable fashion e-stores get blockbuster funding in the past few weeks in the region, such as $100 million for Zalora, and $40 million for Reebonz. But the clothing market has plenty of niches, and there's room left for startup stores to grow – especially in Indonesia.
---
Disclosure: East Ventures is also an investor in TechinAsia. See our ethics page for more information.