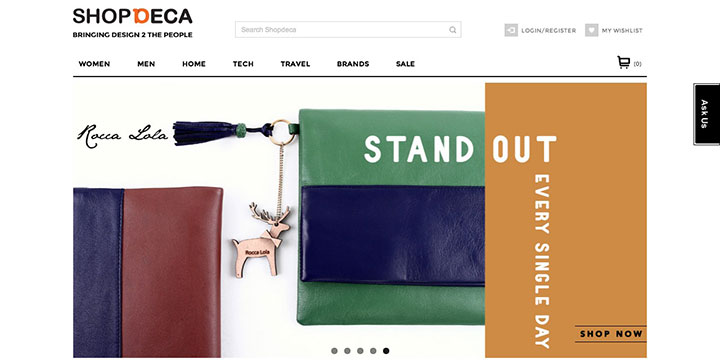 Indonesian online store Shopdeca reveals today that it has received second funding round from Singapore-based Polaris Digimedia worth "up to US$1 million" for an equity stake of 33.5 percent. With this new investment, Shopdeca is expanding to Singapore today with the acquisition of women's fashion estore Eriin.
Peter Ang, the CEO of Polaris (Singapore:POL) – the parent company of Polaris Digimedia – comments:
Our investment in Shopdeca is part of our strategy to expand beyond telco and IT retailing in Singapore and we believe that the lifestyle segment will grow in the region in the coming years.
Starting today, Eriin will direct its traffic over to Shopdeca's Singapore domain on Shopdeca.sg. The transition will take over the next three months. Eriin's products will also be integrated into the Shopdeca's website. Both companies aim to bring Asia-Pacific fashion designers to an international audience.
(See: Here are 30 funding rounds and acquisitions from Indonesia this year)
Shopdeca launched last June with seed investment from East Ventures 1. Aside from the website, it has an offline presence in the form of a showroom in Jakarta. The site sells not just men's and women's clothing, but also home living items, tech gadgets, and travel bags.
Shopdeca's Ghani Kunto explains that they have plans to open a physical store in Singapore – whether it be in the form of a showroom or frequent pop-up shops. The team will go towards regional expansion and global shipping in the future with Singapore as its first stop.
Currently Shopdeca is composed of 16 people based in Indonesia, plus four Eriin staffers in Singapore.
---
Disclosure: East Ventures invests in Tech in Asia. Read our ethics page for more information.↩