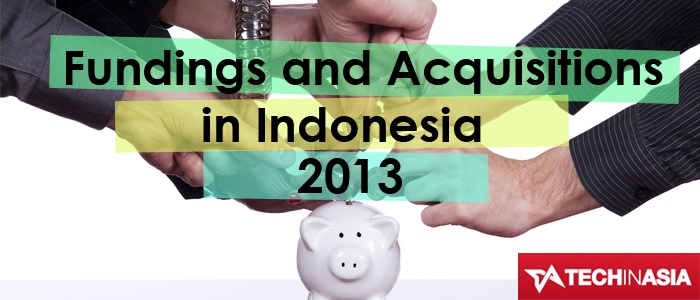 Indonesia has a good number of quality startups. But since internet penetration is still in the early stages in the country, the market leader position in many sectors is still up for grabs, and that's what a lot of companies are aiming for right now – and getting a funding boost or acquiring a rival is a great way to get to the top.
Below we've rounded up the 30 funding rounds and acquisitions1 that happened in Indonesia in 2013.
Funding rounds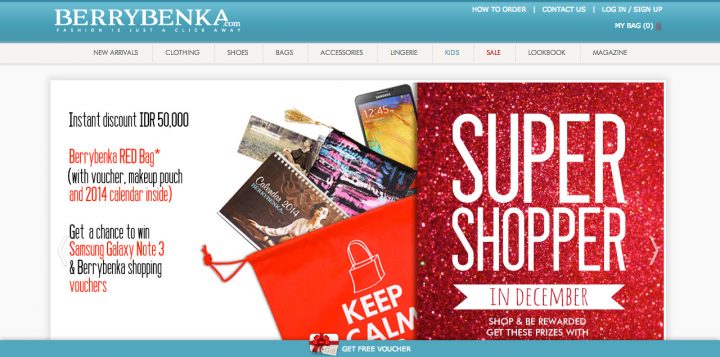 Women-focused fashion e-store Berrybenka started 2013 with a bang: the company received series A investment from GREE Ventures. The team didn't stop there, announcing the arrival of a fresh $5 million series B round led by TransCosmos in November.
(Read also: Berrybenka wants to be the ASOS of Indonesia, talks about recent investment)
Berrybenka President director Jason Lamuda tells Tech in Asia that they want to be as big as is in ASOS in Europe or Zozotown in Japan. While the team is focusing mainly on women's fashion, there's a good chance that they'll expand to men's fashion in the future.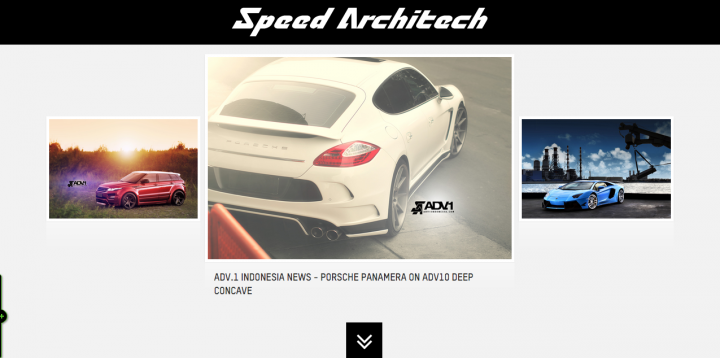 SpeedArchitech is a premium automotive portal in Indonesia. It became Systec Group's first announced investment in 2013.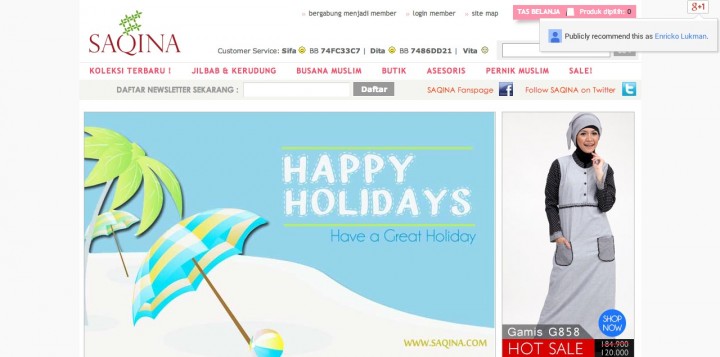 Saqina became Ideosource's first Indonesian investment in 2013. The specialist e-store sells Islamic clothing for women.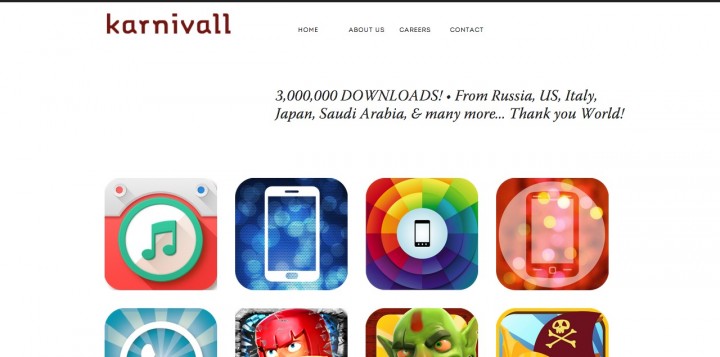 Karnivall is one of those companies which stays under the radar, but it looks like a formidable startup. Karnivall develops iOS apps like WhatsApp skins, character skins for Minecraft, and game guides. Its WhatsApp skins are the most popular, accumulating over 600,000 downloads.
On average, Karnivall's apps get downloaded between 5,000 to 8,000 every day. In total, the team has received over three million downloads from more than 20 apps.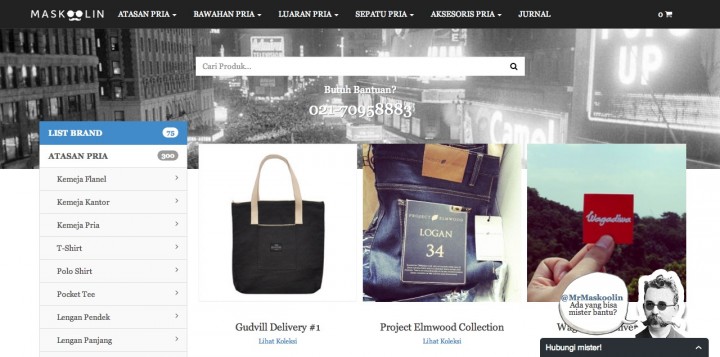 Maskoolin is an e-commerce store which sells men's clothes in Indonesia. It was the first investment announced by Grupara in 2013.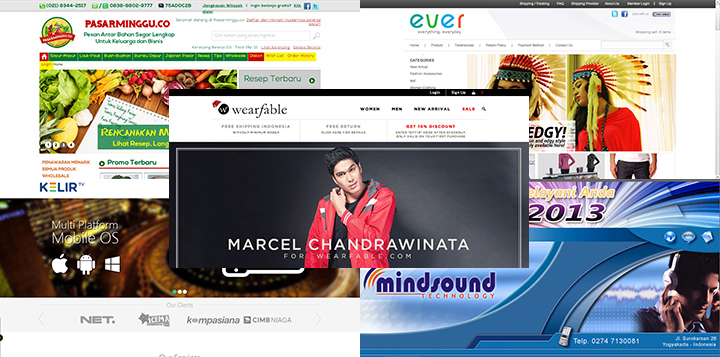 Out of over 120 submissions to Ideosource's incubation program, five were chosen, incubated, invested in, and showcased during the VC's demo day in March. They are e-commerce sites Ever, Wear Fable, and PasarMinggu, stimulant app Moodoo, and online video platform Kelir TV.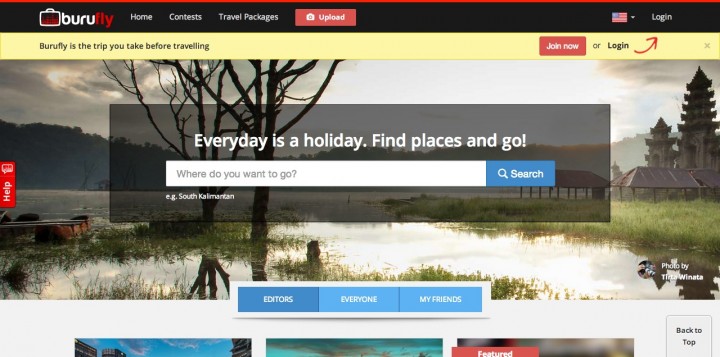 Social travel site Burufly announced in April that it has secured a financing round from Walden International and Batavia Incubator. At that time, Burufly had 380,000 registered members who shared 3,000 pictures per week. Burufly's previous investor is Ardent Capital.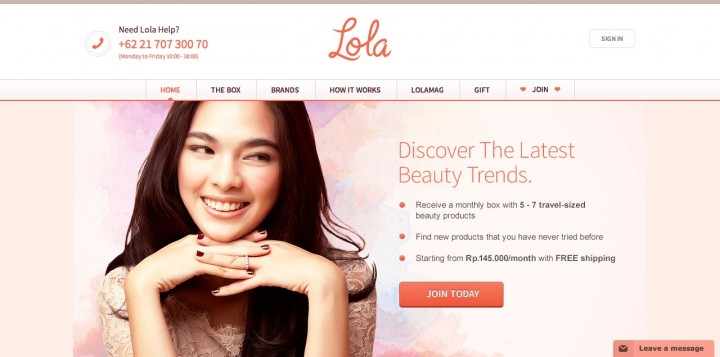 In April, Indonesia saw the launch of beauty box startup in the form of Lolabox. The company is founded by two ex-Rocket Internet executives, Christian Sutardi and Cynthia Chaerunnisa. On launch day, the duo announced that Lolabox had been incubated and invested in by Grupara.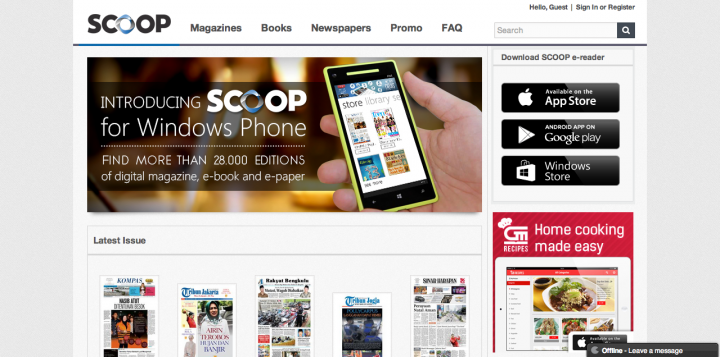 Publishing giant Kompas Gramedia Group continues its commitment to being the biggest media company in Indonesia – both offline and online – with its latest $2.4 million series B investment in magazine and e-book reader Scoop in April. The investment looks potent as Scoop garnered an extra 350,000 downloads just six months afterwards.
Apps Foundry, the maker of Scoop, recently launched a news reading app for Android called Scoop News which curates local news from various popular news sources like Kompas and Tempo.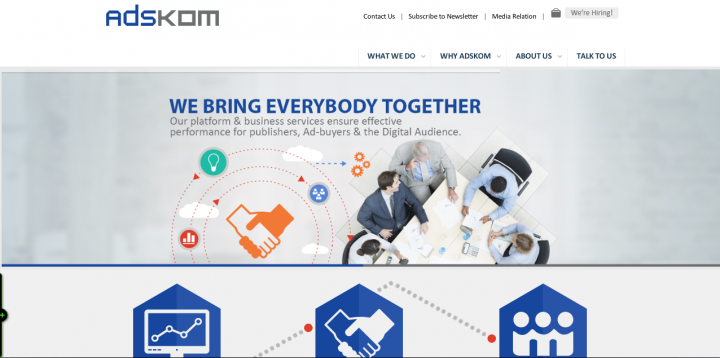 Hearing about digital ad products and supply-side platforms (SSP) will put most people to sleep, but there's definitely money to be made from this industry. Rebright Partners agrees with that as the VC has put its trust in digital ads startup Adskom even before the startup's launch in May.
15. Viral photo app gets funding – May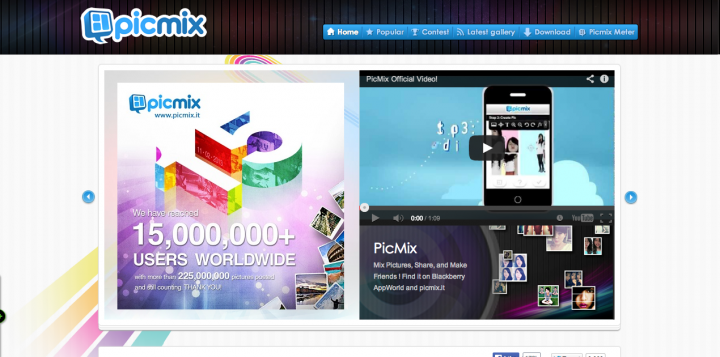 Photo app PicMix is one of the biggest success stories in Indonesia. It now has more than 15 million users who have posted more than 225 million photos. While the news about PicMix's investment by mobile phone distributor Erajaya was announced last October, founder Calvin Kizana tells Tech in Asia that the whole process was only completed in May this year.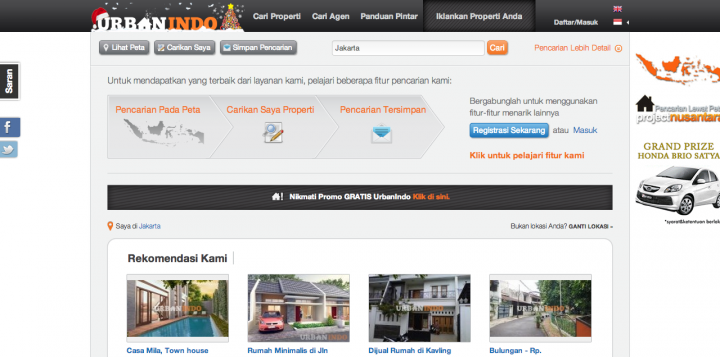 There are currently two giants striding around Indonesia's property marketplace space: PropertyGuru's Rumah.com and iProperty's Rumah123.com. But there's one local player who's looking to overthrow them both, and that is UrbanIndo.
In order to achieve that feat, UrbanIndo is helped by new-found cash from GREE Ventures and IMJ Fenox in a series A funding round in June. Founded two years ago, UrbanIndo has over 17,000 users with most of them being real estate professionals. There are 75,000 active property listings and the team has so far helped sell or rent out close to 9,000 properties.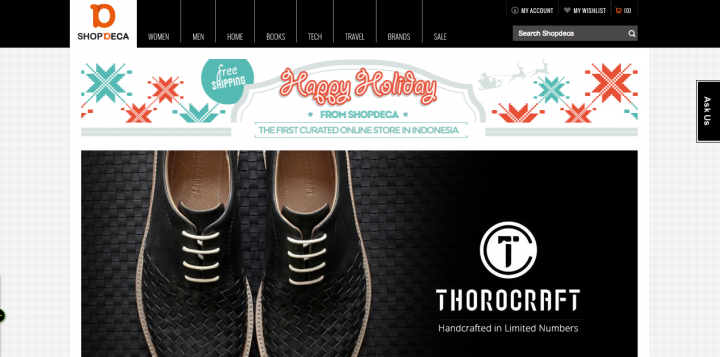 Shopdeca is an e-commerce store selling designer products like clothes and fun items. Operating in Indonesia, it was launched in June at the same time as the announcement of East Ventures' seed funding.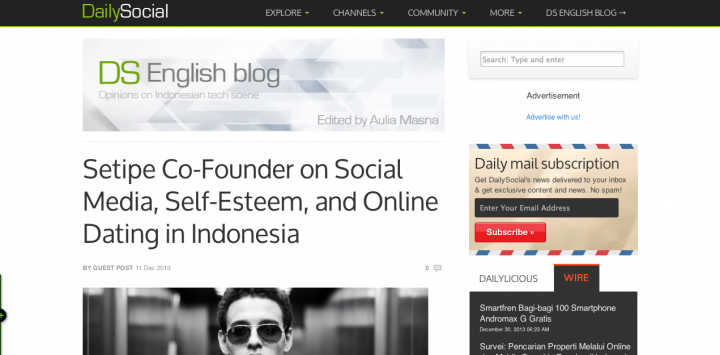 Singapore-based tech blog e27 announced its investment in Indonesia's tech blog DailySocial during the former's annual event, Echelon. Amusingly, the press release stating the details about that cooperation was published on April 1st, which lead to many people thiinking it was a joke made for April Fools' Day.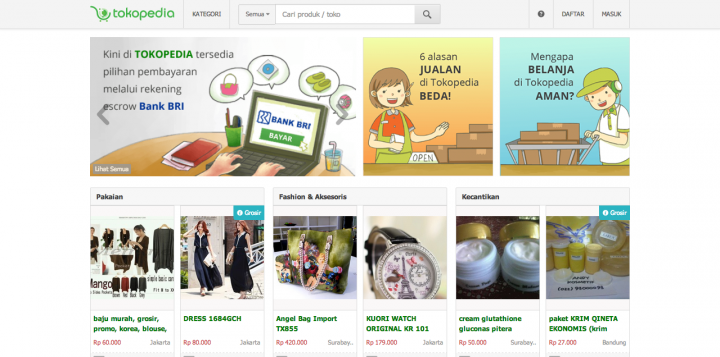 Leading e-commerce marketplace Tokopedia announced that the team has received funding led by Softbank Ventures Korea in June. This means that the company has averaged one funding inout each year since its inception. The team has also received the backing of East Ventures (2010), CyberAgent Ventures (2011), and Netprice (2012).
During Tokopedia's fourth anniversary in August, CEO William Tanuwijaya told us that it now has 770,000 active listings and has sold 13.4 million products on the platform, a 503 percent increase compared to the previous sales performance the year before. The company's gross merchandise value grew by 686 percent too.
(Read also: How Tokopedia is Building Indonesia's Taobao)
The team is now tinkering with ways to monetize from its platform. In October it rolled out a gold merchant program that grants premium merchant features like more product groups and a market demand monitoring tool.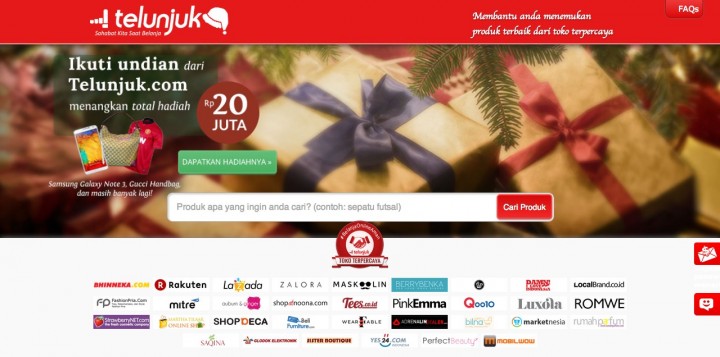 Price comparison engine Telunjuk secured seed funding from Japan's Venture Republic in June. The VC has some experience in developing price comparison businesses with the likes of Coneco, Travel.co.jp, and Hotel.jp.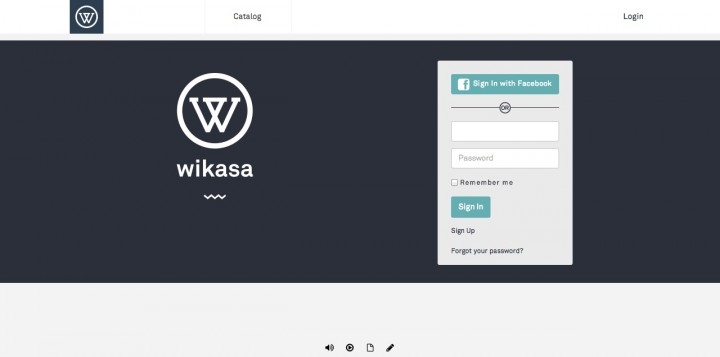 Wikasa is an online educational video platform in Indonesia. Founder Rama Manusama learned his lessons after previously building and closing his startup called Criticube, a Twitter-esque service for people to follow their thought interest. Now the founder looks forward to launching Wikasa next year.
22. Postaholics gets money from Systec Group – August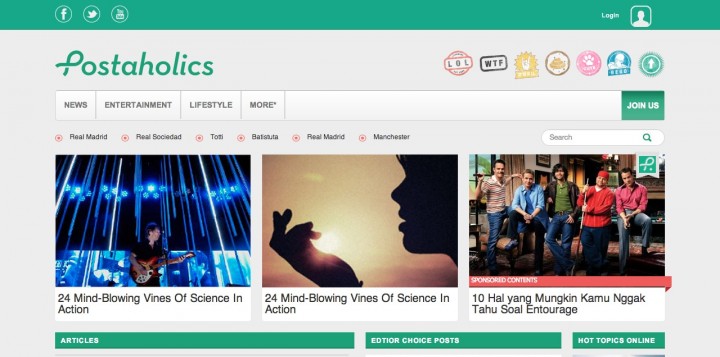 Media portal Postaholics is still in beta mode. It received backing from Systec Group in December.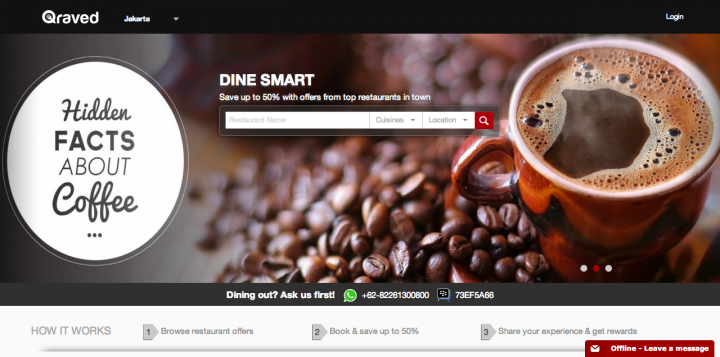 Social dining directory Qraved is built by three ex-Rocket Internet managing directors: Adrian Li, Sean Liao, and Steven Kim. The credibility and experience of these founders likely played a part when they secured their seed investment from Rebright Partners, 500 Startups, and Skype co-founder Toivo Annus.
One thing people noted is how this is 500 Startups's first-ever investment in an Indonesian company. Qraved must have really made an impression when they met with McClure's crew.
The team is now looking to encourage Indonesians to start making online restaurant bookings with discounts as rewards.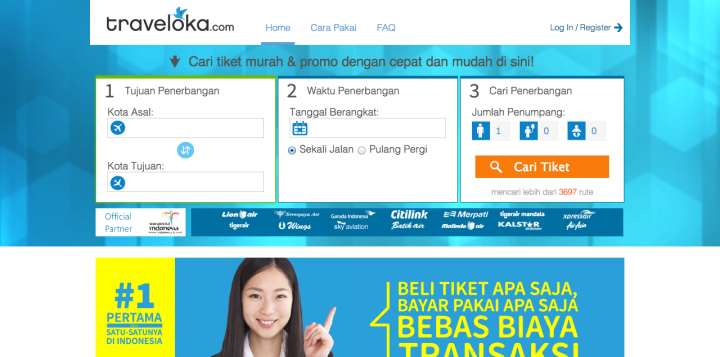 While Samwer Brothers are running their own Rocket Internet empire, they have also set up the Global Founders Capital (GFC) to complement their huge portfolio. And of all the startups out there in Asia, GFC decided to first plough its money into Indonesia's flight search engine Traveloka.
Traveloka has seen a meteoric rise since its launch last October. In just eleven months, the team grew to the level that it records a whopping 200,000 flight searches on a daily basis.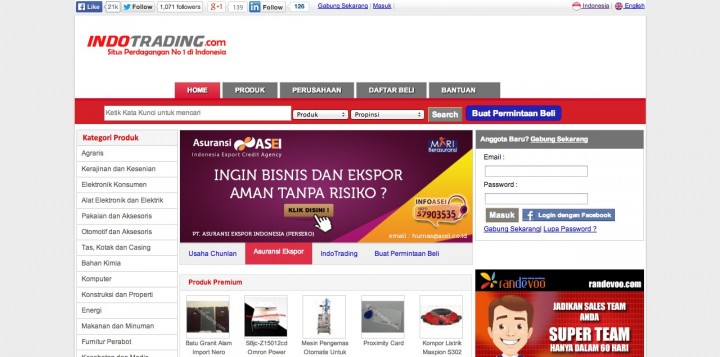 Enterprise marketplace IndoTrading looks to be on its way up. Not only has the team recorded nice growth this year, but the founder – who made an exit from his last company two years ago – was dubbed the best graduate by Jakarta Founders Institute. It's not surprising that Rebright Partners believes in IndoTrading, which is looking to emulate Alibaba's success in China in the field of manufacturer-to-business selling.
During our Startup Asia Jakarta conference in November, Anton Soeharyo, CEO of game developer TouchTen, confirmed that the crew has raised a series B funding round led by CyberAgent Ventures.
Notable games from TouchTen are Train Legend, Ramen Chain, Infinite Sky, and Zico. The last game was developed together with the Brazilian soccer legend Zico. Most TouchTen games are aimed at overseas players. Furthermore, the team has turned into a game publishing platform by partnering with Singapore-based loyalty app Gimmie.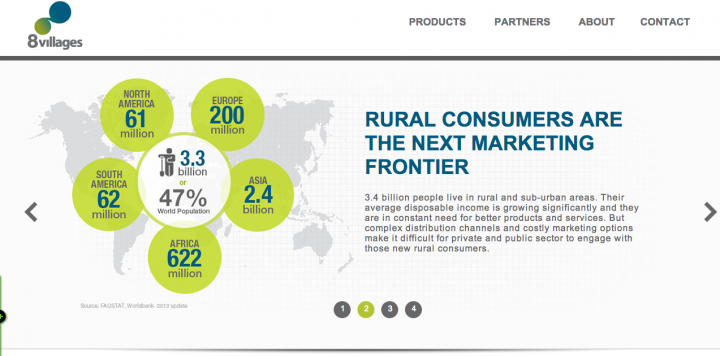 8villages, a startup that aims to connect farmers and agribusinesses, gets $150,000 pre-series A funding from IMJ Fenox. This is one of the rare tech startups which focuses on solving problems faced by the folks in rural areas.
Acquisitions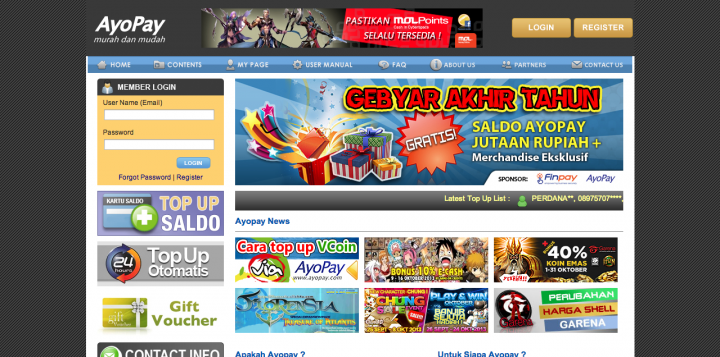 MOL, the Malaysia-based payment service giant, revealed that its top priority market in 2013 is Indonesia. The long-established company made that clear when it bought its Indonesian partner and payment distributor AyoPay in March.
In May, the MOL team revealed that it had about 2.7 million users in 12 countries, 2.1 million of which were active users. Interestingly, more than half of MOL's global Facebook likes – about 400,000 – come from Indonesia.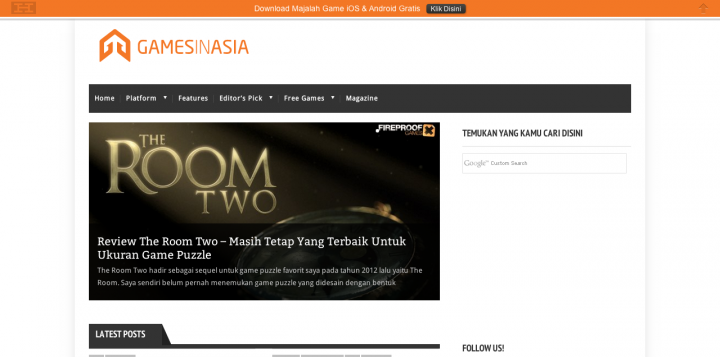 Singapore-based tech blog Tech in Asia – yep, that's us – raised series B funding led by Fenox VC in August. Soon after that, the company acquired two blogs, one of which was GameSaku (which has since been rebranded as Games in Asia). GameSaku was racking up 800,000 monthly page-views at the time of the acquisition.
Interestingly, the ownership of GameSaku changed hands within the East Ventures family. GameSaku's previous parent company is Apps Foundry, which became a portfolio company of East Ventures last October. East Ventures is also an investor in Tech in Asia.
30. Indonesia's Eevent got acquired by American company – September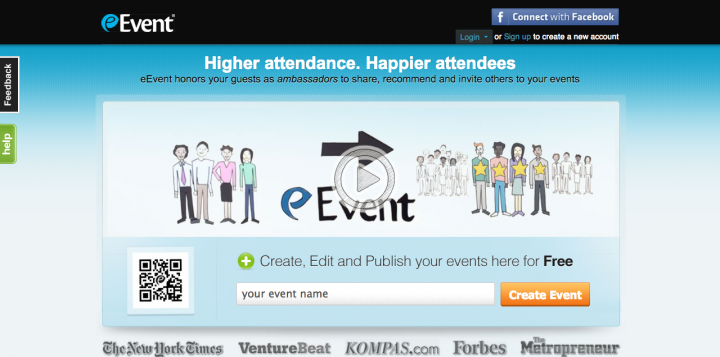 Eevent, an event management platform operating in both Indonesia and the US, revealed that it has been acquired by US-based business development company EnvisionPoint.
Co-founder Edy Sulistyo explained that they had 200,000 monthly active users at the time of purchase. Though the user-base was split 50-50 between the US and Indonesia, the team only monetizes from its US audience. That's due to Indonesia's lack of a reliable online payment infrastructure.
---
Do you think there's more investment news that should be up on this list? Tell us in the comments below.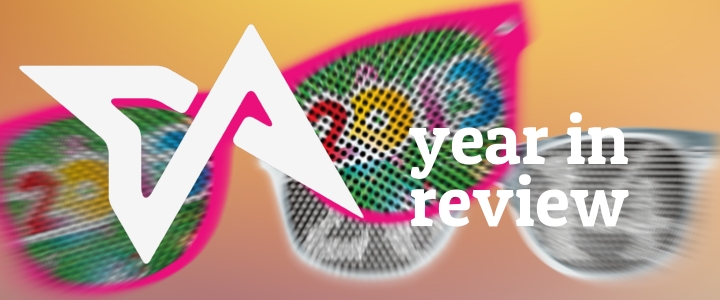 (Editing by Steven Millward and Josh Horwitz)
---
Disclosure: East Ventures is an investor in Tokopedia, Berrybenka, Traveloka, UrbanIndo, Apps Foundry, and Shopdeca. See our ethics page for more information.