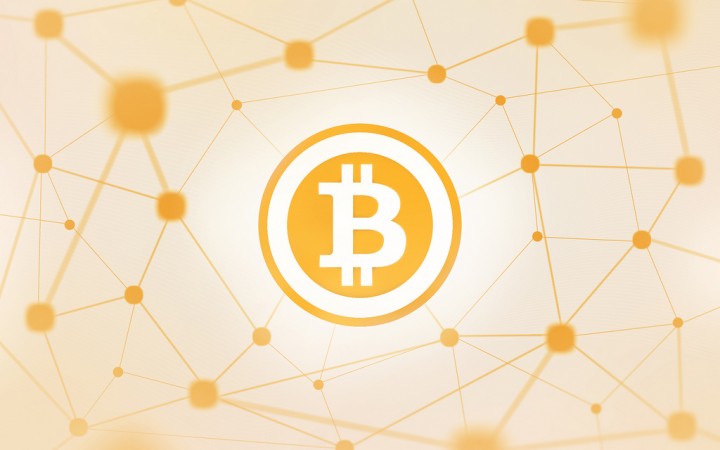 Bitcoin, a peer-to-peer virtual form of money created back in 2009, first caught our attention back in 2011 when Ruxum launched its Bitcoin exchange in Asia.
But Bitcoin hype only reached fever pitch in the latter half of 2013 when the virtual currency was used by merchants on the dodgy Silkroad site for selling drugs and other illegal goods. Bitcoin has had its ups and downs and we've come a long way since it was first created. However, being a digital currency, countries around the world have reacted to Bitcoin in a variety of ways.
Let's take a look at how Bitcoin is treated in a few Asian countries.
China
China started off enthusiastically, leading a dramatic rise in Bitcoin prices at the end of last year. Basically, back in April of last year, a Chinese charity started accepting Bitcoin to help earthquake victims in Lushan, Sichuan province. Because of media attention, the cryptocurrency came to almost everyone's attention. Eventually, China became home to the world's largest Bitcoin exchange.
China's regulations have since dampened the enthusiasm down a bit, and Bitcoin companies are trying to recover. Bitcoins were worth $1,000 for the first time in late November of last year. Then it went down to to as low as $500 when BTC China, the world's largest Bitcoin exchange by transaction volume, announced it will no longer accept deposits in Chinese currency due to government pressure.
Right now, although Bitcoins are not banned outright in China, the government ruled that Bitcoins cannot be used as legal currency in the country. So they can only be traded as investments.
Earlier this week, China's leading e-commerce marketplace Taobao opted to ban online Bitcoin trading on its site, and even stopped merchants selling bitcoin mining equipment, and mining tutorials. However, smaller sites such as Bitfash and IWannaBuy still accept Bitcoins, even for payments.
Check out our timeline of Bitcoin in China for reference.
Hong Kong
Hong Kong, as Asia's financial hub, is excited about Bitcoin, too. Unlike China, the Hong Kong Monetary Authority (HKMA) has decided that it will not regulate Bitcoin. With the opportunity in mind, the country is about to get the world's second Bitcoin ATM by Robocoin after it first launched in Canada back in October of last year.
India
The Indian government hasn't yet made an official ruling on Bitcoin, but it did warn the public of the dangers involved. Following the warning, Indian Bitcoin exchanges suspended operations after a raid on the country's largest exchange Buysellbitco.in. A few days later, on December 30, the Reserve Bank of India stated it had no intention of regulating bit coins.
This week, Indian Bitcoin exchange Unocoin said it would resume trading. The Indian tax authority is also sorting out how to tax Bitcoin.
Indonesia
Although Indonesia accounts for only one percent of Bitcoin usage around the world, Indonesian people seem to be interested in it and other virtual currencies. On December 21, Indonesia's central bank issued a statement saying Bitcoin is not regulated by the central bank, so there are risks involved.
However, according to the Jakarta Globe, many sites in the country accept Bitcoin right now.
Japan
Aside from hosting the well-known Mt. Gox exchange for Bitcoin, Japan has been very quiet about this hot topic. There's no word yet on how the government plans to regulate this cryptocurrency.
Philippines
Just like in every other country in the world, there's a Bitcoin community in the Philippines. The Philippine government hasn't ruled on crytocurrencies yet, but there's speculation that authorities will apply regulations to Bitcoin that are similar to how other digital goods or currencies are regulated, but in a way that does not leave the Filipino tech sector at a competitive disadvantage to other Southeast Asian countries.
Singapore
Singapore is a bit more open-minded when it comes to the cryptocurrency. The Monetary Authority of Singapore (MAS) decided not to intervene into whether businesses can accept Bitcoin or not. In addition, it seems like the Singaporean government is ahead on the Bitcoin game. While the US is unsure how the IRS can tax the digital currency, Singapore tax authority has already laid out exactly which kind of bitcoin-related transactions are subject to taxes.
Taiwan
The Central Bank of Taiwan gave its very first statement on Bitcoin at a press conference back in November, during which governor Fai-Nan Perng said the Central Bank is "closely watching" its spread.
Perng described Taiwan's bitcoin market as extremely small, and said that if circulation grows in Taiwan, it ought to be considered a precious metal. He declared that bitcoin is not legal tender, but rather a form of currency to be issued between special organizations and its members, singling out gaming companies as an example.
Later, at the beginning of the 2014, the Financial Supervisory Commission (FSC) and the Central Bank issued a warning that Bitcoin does not have any legal protection, and that it is not issued by a monetary authority. The FSC said this week it will ban a Robocoin ATM machine that was going to be installed in the capital.
Thailand
Thailand's government ruled Bitcoin is "illegal" way back in July of last year, but that might change.
Any type of currency exchange service in Thailand needs to get a license from the Bank of Thailand whether it's "real" money or not. Since Bitcoin was something really new back then, the Bank of Thailand didn't have policies in place to handle it just yet. So the central bank is working with the relevant authorities such as the Ministry of ICT and the Securities and Exchange Commission to sort this out. Meanwhile, using Bitcoin in any way within the Kingdom of Thailand is banned for now.
(Image credit: Jason Benjamin) 
(Editing by Paul Bischoff and Steven Millward)