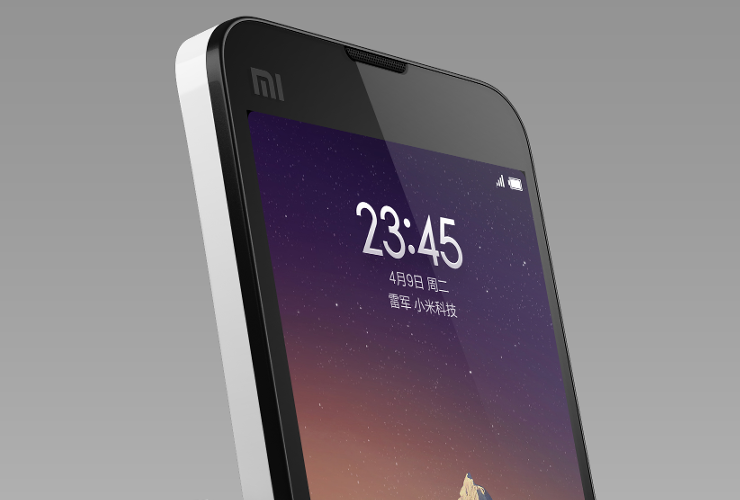 There's a Xiaomi fan festival going on right now in Beijing. It turned into a surprise product launch with the startup Chinese phone-maker revealed a revamped flagship phone in two new forms: the Xiaomi Mi2A and the more powerful Xiaomi Mi2S (pictured). The specs bump comes just eight months after the Mi2 first launched, and seems designed to bolster its already beefy hardware up against the newly-unveiled Samsung Galaxy S4 and other rivals.
The biggest bump comes on the Xiaomi Mi2S whose 8-megapixel camera is swapped out for a 13-megapixel snapper. The price remains the same as for last year's flagship: RMB 1,999 (US$319) for the 16GB model, and RMB 2,299 ($367) for 32GB of storage. The cheaper Xiaomi Mi2A is a new variant for those on a budget, costing RMB 1,499 ($239), which is a good price for a totally unlocked quad-core Android-powered smartphone.
At this afternoon's event, Xiaomi founder Lei Jun confirmed the upcoming Hong Kong and Taiwan launches by saying that they'll happen in two weeks' time. Dedicated sales sites at Xiaomi.hk and Xiaomi.tw have been set up but are currently not online.
Xiaomi sold 7.19 million phones in 2012, which was only its first full year of sales. The aim is to double that to 15 million units this year.
The updated phone models, as well as the Xiaomi Box for streaming media to TV sets, will all go on sale on the Xiaomi site this evening in limited numbers.