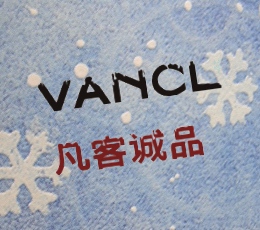 Chinese clothing e-tailer Vancl is reportedly cutting as much as 25 percent of its workforce ahead of an anticipated US IPO in the first or second quarter of 2013. Vancl, which manufactures its own brand of GAP-style clothes, has acknowledged the job cuts, but denies that the losses are as savage as a quarter of its personnel. It's thought to be done in readiness for a Vancl IPO in the States as soon as market conditions are favorable, which could be as soon as next year.
Vancl CEO Chen Nian recently explained that his decision – with crucial insight from no less than George Soros – to delay the lined-up IPO plans in 2011 were absolutely right, as a late-2011 listing would have coincided with a disastrous plunge in the capital markets.
Earlier this month, Mr. Chen said:
If the capital markets are good we'll list, and if not, we can live well on our own.
2013 would appear to be a good time. It seems that markets are once again warming to Chinese tech stocks – and Chinese firms in general – after a year-long thaw caused by a combination of the Longtop fraud scandal, suspect financial practices in general, and gloomy economic prospects around the world. Gaming community YY (NASDAQ:YY) had a successful listing last week; digital publisher Shanda Cloudary is looking to IPO in the States next year; and browser maker UCWeb is shooting for the same thing in 2013.
Vancl's CEO has also said that it's more important for the company to be healthy rather than to list. But there surely must come a time when the B2C e-commerce site can be declared pretty healthy – with reduced costs, and being close to turning a profit – so that it can then go out and raise funds.
[Sources: Sohu IT; Reuters China – articles in Chinese]