We noted the other day that China now has 564 million internet users and 420 million mobile web users. Now the We Are Social team has put the whole Chinese internet landscape into context – and infographics – in this giant report released today.
The Chinese social media scene has, of course, seen huge growth alongside growing web penetration. 50.9 million new netizens were added in the country in 2012. There are now 597.6 million people (out of 1.34 billion in population) active on the nation's top social network, QZone, which is made by local web giant Tencent). With 41 percent of the populace being under the age of 40, that's good news for social networks – and social marketing – in China.
Before looking at the full report (embedded below), you might to see some of the standout slides. This is what they like to get up to online: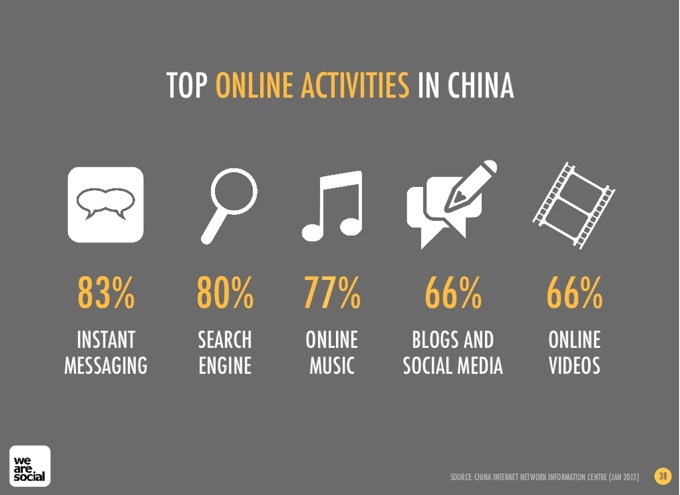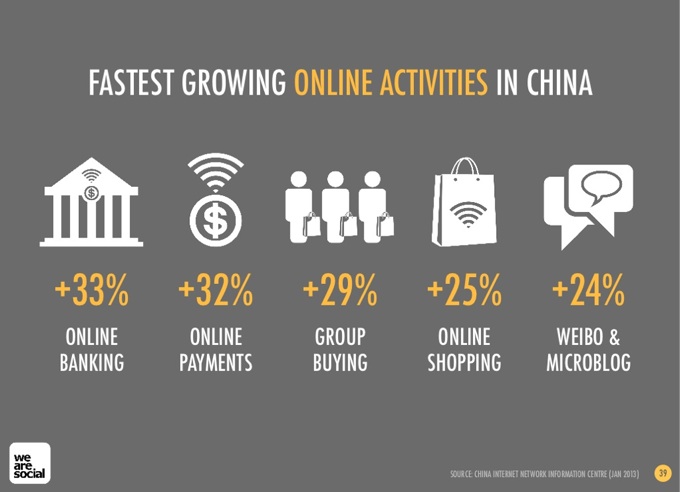 Focusing on social media in China, you'll see that the Twitter-style Sina Weibo might be the most talked about, but it's not the market leader as such: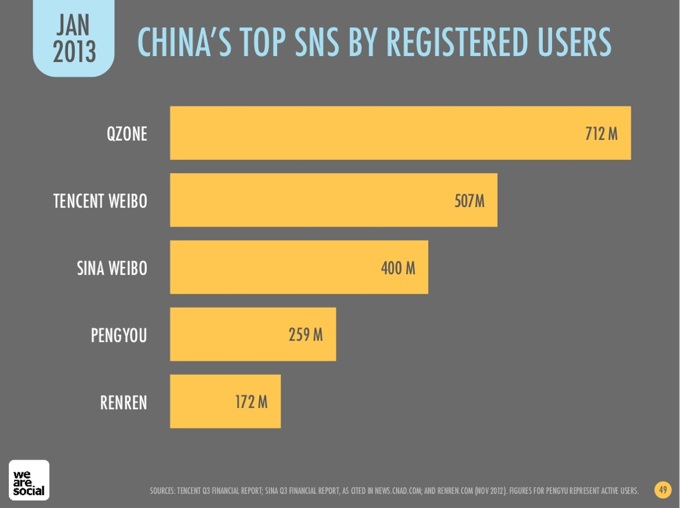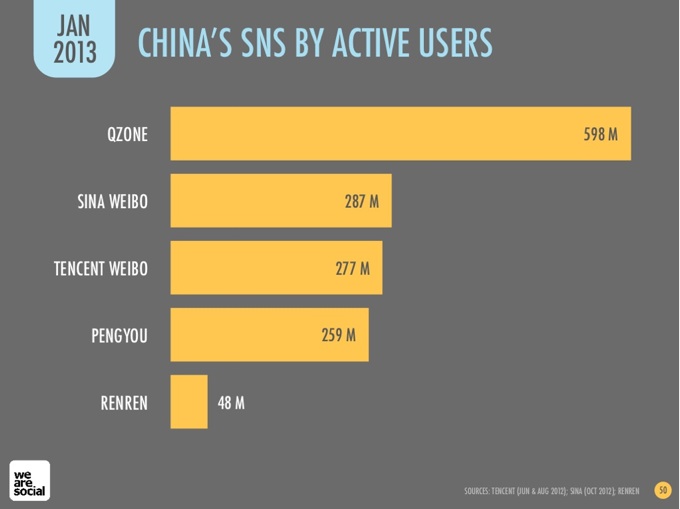 As the full infographic report points out, Tencent's QQ instant messenger app (which is linked to QZone) has the most number of active accounts, with a staggering 784 million active users per month. But then QQ numbers (aka: accounts) are about as ubiquitous here as phone numbers.
In terms of social marketing, it's worth looking at the following few slides (starting at page 60 in the embed) to see the huge scope for engagement for brands in China, especially by having a presence on Sina Weibo: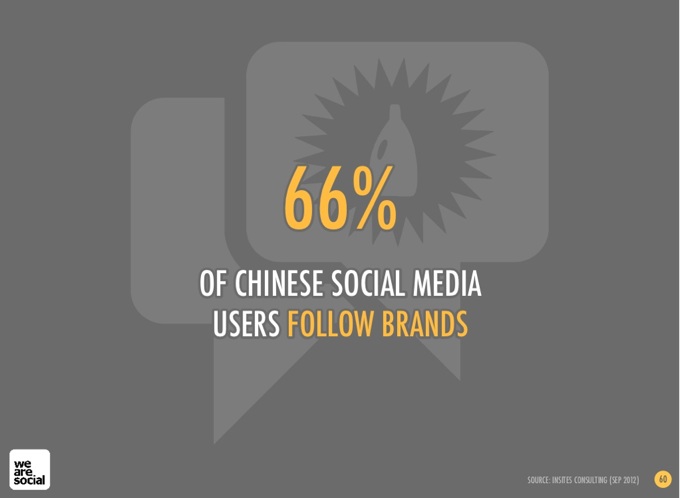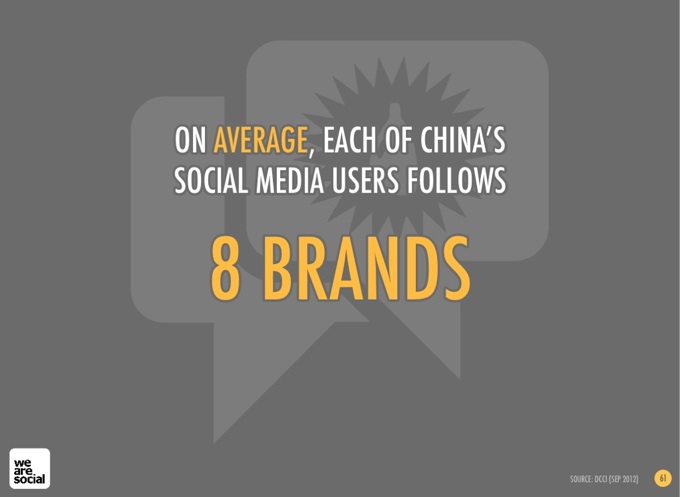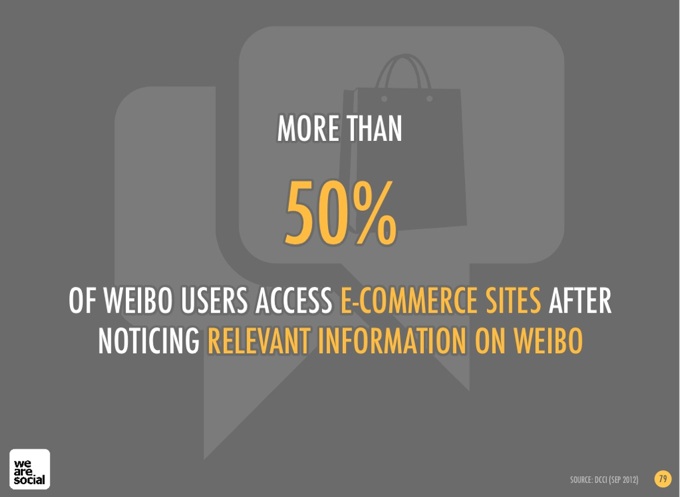 You might also like to check out a different report about which overseas brands are doing the best social media marketing in China – and how they're doing it.
Here's the full presentation from We Are Social, which also ventures into mobile and e-commerce, in all its 200+ pages glory:
(Source: WeAreSocial SG)
For more fun graphics like this one, check out previous entries in our infographic series.