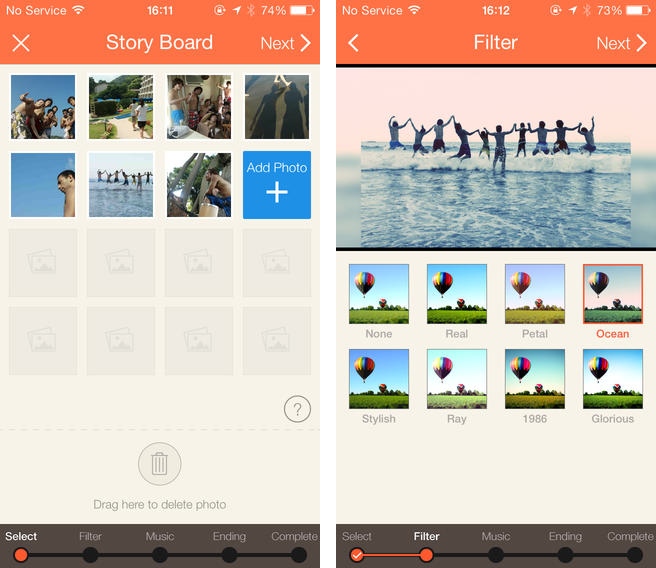 In October we looked at a new kind of photo app that wants to get people making and sharing fun slideshows. The app, called SlideStory, now has $300,000 in seed funding to help it grow. The investment in the Japanese startup was made by East Ventures and Skyland Ventures (Disclosure: East Ventures is also an investor in Tech in Asia).
Takahiro Ishihama, the startup's CCO, tells us that the SlideStory app has accrued 400,000 users in the past two months, with all of those making over 400,000 slideshow-movies. He adds that more than half of those users are in Thailand, Taiwan, Indonesia, and across Asia. This continent will remain a focus, with the team keen to see it take off in China as well.
The app lets people add a bunch of photos, optionally add filters, choose some background music, and then – after a few seconds of churning – create a slideshow that you can share with buddies on social media. Once your slideshow appears on Facebook, it's viewable as a 1280×720 HD video. Unfortunately, you can't add MP3s from your own collection, so you have to pick from the limited selection of tunes. This is how it looks: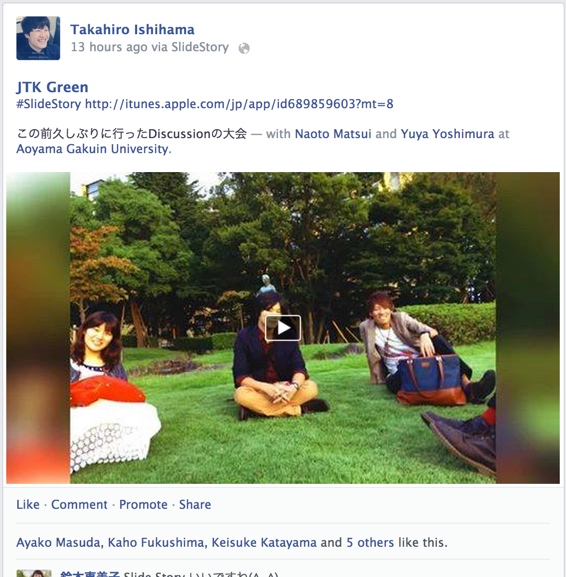 SlideStory is up against a storied mix of photo and video apps, such as Instagram and Vine.
Disclosure: East Ventures is also an investor in Tech in Asia. See our ethics page for more information.
(Editing by Josh Horwitz)