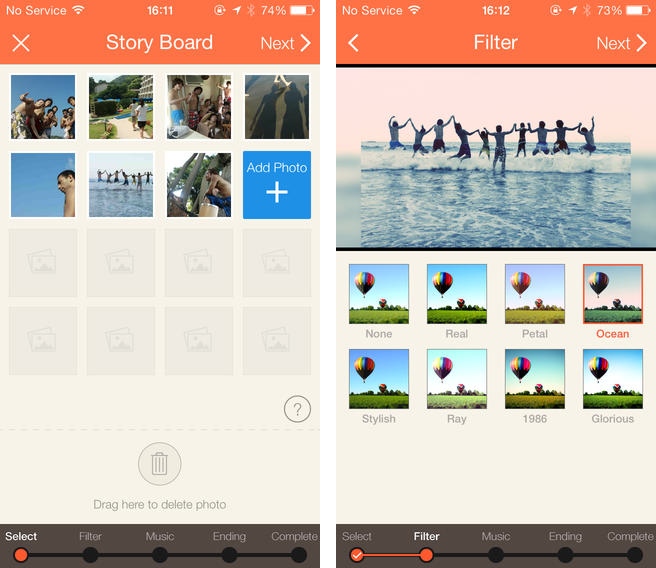 We've all shared our photos online, and perhaps some of us have created GIFs and Vine and Instagram videos as well. But a Japanese app-making startup hopes to win you over to the idea of something new: making and sharing photo slideshows.
SlideStory is a new app for iPhone in which you can add a bunch of your photos, optionally add filters, choose some background music, and then – after a few seconds of churning – create a slideshow that you can share with buddies on social media. When your slideshow appears on Facebook, it's viewable as a 1280×720 HD video.
There is quite a big drawback, though. There's not much choice of background music in SlideStory, and they're all very simple MIDI tunes. You won't be able to attach your own music from your MP3 collection, as that raises a huge piracy issue.
Better than Instavids?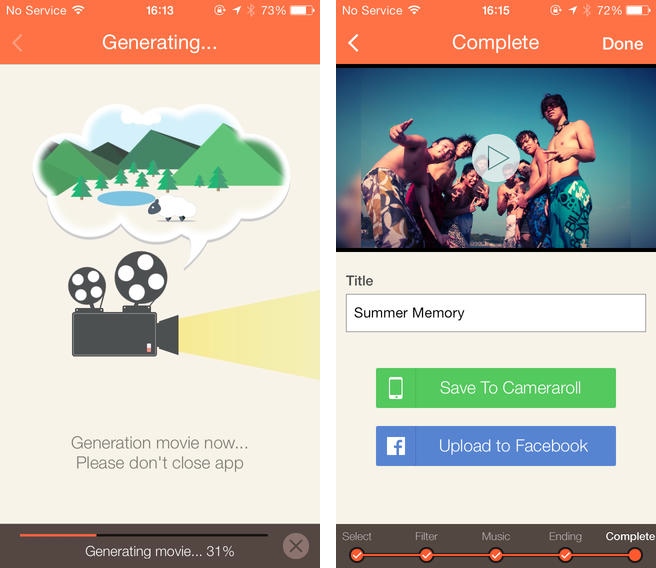 SlideStory is made by Nanameue, a new startup that came to life earlier this year. It's already had some success with InstaMusic, an app that lets you make custom artwork for your playing music and post it to Instagram. With its three co-founders as the main full-timers, the startup is now starting to seek angel funding.
The startup's COO, Takahiro Ishihama, says the team was inspired to make SlideStory by Honda's RoadMovies app, and they thought this kind of animated-moments-of-my-life app could be a new trend. But they swapped out movies for photos, feeling that Asians tend to prefer snapping photos to shooting videos.
SlideStory will update soon with more background music, and support for more social networks, with 500px, Path, and Dropbox integration planned next.
SlideStory is free on the iOS App Store.
(Editing by Paul Bischoff)