In less than an hour, China's top Twitter-esque social network, Sina Weibo (NASDAQ:WB), will launch its long-awaited IPO. As that happens, let's look at all the facts and stats you need to know about Weibo.
While you view the figures, it's worth remembering that many would argue Weibo has past its prime – the messaging app WeChat, made by Chinese web giant Tencent, has more momentum on its side and is stealing away a lot of eyeball time from Weibo in many important aspects. Let's dive in: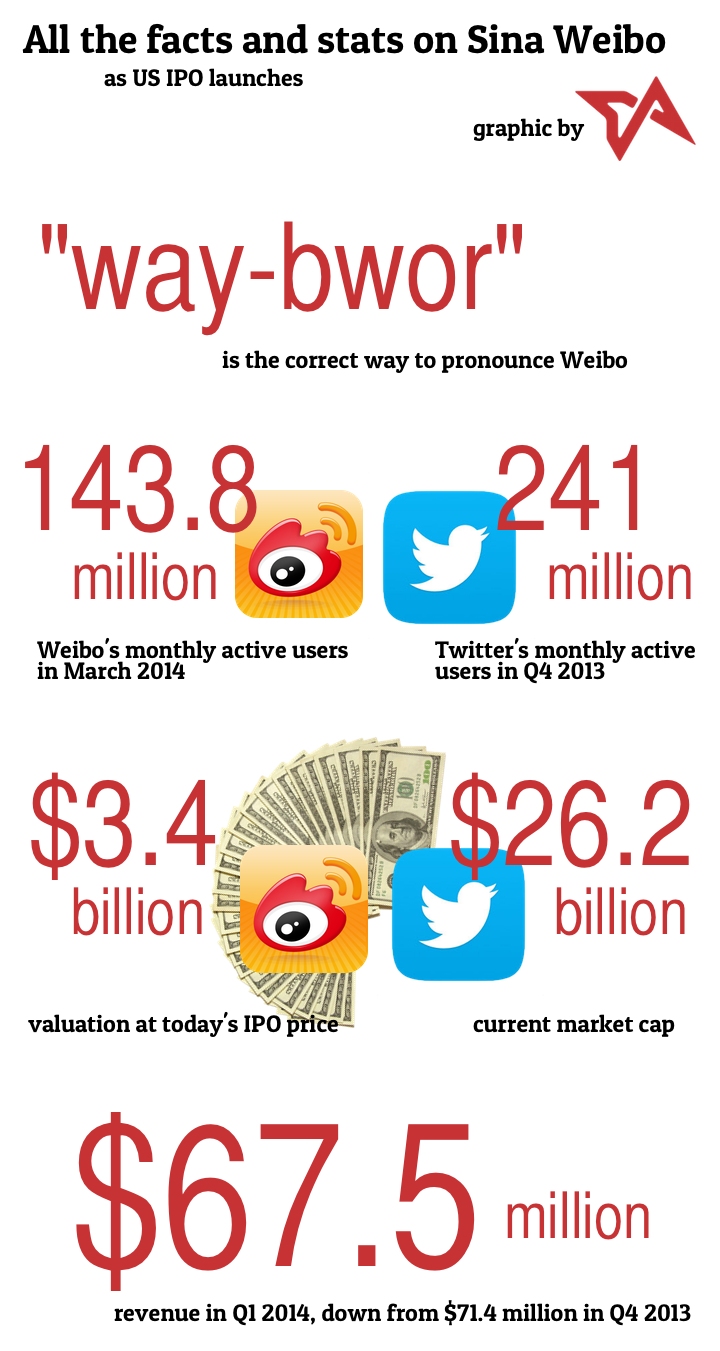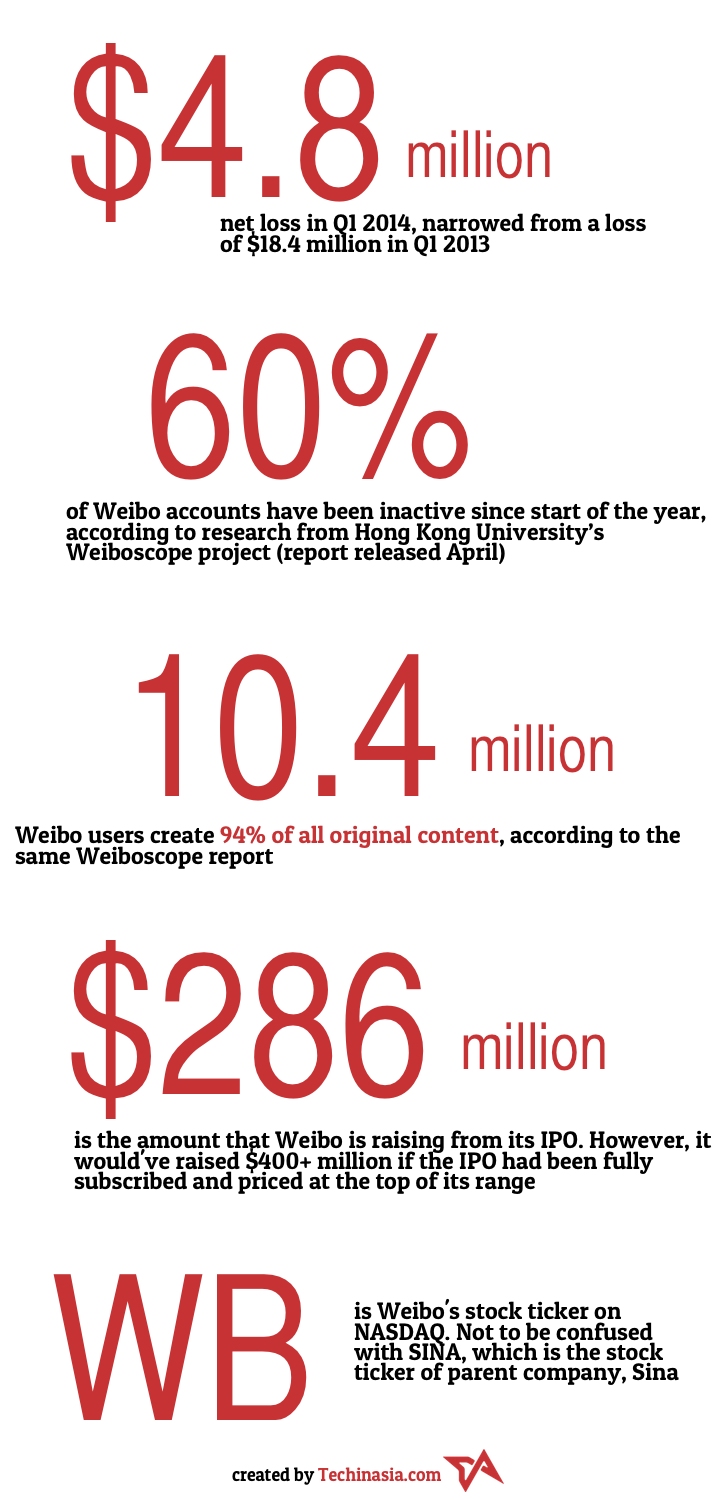 ---
Facts in text form:
Weibo is pronounced as "way-bwor".

Weibo has 143.8 million monthly active users (March 2014), versus 241 million MAUs on Twitter in Q4 2013.

Weibo's IPO debut values it at $3.4 billion, versus Twitter's (NYSE:TWTR) current market cap of $26.2 billion.

Weibo made $67.5 million in revenue in Q1 2014, down from $71.4 million in Q4 2013.

Weibo made a net loss of $4.8 million in Q1 2014, though that narrowed from a loss of $18.4 million in Q4 2013.

60 percent of Weibo accounts have been inactive since the start of this year, according to research from Hong Kong University's Weiboscope project in a report published earlier this month.

10.4 million Weibo users create 94 percent of all original content, according to the same Weiboscope report.

Weibo is raising $286 million from its public listing today.

WB is Weibo's stock ticker on NASDAQ – not to be confused with parent company Sina (NASDAQ:SINA).