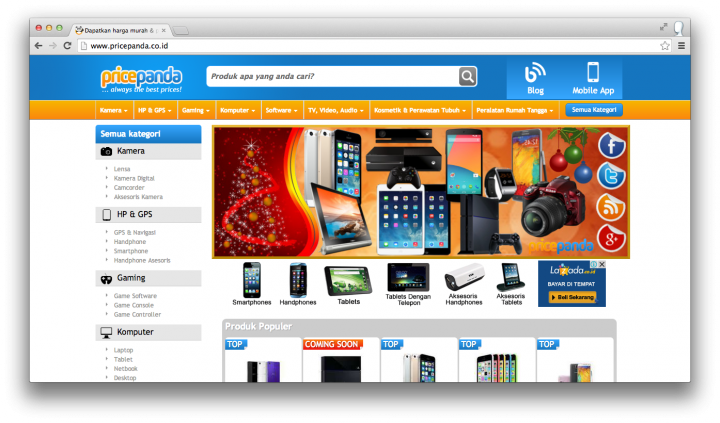 Of the millions of Southeast Asian consumers visiting Rocket Internet's price comparison site PricePanda, one million of them were already redirected to its partner shops in the region since it launched in 2012. Rocket Internet could not disclose the total number of unique visitors for the site.
PricePanda currently has over 500 online shops under various categories, and as of last November the platform has more than 20,000 products.
While it doesn't confirm that the consumers who went to the online stores through PricePanda actually bought the item, it poses how PricePanda is becoming a source of traffic for these partner stores. PricePanda CEO Christian Schiller says:
Conversion rates are much higher through PricePanda than through any other traffic sources such as Google.
Considered as one of the factors of this growth in numbers is its launch of a mobile app last year. In a span of around three months, PricePanda has already seen 37 percent of its total users comparing prices through the mobile app.
Schiller says there will be an increasing role of m-commerce in Southeast Asia from 2014 onwards. According to PricePanda, consumers' desire to access the internet through mobile devices in the region is at an average range of 55 to 79 percent, compared to the global average of 31 percent. And it's expected to further increase in the coming years.
Indeed, a number of e-commerce sites have already shifted to m-commerce, including Rocket Internet's Lazada and Zalora. Schiller says that this year, they are expecting to scale their user numbers more rapidly, which in turn will help its partner stores gain bigger prominence.
PricePanda is available for download on Android and iOS.
(Editing by Terence Lee)