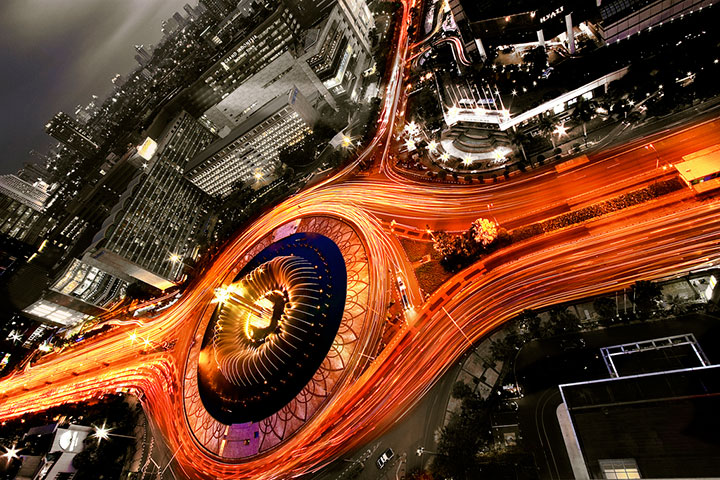 Indonesia's largest information and communication company, Telkom, shocked the nation's startup ecosystem last week with its announcement of a US$200 million fund via its CVC (corporate venture capital) to invest in tech startups. The CVC, partnering with multiple VCs, aims to invest globally, with US and Indonesian startups as its focus.
One of Telkom's CVC partners is US-based Fenox VC (Disclosure: Fenox VC is also an investor in Tech in Asia. See our ethics page for more information). Today the duo announced the launch of a new global incubator program called Indigo Fenox, touted as the enhanced version of Telkom's current incubator brand, which was named Indigo Incubator.
Indra Utoyo, director of innovation and strategic portfolio at Telkom Group, says that the name signifies their "Silicon Valley emphasis in developing indonesia's startup ecosystem."
Utoyo directly addresses the fact that one of the incubator's missions is to ensure the business' sustainability by attracting external funding. "Apart from the cash injection, external funding is an important validation of their business models and potential. […] The most important thing is for our startups to attract investment from Silicon Valley angel investors and venture capital firms," he explains.
$1.5 million to spend
According to program director Nicko Widjaja, Indigo Fenox has a yearly allocation of $1.5 million to invest in startups. The incubator will hold two batches annually, each looking for 20 startups to incubate in a four-month program. The team will proactively select the best startups to join Indigo Fenox. (Updated on August 20: We removed Utoyo's comments in this paragraph about them preferring to seek out startups.)
See: 10 of Indonesia's most active venture capital firms
There will be two types of mentors for each startup in the program. There will be a local lead mentor who will specifically coach one startup for four months. The pairing of each lead mentor and startup would be conducted based on a mentor-founder speed dating, which is held at the beginning of the program. The lead mentor can then invite other coaches to help guide the startup.
The program will also have Silicon Valley-based entrepreneurs who will regularly visit Indonesia to mentor the startup in one-on-one mentorship sessions. This is where Fenox VC plays a role in bringing great mentors to the archipelago country. "Fenox VC is the bridge to connect Indonesia's startups to the vast ecosystem of Silicon Valley so as to accelerate their growth," says Fenox co-founder Anis Uzzaman.
On top of all that, one startup that achieves the highest metrics in each batch will be sent to Silicon Valley for a two-week immersion program. This is where the founders can get further mentorship in the Valley as well as having an opportunity to pitch to Fenox's investor network there.
Open to submissions
Indigo Fenox's program will mostly take place in the new Telkom Landmark Tower in Jakarta. Telkom Metra's new subsidiary Metra Digital Investama will be the one managing the program.
Indigo Fenox is currently looking for great local startups to incubate, and is open to incubating international startups in the future. The first batch will start in November 2014. Indigo Fenox will provide an email soon for startups to reach out to them.
Other early-stage options for startups in Indonesia include the GEPI Incubator, Indosat's Ideabox, and Jakarta Founders Institute.