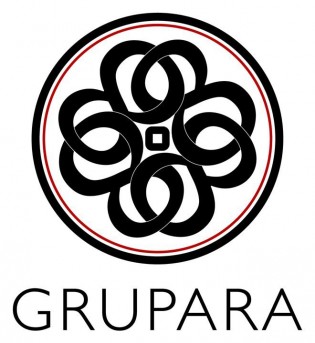 The Indonesian tech scene will be followed closely in the coming years. With more companies eyeing the huge market potential here, it is no wonder that this has caught the attention of quite a few venture capitalists. I met with one of the youngest VCs in Indonesia, 26 year old Aryo Ariotedjo, the managing partner and founder of Grupara, to talk about his company and how he selects his portfolio companies.
Grupara is arguably one of the most active VCs in Indonesia this year. This year the company has announced investment in two startups: Maskool.in and Lolabox, and Aryo told me that they still have plans up their sleeves for this year. So what kind of startups is Aryo looking at? He said the kind of startups who can bring in cool products that he would want to buy when putting himself in the consumers' shoes. He added that the people behind the company are very important too; he likes the founders to be smart and dedicated folks.
What Aryo means by dedicated is that the people are focused on growing their one startup, and not losing track by developing another startup at the same time. I've seen quite a number of entrepreneurs doing that here, and Aryo argues that when that happens, then the progress of one of the businesses will be hindered. He added that having founders with unique traits helps too; for example, he mentioned founders who have very likable personalities and who are very well suited to be the face of their companies. The very well-groomed founders of Lolabox are good examples when it comes to good representation and branding of their beauty box business.
When it comes to approach, Aryo likes to think that he is a "hands-on" person. This is done through the three-month incubation that he enforces for his portfolio companies. Those first three months are intense, but after that, Aryo won't intervene with the business that much, but said that he will constantly help and challenge the startups to get to the next level together. Besides Aryo, there are a few guys from outside Grupara like Rocket Internet's Stefan Jung and Weekend's Richard Fang that will help coach the startups.
When I asked what Grupara's strengths are, Aryo answered that his connections to offline businesses might be one of the company's advantages. Aryo has quite a few connections in industries such as energy, food and beverage, consumer goods, entertainment, and government. He added that if he doesn't have a particular connection that his startup needs, he takes it as a challenge to get acquainted with that person. He likes the idea of connecting the industries together.
Isn't Aryo a bit too young?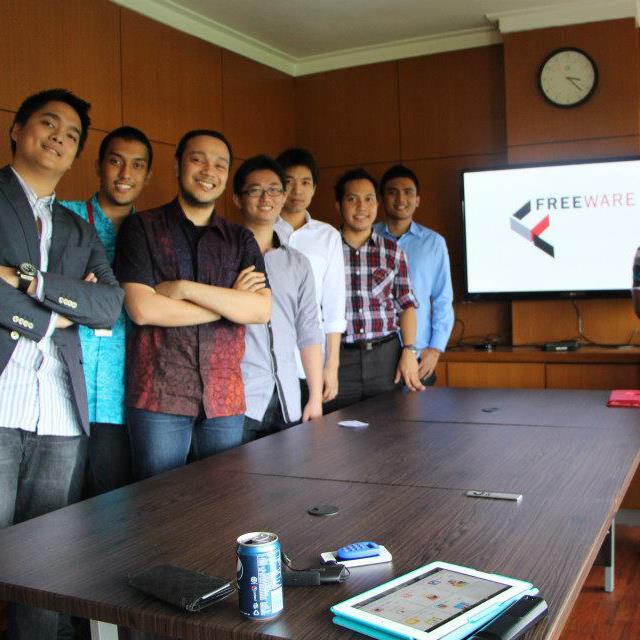 The question of Aryo's age has time and time again been raised (especially in Asia) to question his expertise at running a VC firm. This is the same guy who – as Aryo himself admits – was virtually unknown in the tech world just two years ago. What in Aryo's background makes him a good VC for people to consider?
The first reason is quite obvious. Being backed by several investors including energy company Medco, Grupara has good amount of cash to be invested on startups, from the incubation phase to Series A funding. The fact that Aryo commands the trust of Medco at his age is already impressive.
Taking a look at Aryo's background, he said that he was a businessman. He started his first company, Grupara Energi, trading natural resources in the energy industry, at the age of 21. While still in his university years, he has connected with a lot of people beyond his age and brokered many successful deals. At one point he found that the tech industry is a place where he could help build value-added products for Indonesia. The country needs more world famous products and the tech world can be a good place to start.
Being a new kid on the block, Aryo went to the USA to learn the trade of the tech VC world. He connected and received guidance with some notable big tech players in Silicon Valley and Boulder Colorado. This happened throughout the year of 2012, and now Aryo is one of an accredited VCs in the US.
Aryo said that his coworking space Freeware helps him build his tech connections. In that place he met numerous tech entrepreneurs – like Veritrans' Ryu Kawano and Koprol's Fajar Budiprasetyo – that are interested to join his cause of building the tech ecosystem in Indonesia. They became coaches as well as friends to the startups making their trade at the office.
Aryo stresses that Freeware is a neutral place for everyone. Although the place was pioneered by Grupara, now 80 percent of the office costs are being covered by the 12 startups there. Some of the startups making Freeware their home include Ideosource's Kelir TV and Project Eden's Telunjuk, neither of which are Grupara portfolio companies. But of course, Aryo is open to the possibility of making an investment in the startups at Freeware one day.
But Aryo isn't the only young VC running around Asia. We recently wrote about another young CEO running a VC firm in South Korea. He is 32-year-old Jimmy Rim.
---
This article is part of our 'VCs in Indonesia' series.