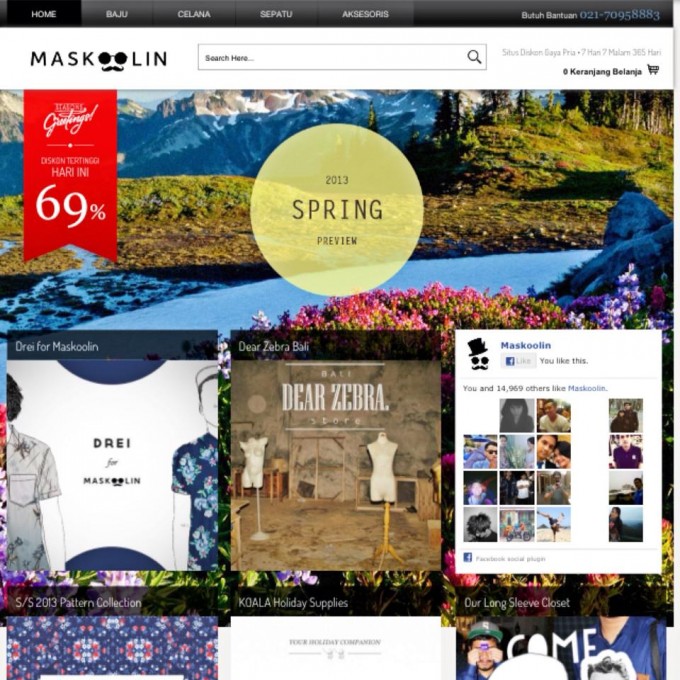 Indonesian venture capital firm Grupara announced today that the company has invested in men's fashion e-commerce site Maskool.in for an undisclosed amount. This is Grupara's first announced investment in 2013.
The folks behind Maskool.in are the founders of social recommendation site Rockto. Currently the startup has around 3,400 Twitter followers and almost 15,000 Facebook fans. The site is ranked 1,935 locally according to Alexa. Most of the company's customers are in Jakarta. Aryo Ariotedjo, the managing partner of Grupara commented today on this investment:
What I love about the team is that the founders are all techies and engineers with good technical skills but they are also very great in entrepreneurship. Was very amazed with their plans and strategies. I am sure they can do their business well.
Maskool.in is the second fashion startup that Grupara has invested in, the previous one is Gravira. Aryo told us that they have invested in two other companies this year, and they will probably be revealed before the respective companies' launches in May and December. The Grupara team is also investing in several series A companies and they hope to announce the deal in the next couple of months.
At the end of March, Aryo plans to hold a press conference about coworking space Freeware and Grupara. The team plans to publish its mentor networks soon for this incubation program. He shared that Grupara is actually accepting applications for investment right now for seed stage companies. Applications close in April.