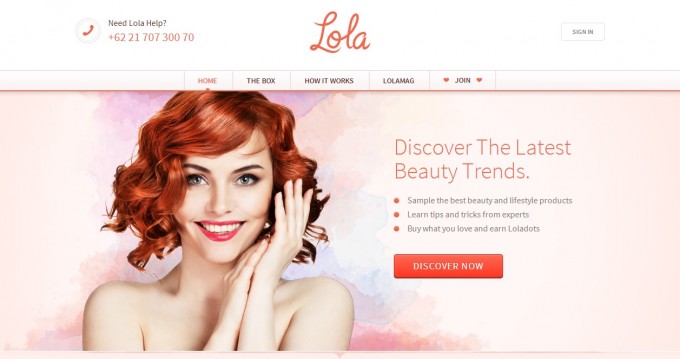 (Updated on April 18th: BeautyTreats launched last month. The article incorrectly stated that the startup launched on the same date with Lolabox. We apologize for the confusion.)
Lolabox, a startup that offers monthly subscriptions for boxes of beauty products, launches today in Indonesia. The company is founded by two ex-Rocket Internet employees, Christian Sutardi and Cynthia Chaerunnisa, both of whom will look to disrupt the beauty and make-up industry in the country by being one of the first movers. Of course, it already has a couple of rival startups to deal with.
Lolabox has been incubated by and received invested from Grupara, which is the incubator's second investment this year after men's fashion store Maskool.in. The beauty box startup also has Yazid Faizin and Pandu Wirawan as digital marketing partners, both of whom are co-founders of advertisement network Adplus. Furthermore, design and technology studio Weekend has joined in to become Lolabox's tech partners. So far the company has deals with more than 15 beauty brands.
Christian says there will be others following in the beauty box sector in Indonesia. When that time comes, he believes Lolabox can still survive:
Lolabox will always be awesome even if heavier competition appears, because of our extreme focus on beauty brand satisfaction. Every single meeting helps us to understand the brands' needs even more and we try to come up with great solutions. Actually we have improved our offer to brands a lot as we understand that better relationships help us to secure the latest and most exciting products for our members.
Apart from that we will provide amazing original content in our e-mag (LolaMag) and various social media channels. The box is just the beginning of an exciting journey – right now we can't reveal too much though.
New rivals: BeautyTreats and VanityTrove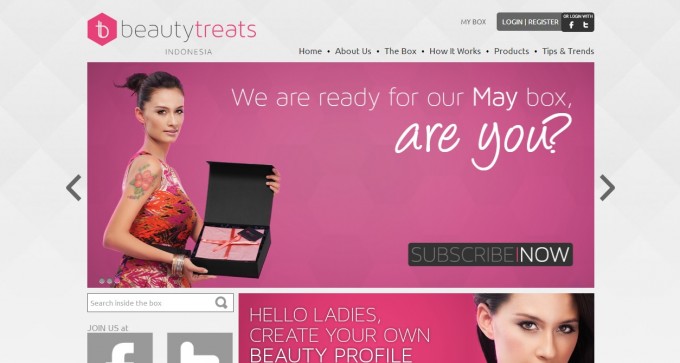 Indeed there are already other competitors looking to grab the same market niche with similar products here in Indonesia. They are VanityTrove Indonesia and BeautyTreats. The latter officially launched just last month.
BeautyTreats is developed by Romeo Reijman, the one behind sexy football news startup DewiBola, and his celebrity sister Rebecca Reijman. Romeo explains that it started offering beauty boxes as early as last month, and once sold 250 box subscriptions in just six days. The startup now has 937 members.
Updated: I misquoted Romeo about him saying the word "better" when he just said "cheaper."
Romeo believes that BeautyTreats offers more affordable products and has a strong Facebook community with lots of female followers. In reality, they both offer different beauty products and there's enough room in the market for such competition.
Indonesia looks like it will become a new battleground for emerging beauty box and other 'subcom' startups. Singapore has seen its own beauty box business model blooming, with VanityTrove, Bellabox, Glamabox, and the newest one being the Little Black Beauty Box.