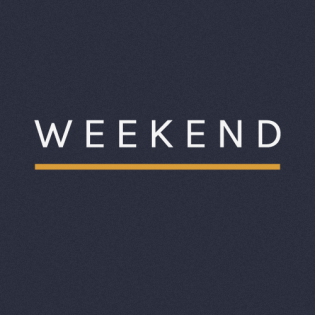 WEEKEND Inc. (which we'll be typing as "Weekend" from here on out because there's no good reason for the name to be in all caps) is a design and technology studio that provides startup development and consulting services. It was founded by Kevin Osmond, Richard Fang, and Andoko Chandra. Besides taking design projects from clients, Weekend Inc. will develop products on the side. The startup claims to be able to do digital products and services like web and mobile apps (iOS, Android, Blackberry, and Windows Phone).
The company's name represents the character and culture that they're trying to build, which is: relaxed, casual, fun, and always something that people are looking forward to, said Kevin Osmond, the CEO of Weekend Inc. Despite the laid-back name, though, Osmond promises that the company will always put its heart and core values into all its work and will treat every project like it's its own product.
With the startup/entrepreneur background of the co-founders, Weekend Inc's team has experience in creating products with great user experience and technology. Let's meet them:
Kevin Osmond, chief executive officer
and internet entrepreneur who co-founded AITINDO, FILMOO.com, FIMELA.com, Bouncity & Tiket.com. Kevin plays an important role in creative thinking and business development towards company's objectives and visions.
Fun fact: One of Kevin's wishes is to have life-sized C3PO & R2D2s in his living room.
Richard Fang, chief creative officer
for 7 years focusing on UI/UX design. Has been involved in several startups such as: Tasterous, Bouncity, and Tiket.com. Richard believes design is not just about making things beautiful, but it also making them functional and easy-to-use.
Fun fact: Richard believes zombies do exist.
Andoko Chandra, chief technical officer
In 2004-2007, Andoko was one of the Bina Nusantara delegates representing Indonesia that won 1st place in the ACM-ICPC Kaohsiung Site and was a World Finalist in the ACM-ICPC Japan chapter. He has been involved in several banking and flight system and was the lead technical of Bouncity.
Fun fact: In "Typing Race", Andoko scored 111 wpm.
(ACM-ICPC = Association for Computing Machinery – International Collegiate Programming Contest)
As hinted by me in a previous post regarding Weekend Inc's first product, the company is hard at work on Printerous although the product has yet to launch. I got the chance to see the it (both a physical printout and the web app) and I would say that if Weekend Inc can hit an exact price line it should be able to do pretty well. Although I don't see myself printing my own photos, I would definitely print and send some of the amazing photos other people have taken and uploaded.