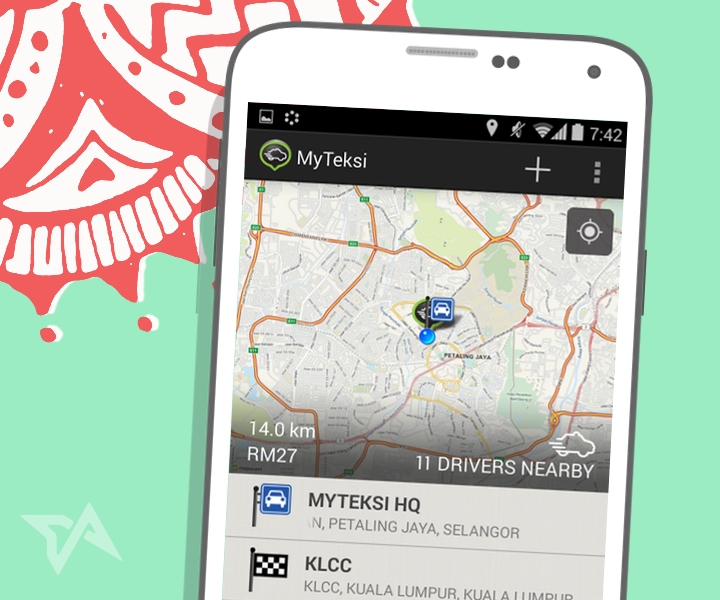 Earlier today, GrabTaxi revealed its biggest funding round to date – US$15 million led by GGV Capital. It gives the Malaysia-based startup ammunition in its Southeast Asian battle against Rocket Internet's EasyTaxi, which has raised a total of $37 million so far.
Cheryl Goh, the regional marketing head at Malaysia-based GrabTaxi, explains to Tech in Asia that part of the investment will go towards rolling out driver retention and loyalty programs. She adds:
[These programs] will differ from country to country and we will be rolling them out in stages. In general we are looking at improving the standard of living for drivers so we're looking at insurance and healthcare, but we need to also ensure it's relevant to the local market.
Health insurance has been a bone of contention in the US for Uber, the app-connected limo service.
Since GrabTaxi's closest rival is EasyTaxi, it seems the Malaysian startup – which also operates in Singapore, Thailand, Vietnam, and the Philippines – is focusing on keeping its signed-up cabbies out of the clutches of the Rocket Internet-backed service. That in turn will ensure there are more cabs available for GrabTaxi passengers out on the streets.
GrabTaxi will also use the money to grow its Uber-esque GrabCar service, which launched a couple of weeks ago.
See: Uber now in 100 cities worldwide as limo service rolls into Beijing
Investors weigh in
GrabTaxi's series B seemed to roll in just a month after its series A, which would be very odd. Jixun Foo, managing partner at GGV Capital, reveals what's really going on: "The two investments were done about 12 months apart, but there were different time lags in the announcements."
Foo believes that GrabTaxi is able to grow – even up against apps like Uber and EasyTaxi – because it's a hyperlocal business.
This is a local business and it's not about simply replicating the [Uber or EasyTaxi] model – it's about addressing the local pain points.

There is a lot of value in creating a transportation fabric with a strong network effects among drivers and passengers. This can also become a logistic fabric that goes beyond moving people. The fundamental thesis here is the whole concept of the "shared economy", driving, improving efficiency and utilization [means that] value can be created and monetization will naturally follow.
GrabTaxi monetizes slightly differently in each of the five nations it's in. Goh confirms that won't change, and the startup will continue to either charge the driver or the passenger, depending on the particular market.
Aside from GGV, Qunar and Vertex Ventures also contributed money to this series B. Qunar (NASDAQ:QUNR), the Chinese travel ecommerce company, might seem an odd choice, but Goh sees it makes perfect sense. She explains:
We are both leaders in the travel category. They are China's largest travel portal [1] and we are a top ranking travel app in all the major app stores and the regions largest taxi booking app. So there's a lot of learning which we can share with each other. They've been a sustainable leader and we are already learning from them.
---
In terms of market share of the ecommerce travel sector, China's Ctrip is still the leader.  ↩