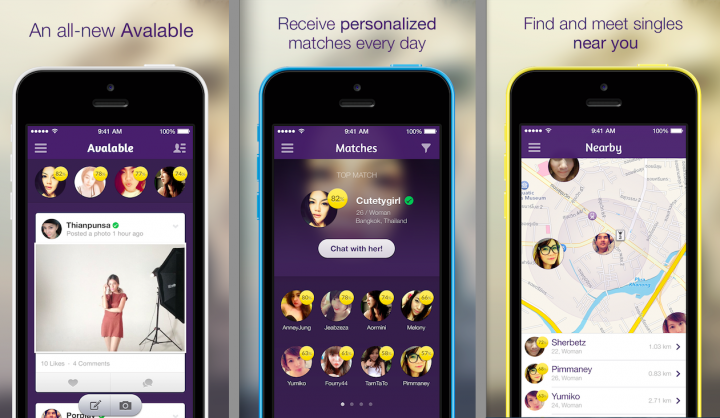 Thailand-based social dating app Avalable, which is known as a Facebook for Thai singles, just came out with its v2.0 today. The app helps singles locate compatible matches using GPS, "personality equations", and an algorithm matching interests that are indicated on Facebook. But beyond matching, Avalable is a social network, a platform for people to meet and follow one another's timeline.
With the new update, the app is now available in 15 languages including Chinese (Simplified and Traditional), Bahasa Indonesian, Vietnamese, Japanese, and Korean, in addition to Thai and English which have been available since it was launched.
Adding more languages means it's ready to expand beyond Thailand. Before this, the app was only available in the Thai app stores. According to Nikki Assavathorn, Avalable's founder:
As part of this major update, the team has launched Avalable worldwide on iOS and Android, and expects to see 30 to 50 million active users across Asia, Europe and the United States in the next three years.
Dating is a numbers game
Avalable provides users with 30 daily matches with a purchase option to receive more matches each day. Avalable will send daily matches based on compatibility scores, as well as users' interaction with the others on the network. Users can share updates and get notified when people comment on their posts.
More social integration
Avalable now offers an optional sign up process via Facebook. It's also the first social dating app that is able to promote users' posts – just like Facebook's Promoted posts.
With the new update, users can look for other people's timelines based on popularity and proximity to self. In addition, similar to Line and Facebook, users can send stickers and emoji to each other for free.
You don't have to be single to join Avalable
The app also provides a "non-available" dating status for those who have found someone already but still want to use the app. These "taken" people can still participate in the singles community but their profiles won't turn up in matches.
Nikki is optimistic about the update and the company's direction:
In the past six months, we have seen as much as 80 percent of users who signed up come back repeatedly to the service, which is unusually high for dating sites and apps.
Soon, Avalable will also offer horoscope-based matching and social gaming on the platform. See a sneak peak of the game below.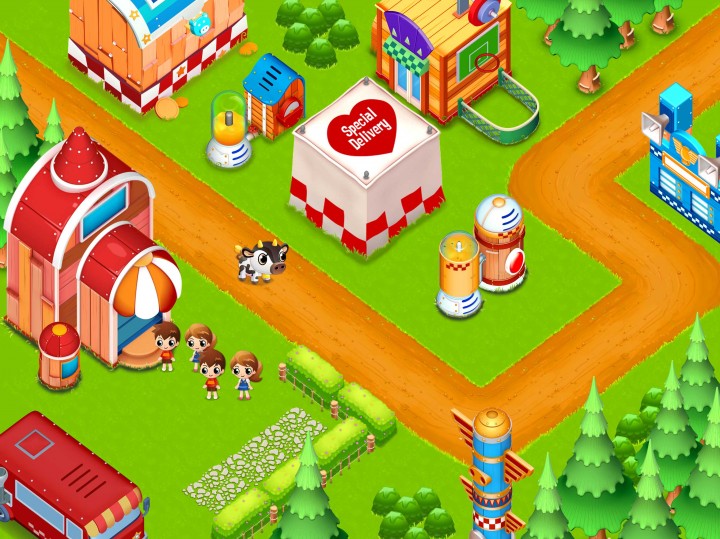 If you're looking for someone special, try Avalable on iOS or Android. Who knows? You might get hooked and spend more time on it than Facebook without even realizing it.
(Editing by Gwendolyn Regina Tan and Terence Lee)