In new stats from the China Internet Network Information Center (CNNIC), China now has 591 million internet users and 460 million mobile web users.
Those new numbers for June 2013 show good growth from 420 million netizens in mid-2010: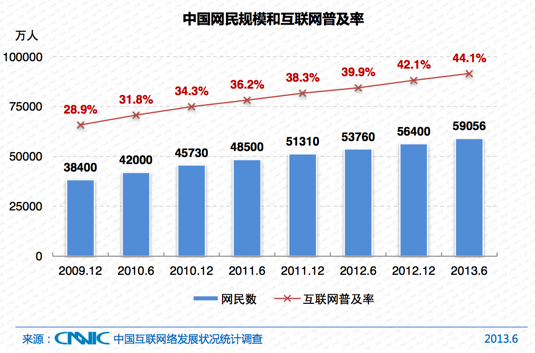 The mobile web number of 460 million has doubled since December 2009. Of course, a lot more people in China than that have phones, with over 1.1 billion phone subscriptions at the last count. It's worth remembering that, as we've reported before, China has over 300 million 3G users, which will help push forward smartphone usage and shift even more web browsing and other activities to phones: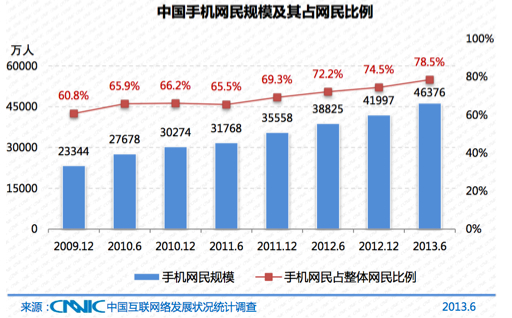 While China's mobile web usage might seem a bit low, that's due to good broadband connection infrastructure across many parts of the nation. But mobiles could seen become the main vehicle for accessing the internet, with 70 percent of China's new web users doing so via their phones: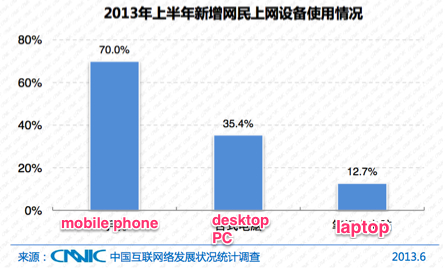 There's still room for growth in China as more people in rural areas come online, either via computers, feature phones, or smartphones. The proportional split in web users between urban (pictured in blue) and rural (in red) isn't changing much and is still skewed strongly towards urban areas: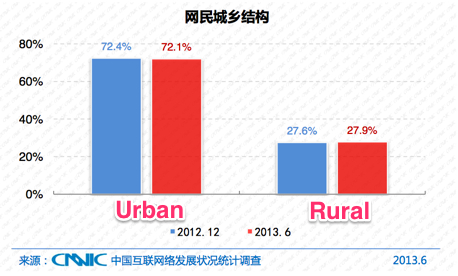 Almost inevitably, China's urban internet users are more likely to be on PCs or laptops than their rural counterparts: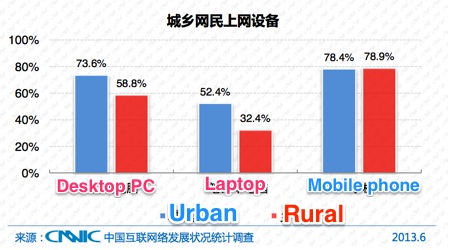 China's gender imbalance is even more pronounced when it comes to netizens, with only 44.4 percent female in these new statistics: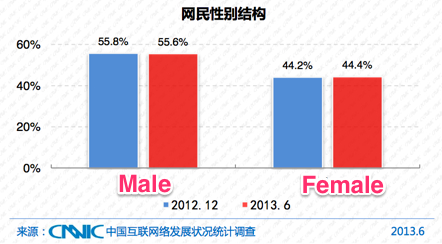 If you can read Chinese and like ugly graphs, there's plenty more demographic data in CNNIC's 32nd national web report.
(Editing by Enricko Lukman)