All three of China's mobile telcos have just released their May figures, which includes those of 3G subscribers. I notice that the huge market has hit another significant milestone – it has now surpassed 300 million 3G users.
China Mobile (NYSE:CHL; HKG:0941) now has 129.40 million on its TD-SCDMA network despite it not supporting Apple's iPhone or iPad for full 3G functionality; China Unicom (NYSE:CHU; HKG:0762) is now up to 95.9 million on its 3G data plans; while China Telecom (NYSE:CHA; HKG:0728) has convinced 88 million to sign up for 3G. That's a total of 309.5 million on 3G in China.
That's well up from 175 million nearly a year ago at Q2 2012 (see graph below).
Here's a summary of its growth from 2010 to these latest figures: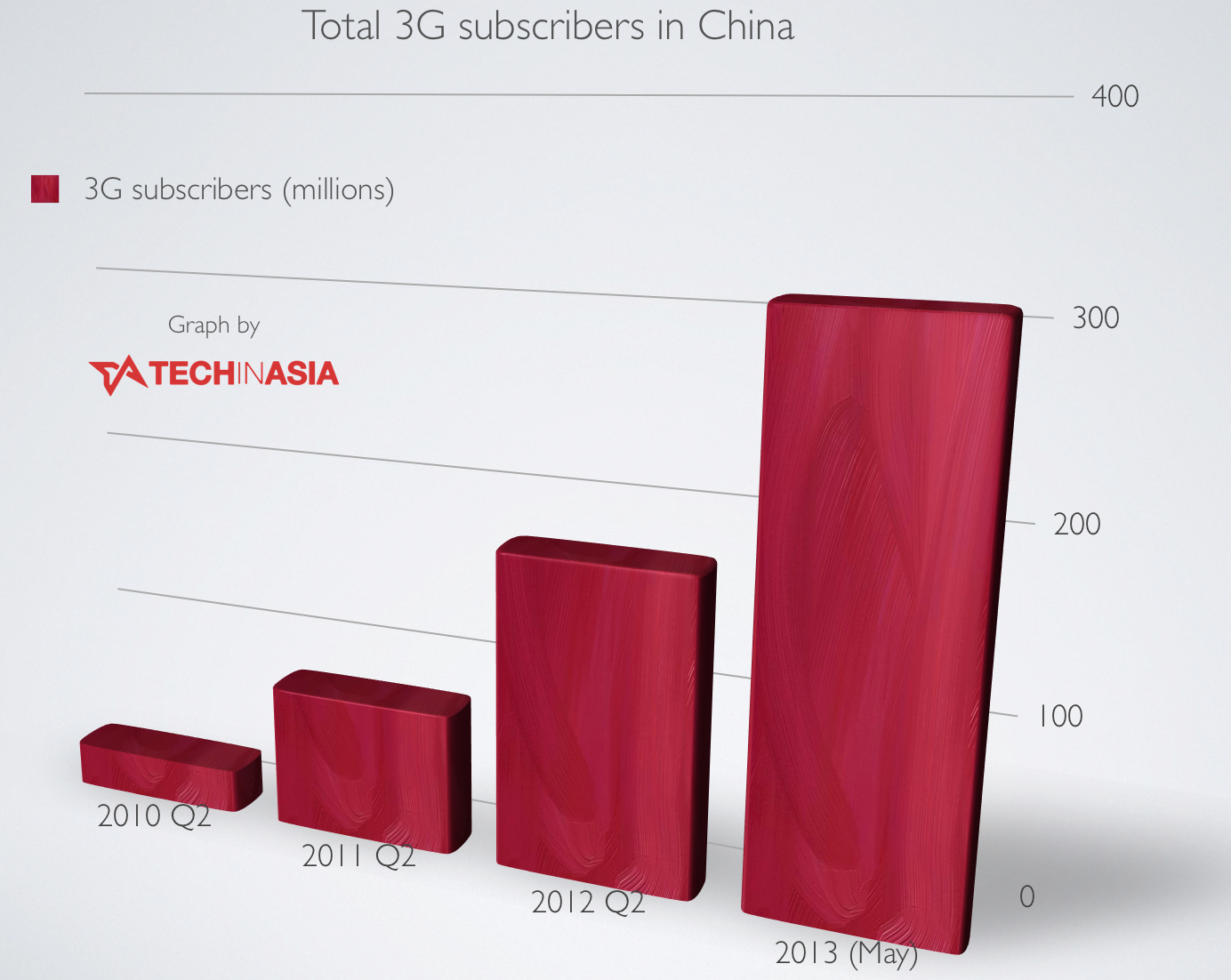 It's little wonder that 3G is growing so well, with an estimated 160 million active users of Android, and 80 million on iOS, at the end of last year. It's anticipated that there'll be 300 million active users of Android in mainland China by the end of this year. Of course, many content themselves with just 2G connectivity.
When's 4G coming to China, I hear you ask. Leading network China Mobile could well be ready for a nationwide roll-out in October this year after performing many ongoing city-wide trials for over a year.