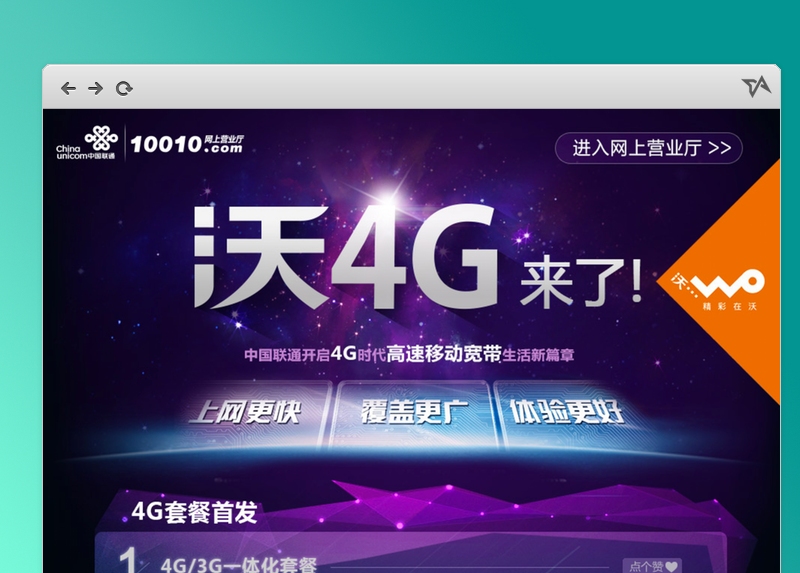 China Unicom (NYSE:CHU; HKG:0762) punched above its weight in the 3G era, closely challenging the behemoth China Mobile in terms of 3G subscribers, But China Unicom has had a slower start to its 4G operations. Today Unicom rolled out 4G in 25 Chinese cities, a full three months after its rival.
China Unicom unveiled its postpaid and prepaid 4G data plans today. Pay-as-you-go subscribers can get a 4G package for as low as RMB 78 (US$12.70) per month, which allows for 400MB of data. The price and (fairly measly) data allowance are in line with its 3G packages.
The telco – which has 284.1 million mobile subscribers; 126.5 million of whom are on 3G – is selling LTE phones from 24 manufacturers for those who want an on-contract device. As shown on this new 4G promo page on Unicom's site, those phones include the Sony Z1, Samsung Galaxy S4, and HTC One Max.
Bizarre dual 4G strategy
However, China Unicom is set to confuse some of its customers with its 4G strategy. The company is first rolling out a homegrown 4G protocol called TD-LTE – the same one used by China Mobile, explains analyst Doug Young. But China Unicom will later also roll out a FDD-LTE 4G network. No timeframe has been set for that other roll-out, and there's no explanation of how it'll deal with customers whose phones support one of those networks but not the other.
Young, in his post before the 4G launch, called Unicom's strategy "half-baked" in the way it risks "wasting billions of dollars" on a hybrid 4G network.
Authorities in China have not yet issued FDD-LTE licenses.
The on-contract iPhone 5s and 5s are labelled on Unicom's 4G minisite as dual 3G-4G phones, but it's not clear which 4G network those models support.
(Source: Sina Tech – article in Chinese)
(Editing by Josh Horwitz)