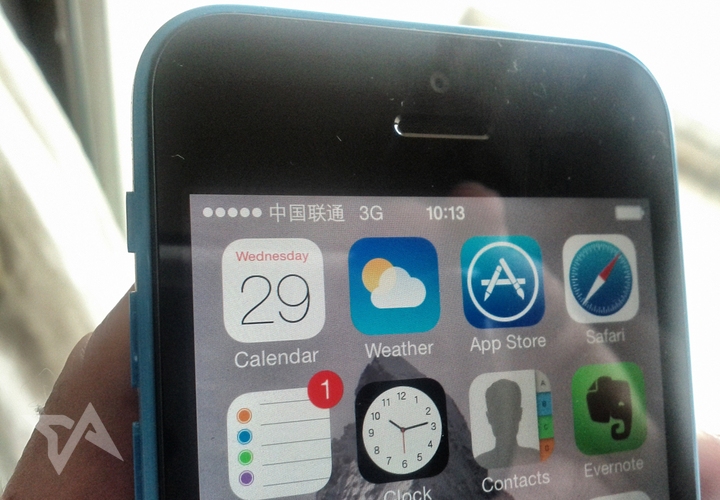 All three of China's telcos have now revealed their user numbers for December, so we finally have a clear picture of how many people were subscribed and how many paid for 3G at the end of 2013.
China's grand total on 3G at the end of 2013 is a whopping 417.3 million, up from 233.5 million in December 2012; that's a 78.7 percent rise. Check out the growth from 2010 to the most recent number: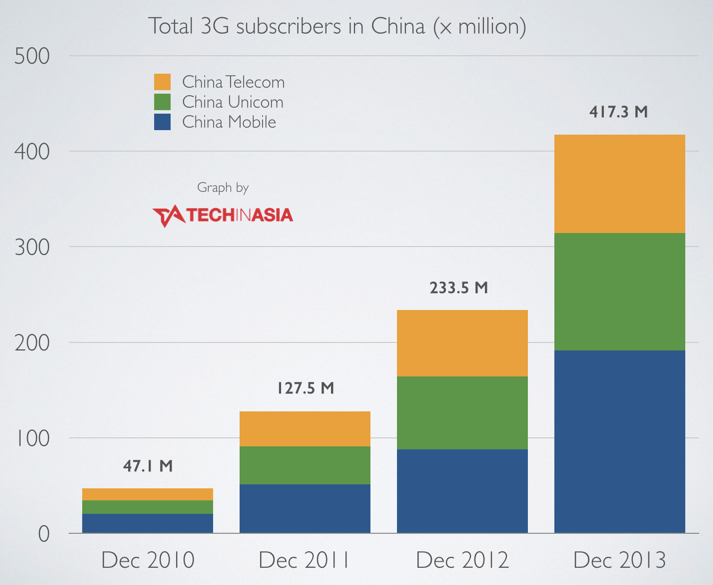 Well over a billion SIMs
China Mobile (NYSE:CHL; HKG:0941) was always ahead of the oligarchical pack in terms of 3G user-base, though only by a relatively small margin relative to its dominance of overall mobile subscriber numbers in the country.
China Mobile ended 2013 with a total of 767.2 million overall mobile phone subscribers, compared to China Unicom (NYSE:CHU; HKG:0762) on 281 million, and China Telecom (NYSE:CHA; HKG:0728) on 185.6 million million. That makes for a cumulative 1.23 billion mobile accounts. But with so many people having several numbers and SIMs being so disposable, that's not such a meaningful user number.
The next frontier is, of course, 4G, which rolled out officially in China in December, though still in a fairly limited capacity on all three telcos.
There are an estimated 270 million active Android phone users in China, making up the majority of smartphones – and likely also a good many of the 3G subscribers.