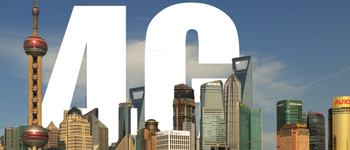 "Most of our 1.34 million 4G users are using an iPhone," said China Mobile chairman Xi Guohua today. He was speaking in the post-earnings conference call after China Mobile (NYSE:CHL; HKG:0941) released its Q4 financials, reports Reuters.
China Mobile rolled out 4G on December 18. On that day Mr. Xi said that the telco giant aims to sell 100 million 4G on-contract phones in 2014 thanks to greater subsidies. However, this 1.34 million number shows that target will be tough to hit – perhaps even an impossible task.
Apple's (NASDAQ:AAPL) long-awaited deal for the iPhone with China Mobile arrived a week after the 4G launch. Tim Cook and Xi visited a China Mobile store in Beijing to celebrate the new partnership.
(See: China ends 2013 with a total of 417 million 3G subscribers)
China Mobile now has 776 million users, of whom 28 percent are signed up for 3G. The telco could find it tough to persuade its 3G subscribers to shift to 4G without offering lower data package prices.
In other news from China Mobile's Q4 earnings, the company saw a shock drop in profit, falling to $4.89 billion in that quarter. The huge costs of its 4G rollout were the likely cause.
The full Q4 document is here (PDF).
(Source: Reuters)