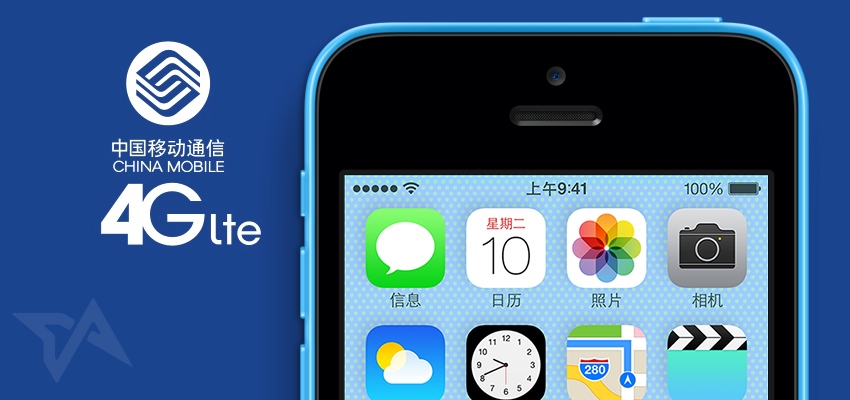 After years of waiting, China Mobile is finally getting the iPhone. Apple (NASDAQ:AAPL) has just announced that the iPhone 5s and iPhone 5c will be available for the network on January 17 next year, with pre-orders starting on December 25.
This covers both China Mobile's (NYSE:CHL; HKG:0941) newly turned on 4G network, as well as its long-standing 3G network.
Apple CEO Tim Cook says in today's announcement, "iPhone customers in China are an enthusiastic and rapidly growing group, and we can't think of a better way to welcome in the Chinese New Year than getting an iPhone into the hands of every China Mobile customer who wants one."
iPhones have not previously been able to run on China Mobile's TD-SCDMA 3G network, but some model variants of the new iPhone 5s and iPhone 5c are able to do so. China Mobile has a total of 763.3 million phone subscribers (in data for November) with 181.1 million of those signed up for 3G.
The telco, which is the world's largest, aims to sell 100 million 4G phones on-contract in 2014, China Mobile chairman Xi Guohua said last week. It spent $4.4 billion on subsidies for contract-only phones in 2013, and plans to spend more in 2014.
By the end of 2014, China Mobile plans to complete the roll-out of more than 500,000 4G base stations, which will cover more than 340 cities with 4G service.
(Editing by Josh Horwitz)