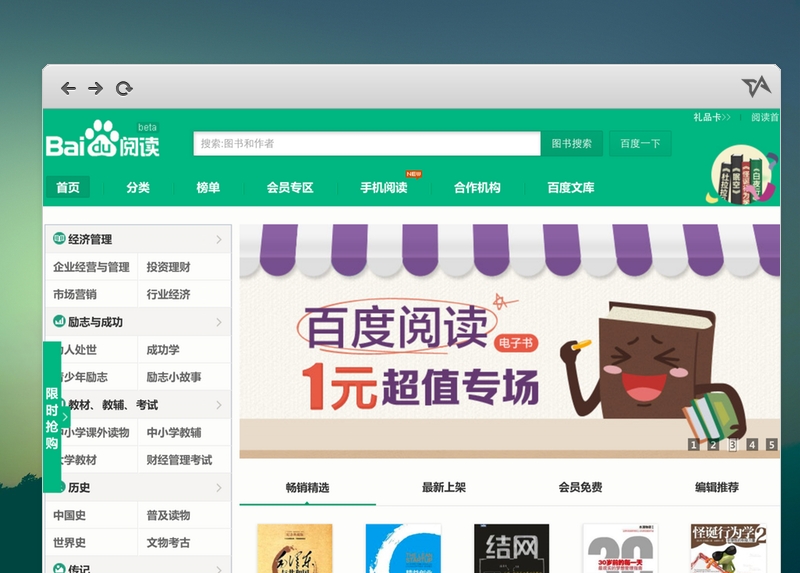 Chinese search engine giant Baidu (NASDAQ:BIDU) is wrapping up a year of big acquisitions with yet another buy-out. This time the target is the e-bookstore Zongheng, formerly a subsidiary of gaming company Perfect World (NASDAQ:PWRD).
Baidu has snapped up the rival e-book platform for RMB 191.5 million, which is $31.3 million.
The deal adds over 100,000 e-book titles to Baidu's existing e-bookstore at yuedu.baidu.com.
Baidu is vying with another local web titan, Shanda, to have China's most popular e-bookstore. They're up against newer challengers from e-commerce firms, such as from Suning and Amazon's China Kindle store.
Earlier this year, Baidu acquired video-streaming site PPS, mobile app store 91 Wireless, and daily deals site Nuomi. Adding in the Zongheng buy-up, Baidu spent $2.74 billion on its four acquisitions this year.
(Via: Seeking Alpha)
(Editing by Terence Lee)