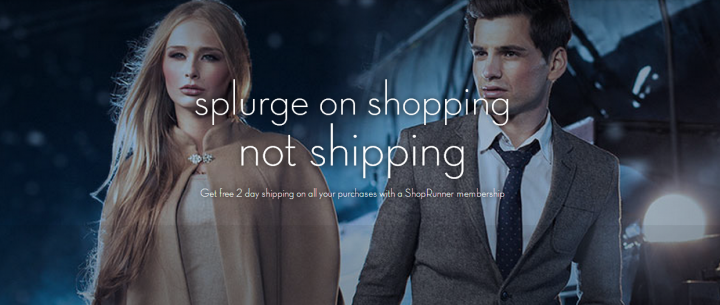 US-based Amazon rival Shoprunner announced yesterday it will partner with Alibaba to sell American goods in the Chinese market, according to Forbes (via Reuters).
This comes after Alibaba's US$206 million investment for a 39 percent stake in the marketplace in October last year. ShopRunner will have access to Alibaba's logistics services and networks throughout China.
An Alibaba spokesperson declined to comment on the partnership. It's unclear how or if Shoprunner will be integrated into Alibaba's existing online marketplaces in China, Tmall and Taobao.
The alliance saves Shoprunner the trouble of adapting its current model to the Chinese market – a task many foreign ecommerce companies have tried and failed at in the past. When a customer in China buys a product, Shoprunner just ships it to a central U.S. location, where it is then taken overseas and delivered by Alibaba. Alibaba is estimated to make up 80 percent of all ecommerce within China.
The cost of all that extra shipping and handling will be passed on to the customer, so we expect most of ShopRunner's catalog in China to be premium brand-name items. The company sells products from thousands of brands like American Eagle, Calvin Klein, RadioShack, and Toys'R'Us.
ShopRunner isn't the only one of Alibaba's foreign investments that's making a move into China. The CEO of messaging app Tango, which received US$280 million from the ecommerce titan, has stated his intentions to enter China as a platform with more value-added services than the chat-centric WeChat, one of which includes ecommerce.
See: China's Alibaba finally files for US IPO
(Source: Forbes)