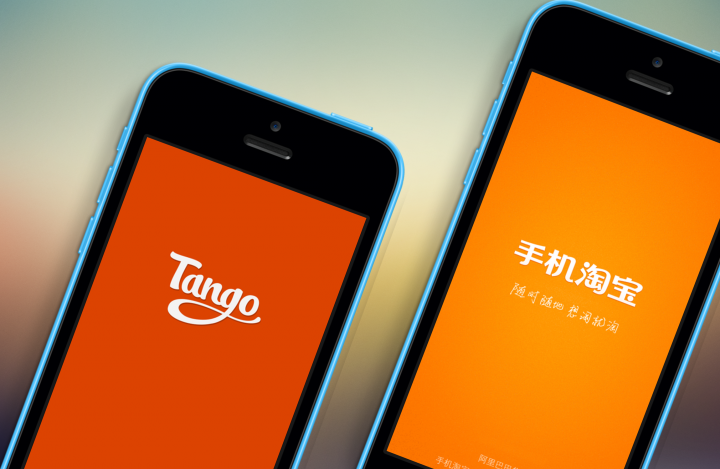 In yet another boon to the mobile messaging race, Chinese ecommerce giant Alibaba has led a $280 million investment round in the Mountain View-based mobile messaging company Tango, as first reported by Forbes. Representatives from the Hangzhou-based company have confirmed with Tech In Asia that it will inject $215 million of its own money into the round in exchange for a minority stake and a seat on Tango's board of directors.
According to Forbes, the new funding might value Tango at approximately $1.1 billion. The company disclosed that it now has over 200 million registered users on its app (up from 150 million last September), 70 million of whom are active on a monthly basis.
Tango managed to stand out from its like-minded peers with an early focus on video messaging, and later went on to introduce games and music streaming, the latter thanks to a tie-in with Spotify.
The investment marks the latest milestone in the mobile messaging wars, following Facebook's $19 billion dollar acquisition of WhatsApp and Rakuten's purchase of Cyprus-based Viber for $900 million.
It takes $215 million to tango
It's tempting to consider the investment in light of Alibaba's business in China. There, the company is trying to transform itself from a desktop-oriented ecommerce firm to a mobile oriented ecommerce firm as it faces competition from Tencent, which continues to dictate consumer behavior on smartphones with its ubiquitous WeChat (or Weixin, as it's known domestically) messenger.
However, given that Tango's strongest markets are the US, Western Europe and the Middle East, the investment likely has little to do with Alibaba's mobile bid in China, and everything to do with its steady encroachment into markets abroad – specifically the United States. There, Alibaba's business operations have traditionally been focused on business-to-business sourcing, but recently it's made several investments in mobile-oriented or consumer-facing companies. Last October it led a $50 million round in mobile search firm Quixey, along with a $206 million round for Amazon-rival Shoprunner. It's also helping fund the launch of 11 Main, a new ecommerce venture that looks set to be a less trendy version of Fab.
As a result, backing a California-based chat app gives Alibaba a potential springboard for experiments in mobile shopping abroad. This was explicitly one of the reasons behind Rakuten's purchase of Viber – the Japanese ecommerce firm  saw dollar signs after WeChat and Line proved that the stickiness of chat apps could translate to big bucks for retailers. If past investments are any indication, however, it will take some time before Alibaba-blessed ecommerce startups make their way onto Tango. 11 Main hasn't even launched yet, and Alibaba's investments and Quixey and Shoprunner haven't yielded any fruits covered in Alibaba's fingerprints. It seems Alibaba's strategy for cracking the US consumer market is to finance emerging projects and let them marinate.
There's also the question of how the investment might relate to Laiwang, Alibaba's struggling chat app for Chinese smartphone owners. While catching up to WeChat in China is no longer an option – Tencent just revealed the app is up to 355 million monthly active users – it's possible that the Tango team could apply its proven know-how to Laiwang in an effort to give it a much needed boost. But even then it would still seem to late to bring any meaningful impact.
(See: Tencent versus Alibaba: a complete guide to an increasingly fierce rivalry (INFOGRAPHIC)
Alibaba's mobile strong points for the moment remain its Taobao app and Alipay Wallet, the latter of which has processed a total of over $150 billion in mobile payments to date. It also owns a stake in UCBrowser, China's most popular mobile browser.
(Source: Forbes)
Editing by Steven Millward