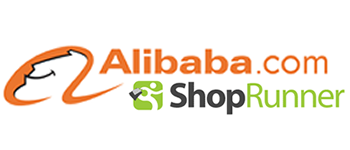 China's largest e-commerce company Alibaba looks set to compete in the US market by leading a $206 million investment in ShopRunner, Inc., according to the Wall Street Journal.
Auction website Ebay (NASDAQ:EBAY) sold its 30 percent stake in ShopRunner for a profit to Alibaba, credit card company American Express (NYSE:AXP), and other undisclosed investors. WSJ's source says Alibaba's stake was around $70 million.
This is Alibaba's second round of investment in ShopRunner, the last being in August for $75 million. ShopRunner is owned by Yahoo ex-CEO Scott Thompson. Yahoo owns almost a quarter of Alibaba.
Alibaba expects ShopRunnerto compete with Amazon, the current e-commerce leader in the US. ShopRunner is similar to Alibaba's China-based Tmall, where big brands can create storefronts to sell their goods. ShopRunner currently offers unlimited 2-day shipping from retailers like Toys 'R' Us and RadioShack for $79 per year. Buying ShopRunner could be part of Alibaba's "direct overseas procurement model" to get more multi-national brands in its store.
This investment isn't Alibaba's first move in the US, but it's certainly the biggest. It started selling goods on the Ebay marketplace in 2010. It also took a minority stake in sports memorabilia vendor Fanatics Inc., which falls under the same parent company as ShopRunner. It's also made recent investments in Chinese search, cloud services, mobile apps, online maps, web video, and more.
Alibaba owns China's most popular online shopping destination Taobao and its associated Paypal-like service, Alipay.  The company has been in frustrated negotiations with stock exchanges in New York and Hong Kong for its highly anticipated IPO.
(Source: WSJ)
(Editing by Josh Horwitz)