Last summer, Chinese e-shopping behemoth Alibaba launched Laiwang, a sort of messaging app that's the company's big push into social media. But Alibaba 'launched' the app officially today – yes, 14 months after it first appeared – at an event in Beijing.
According to Alibaba's in-house blog, Alibaba CEO Jonathan Lu was on hand this afternoon to push Laiwang in its tough battle against established messaging apps like Tencent's WeChat.
Laiwang has just been updated to v4.0 for iOS. Lu explained the app's potential appeal today:
This product will help connect different aspects of people's social life, lifestyle and consumer habits [and will] create new wireless application scenarios.
Still no clear advantage for users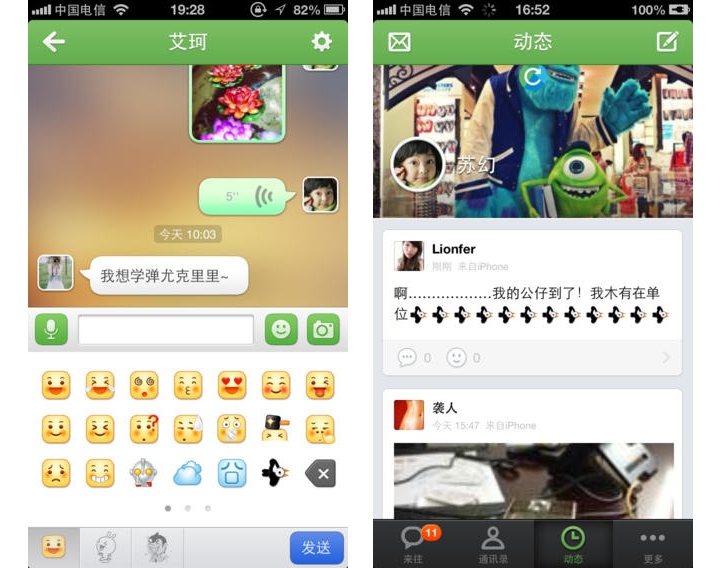 Like WeChat, Laiwang has voice messaging, fun emoticons/stickers, focuses on mobile-first but has a browser-based option, and lets users share things with all buddies in a Path-like social network that complements the messaging experience.
It seems Laiwang's future lies in somehow incorporating some of Alibaba's popular e-shopping sites, Tmall and Taobao, either for e-store merchants or for regular users to engage in mobile commerce. But, over one year after first launching, that still seems quite hazy.
As we noted last week, Laiwang will come pre-installed on China Telecom smartphones soon, which might boost uptake of the app.
Alibaba spent over $500 million earlier this year to take a stake in Sina Weibo, the Twitter-meets-Facebook social network with over half a billion registered users in China. But Sina has its own relatively new messaging app in the form of WeMeet, so there are a lot of people aiming to challenge WeChat. Even China Telecom has its own, dubbed Yixin. So it's hard to see how Laiwang – which is even up against apps from some of Alibaba's top partners – can stand out and gain traction.
Laiwang is available for iPhone and Android. It's only in Chinese.
(Editing by Josh Horwitz)