The Echelon Satellite Thailand event was held in Bangkok on Wednesday. It was refreshing to see 20 startups show up to pitch for a spot to represent Thailand at the upcoming main event in Singapore. The winner of yesterday's event was Taamkru, a platform that gives parents standardized tests to gauge kids' knowledge and see what the child excels in and what's lacking. The startup is also backed by telco-owned venture capital firm True Incube. But besides Taamkru, there were many others notable startups at the event.
Here are the top five most interesting ones that we haven't covered yet on Tech in Asia:
1. Drivebot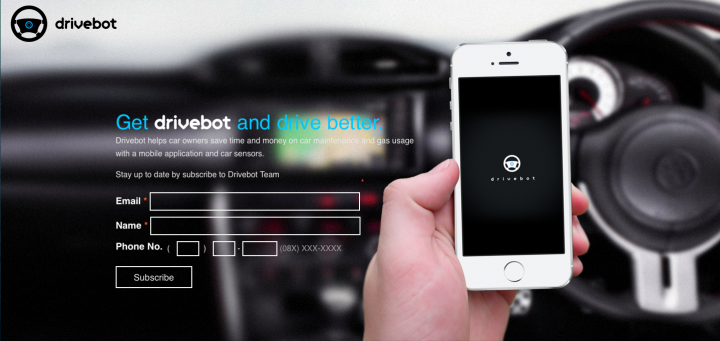 Drivebot is creating hardware to help car owners. Still in beta, the tool alerts drivers to maintenance issues, fuel cost, and emergencies. The device could be connected to a standard car interface via a smartphone. Users can get instant feedback, know the status of the car, and review driving history. According to the startup, it has been working with garages in Thailand and the device is waiting to be installed in 3,000 cars right now.
2. Dipify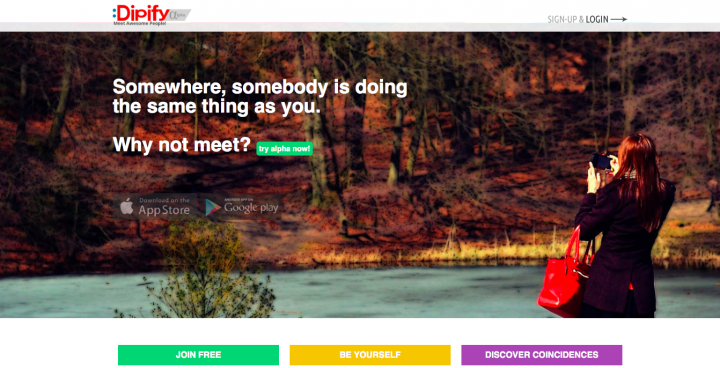 Dipify is yet another dating app. But don't shake your head just yet. Unlike the other services,, you don't have to stay in the app to meet people. Dipify turns your website into an opportunity to connect with your possible soulmate. Once a user signs up, it will match the user with others who share the same activity online at that moment. For example, I could be watching a Youtube video, the app recognizes it, then it will match me with another user who's watching he same video as me.
(See: This app that ranks preschoolers is a Tiger Mom's dream come true)
3. Dolphin I/O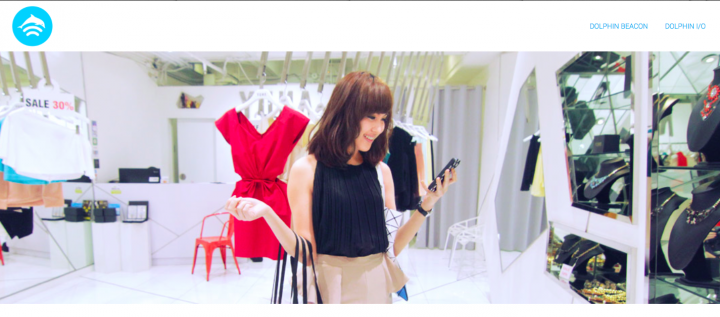 Another hardware startup, Dolphin I/O by SocialHappen, is trying to build a missing bridge between online and real worlds. Using Bluetooth, Dolphine I/O acts as a location-based advertising platform. The app sends advertising to user's phones based on their location. For example, if I walk by a coffee shop, I'll get advertisements for coffee.
4. UpToPromo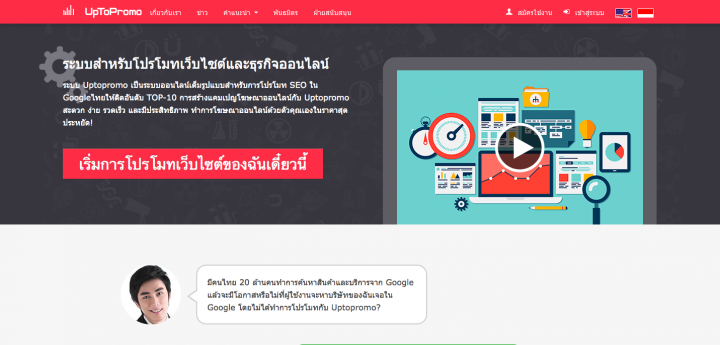 UpToPromo is an SEO promotion service. UpToPromo will use automated SEO promotion to get the client's site in the top 10 Google search results. The platform is available in Thailand and Indonesia with over 1,000 current clients.
5. SkyPACS
SkyPACS is an online platform that manages, stores, and communicates medical images such as MRIs and CT scans. It's used by doctors to share information with patients and at the same time with fellow doctors to better diagnose diseases. For privacy, it leaves zero footprint of the file transaction history. The startup now partners with JF advance Med for more research and implementation in hostpitals around Thailand.
Besides the above, other notable startups that took the stage yesterday and that we've talked about previously on Tech in Asia include 500Trends, I lert U, Freebie, FastinFlow, Sellsuki, Page365, Sticgo, TalentEx, and VenueHub.
(Editing by Paul Bischoff)