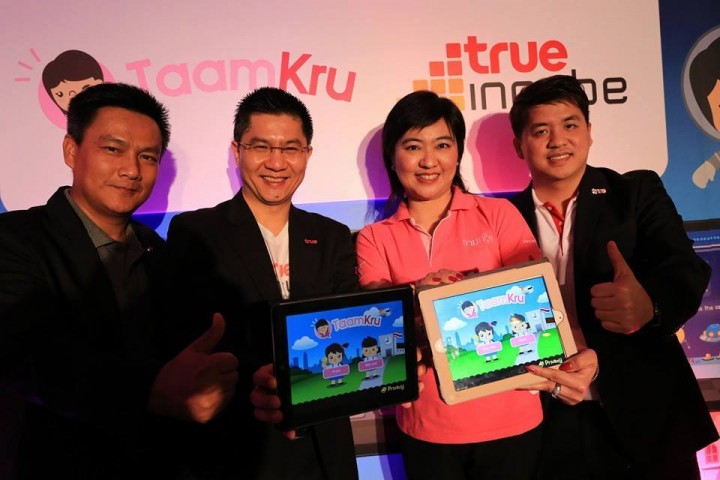 One of finalists of Thai telco True Corporation's True Incube incubator program, Taamkru.com launched Taamkru app today in partnership with the telco to compete in the global market.
Taamkru is an online education platform for kindergarteners to help improve their learning efficiency. With the help of True corporation's subsidaries – True Innovation and True Education – True expects to help push the app to the 200-300 schools in Bangkok and other 5,000 – 6,000 schools under True Plookpanya, which is a telco's corporate social responsibility campaign to bring education to rural areas in Thailand.
With this app, parents can access practice exams and quizzes that they can use to help prepare children for the first grade entrance exam. There are over 10,000 quizzes available on the app. Parents can check the scoreboard and can compare which subjects the child excels in and which ones the child needs help in.
Taamkru app is an extension of the website, which has been live for over 10 months now. It has accumulated about 300,000 total visitors so far. The average site viewing is 15 minutes.
(Editing by Josh Horwitz)