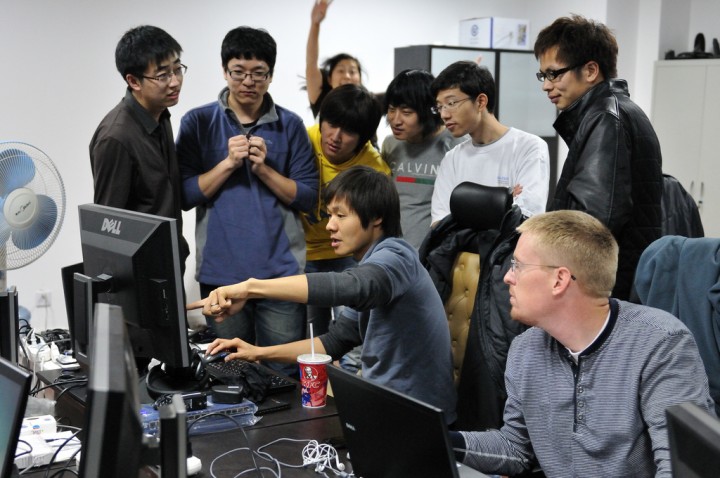 The tech world is buzzing with word of Youtube's potential acquisition of Twitch, a streaming video portal for eSports and video games, for a rumored US$1 billion.
Twitch has over 45 million monthly active viewers. According to Alexa, about one-third of Twitch's users come from the US, followed by France, Russia, Germany, and the UK. Taiwan was the only Asian nation to make it into the site's top 10 traffic drivers. The big question is, where is China and South Korea? The eSports trend actually originated in South Korea, and has expanded to much of East and Southeast Asia. Remember that game consoles are not popular in these countries, and PC gaming is still dominant among hardcore gamers.
Twitch put out an infographic by SuperData Research detailing the eSports market, especially as it pertains to viewers. It notes 71.5 million people watched eSports globally in 2013, with 31.4 million of them in in the US. The data shows one in five American gamers watch or participate in eSports.
Today, China has 517 million gamers, with 147 million of them classified as "core" gamers, according to market research firm EEDAR. If we apply the same one-in-five rule to China's core gamers, we can project that China has 29.4 million people who watch or participate in eSports – nearly just as big of a market as the US.
Twitch doesn't have a fully-localized Chinese site, and there's a chance it could even be blocked if Google-backed Youtube owns it. So where are all those viewers in China getting their fix? The big three include YY, 17173, and Sina. The stats we've gathered from these companies clearly show a rapidly growing demand for such services.
See: China has 100 million brain-damaged online gamers
The big 3
YY (NASDAQ:YY), which started off in 2005, is now listed on the US markets and valued at US$3.17 billion. In its Q1 2014 earnings report, YY noted that revenue from live game broadcasting increased from RMB 3 million (US$481,000) to RMB 24 million (US$3.85 million) in the last year alone. Besides eSports and game video streaming, YY also serves as a popular video blog platform and makes client software for in-game voice communication similar to Teamspeak or Ventrilo.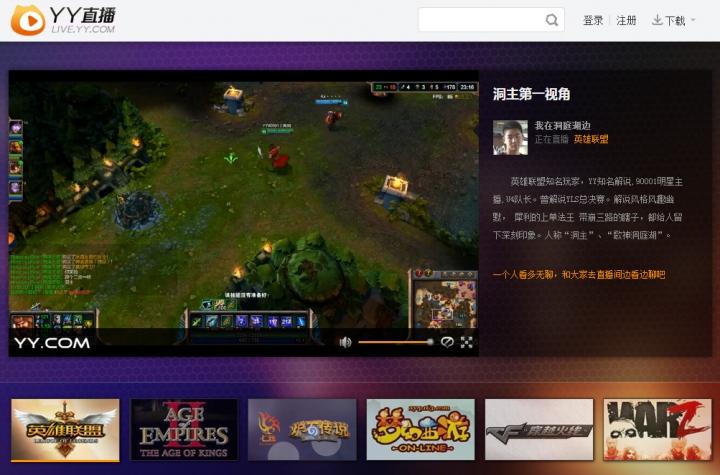 17173 runs another site similar to Twitch and also makes a web browser for the express purpose of viewing those videos. In the first quarter of this year, the number of monthly active users on its browser doubled. Game company Changyou (NASDAQ:CYOU) acquired 17173 from Sohu (NASDAQ:SOHU) in 2011 for US$162.5 million. Changyou's first quarter earnings report states:
Total average monthly active accounts of our platform channel were 239 million, an increase of 60 percent quarter-over-quarter and 182 percent year-over-year. The quarter-over-quarter and year-over-year increases were mainly due to an increase in the monthly unique visitors to the 17173 website after more video content and live broadcasting of e-sports events was introduced to the website.
Finally, Sina (NASDAQ:SINA) – the maker of Weibo – runs a video portal dedicated to video games called 看游戏 (Watch Games), which has a special section just for watching sexy women play online games.
Like Youtube, Twitch probably won't make much of an effort to break into the Chinese market. Local market leaders are already emerging, censorship is too much of a threat, and the company is doing well as it gradually takes over the rest of the world.
(Image credit: Flickr user Michael Saechang)