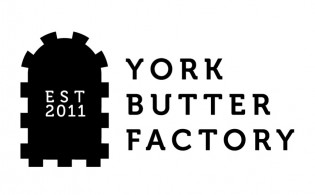 Folks who follow our blog closely are probably aware that selected startups for the Optus-Innov8 seed fund will be working out of York Butter Factory (YBF in short), a co-working space located in the heart of Melbourne. And those startups are in for a treat.
When I first got to the space, the thought that came to mind was, wow. Apart from being conveniently located in the city, it stands out being one of the few beautifully designed low-rises with vintage decor in the midst of 50-storey skyscrapers. In fact, the building used to be a real butter factory back in the day, and I thought I got the address wrong when I first stood in front of the 158 year old heritage-listed building, because it wrote "Butter Manufacturers Dairy Produce Merchants Exporters Since 1855."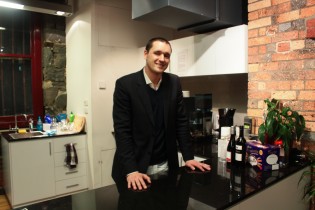 The co-working space first opened its doors to aspiring entrepreneurs last October, and is co-founded by partners of Adventure Capital. It is also home to over 40 high-potential seed stage companies, in excess of 100 individuals in Melbourne. Stuart B. Richardson (pictured right), co-founder of YBF and managing partner at Adventure Capital, tells us what defines the culture at YBF:
[#GSD] .. We Get Shit Done! We live by this and expect it from those who choose to be part of the YBF community – its really important to see resilient and sustainable businesses built to give them the best shot at global success.
When Darcy Naunton, co-founder of YBF and general partner at Adventure Capital, took me on a tour around the two-storey YBF building, I was impressed at how deeply engaged the entrepreneurs were, on top of working late into the night. They are also the ones behind numerous Startup Weekends and hackathons, Silicon Beach Drinks in Melbourne, and Australia's Angel Investment Network, Aurelius Digital. Stuart elaborates:
There is a constant flow of new and interesting people and events happening in YBF all the time – including demo-days for the local incubators and accelerators and a veritable plethora of meet-ups, such as AWS, Big Data, Clojure, Google, WordPress and ESRI Users.

We are really proud of the rich collaboration between the diverse community we support which incorporates our current residents, alumni and the wider corporate and technology community – this along with the 'supercharged ecosystem' which we've created that supports the entrepreneur from curiosity and the genesis of their idea through to funding and value realisation – and most importantly we have heaps of fun in-between.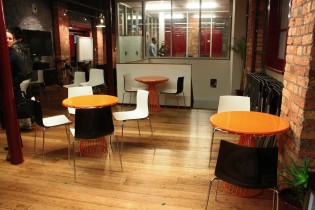 It feels really cosy with its open plan co-working space with sofas and an informal collaborative area (pictured right) which has a really awesome coffee machine and industrial fridge. And oh, how can I forget the beer? The permanent desks are $600 per month, inclusive of all services. Part-time 'hot-desks' are also available at $100 per month for a day per week. Being a resident at YBF also provides reciprocal access to a global network of similar spaces, such as StartupHQ in San Francisco.
For you folks out there who are interested in checking out the space, here's the address and some pictures below:
62-66 King St
Melbourne, VIC 3000
Australia