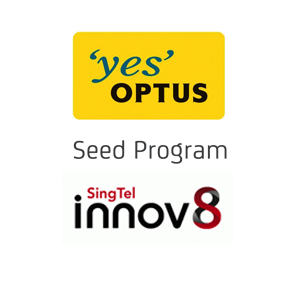 Remember back in February we wrote about an absence of capital in the startup scene there, generally because Australian VCs are risk adverse?
Now, some of our friends in the Australian startup scene, especially those with an Asian angle, are going to rejoice. Telco giants Optus and SingTel Innov8 have recently announced their joint efforts to launch an Australian seed program, which aims to help fund early-stage digital startups. Clearly, the role of the incubator Innov8 is to provide itself as a platform for startups to expand into Asia.
The Optus Innov8 Seed Program, backed by SingTel Innov8, will provide up to A$250,000 (US$252,000) in every startup investment. Apart from giving the cash and dedicated co-working spaces, startups will also have access to mentoring and networking opportunities. With this, it hopes to support startups' growth and progression to series A funding.
Selected startups can look forward to working in dedicated co-working spaces provided by Fishburners and York Butter Factory located in Sydney and Melbourne respectively. Founders can expect regular events to be hosted in these spaces, which aim to connect them with industry experts and potential investors, and share ideas with fellow entrepreneurs.
On the launch, Edgar Hardless, CEO of SingTel Innov8, said:
[T]here is tremendous talent in the Australian market and we expect to invest in up to eight Australian startups in the first year. With the SingTel Group's strong presence and scale of over 445 million mobile customers, we can assist startups to go regional.
So, if you are an early-stage registered company with an established team based in Australia, have developed solid business strategies, are able to demonstrate a working prototype, have innovative or disruptive digital solutions (either in proof of concept or advanced development stage) in the areas of mobility and convergence, or with a focus on health, education, and media, you can apply for the seed fund.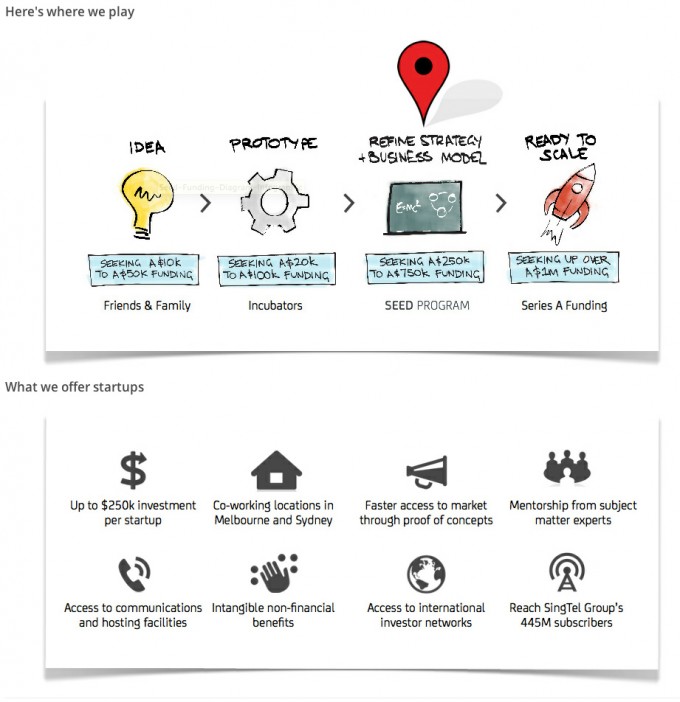 If you're interested in the program, you can be referred via incubators or accelerators, such as Pushstart, Pollenizer, and AngelCube. You can also apply directly through 'pitch events' held at Fishburners and the York Butter Factory. The first pitch event will be held this late July, and it promises to release more details when the date draws closer. You can keep yourself updated from the website here.
So, to me, this comes across as good news for startups in Australia. But I wonder with such funds becoming more accessible, will Australian entrepreneurs become more complacent? Also, perhaps due to the common language spoken, most Australian entrepreneurs look to the United States for expansion. With this, will more Australian startups take a second look at its neighbouring region, Asia?
For some perspectives on this, I reached out to a good friend of mine, Kim Heras, who is the co-founder of Pushstart and former editor of The Next Web Australia:
I think that this will definitely help the local ecosystem. There is more and more money coming online at the Angel and Series A stage in Australia but it's always great to have another solid option for startups, particularly those that have an eye on Asian expansion.

[Also,] there's already a growing awareness of key countries within Asia as attractive markets for appropriate Australian startups and the new fund will only add to that. What's important though is the support Optus and Innov8 have provided on the ground to the Australian startup ecosystem. My feeling is that they'll continue to support all startups, even those they don't fund, and that will do a lot for fostering relationships between Australian startups and Asia.
So will startups be complacent with increased accessibility to funds as such? Kim replies:
No, I don't think they'll be complacent. There's more money but certainly not an oversupply.