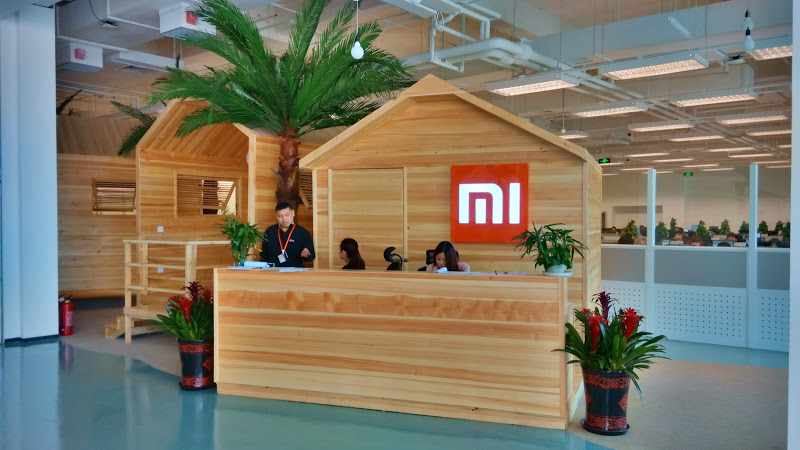 Xiaomi's first smartphone release in India turned out to be quite a handful, as the Mi 3 sales numbers seem to suggest. In less than a month, Xiaomi has become a talking point, even if not everyone's able to pronounce it the right way. What's clear is the impact the Chinese phone-maker has made on the Indian market already.
A couple of days back, Motorola announced a price cut of INR2000 (US$32) for its best-selling Android phone to date, the Moto G. Even though it applies to limited stocks, this is the first price cut in the Moto G since its launch five months back. Motorola, which was bought by Lenovo from Google, recently announced that it sold as many as one million phones in India through its exclusive retail partner, Flipkart. Although India has a huge number of smartphone users, one million unit sales in less than one year of operations is still a significant number.
With just three phones in its kitty in India, Motorola is now the fourth largest smartphone manufacturer in the country.
See: Xiaomi's Mi 3 sells out in 5 seconds in India, frustrates would-be buyers
A price cut at this time only goes to show that even a maker as prominent as Motorola is being intimidated by the entry of Chinese phone makers. The Moto G and the Xiaomi Mi 3 both fall in the INR10,000-14,000 (US$160-US$230) price bracket, a favorite among 'budget' smartphone seekers in India. However, India is a market where the number of features are generally preferred over non-quantifiable metrics such as build quality, software robustness, etc. (that happens to be the Moto G's strong points), thus giving the Xiaomi Mi 3 an upper hand.
It's not only Motorola – even the market leader Samsung is feeling the heat, apparently. Samsung has just launched a trio of budget phones, all of which are priced under INR8,000 (US$130). While these may not give the Mi 3 or Moto G a direct fight with regard to specifications, the pricing shows Samsung doesn't want to give up its share of the pie in the budget market. In fact, the Xiaomi strategy may force other phone makers reconsider the prices of their mid-range and high-end phones too.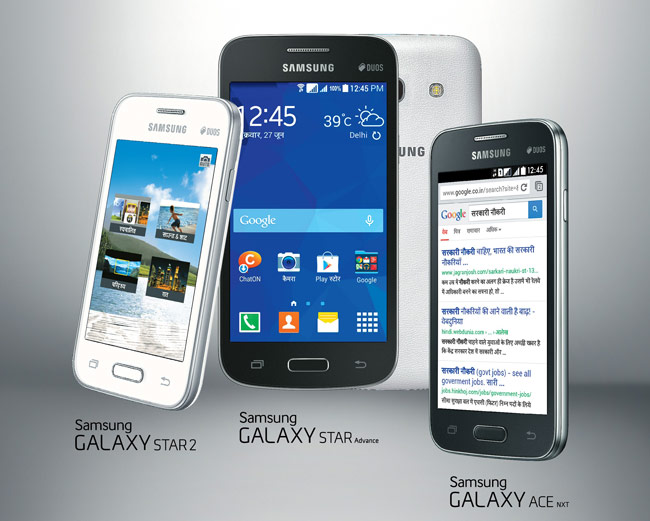 The three new Samsung phones – the Galaxy Star 2, the Galaxy Star Advance, and the Galaxy Ace NXT – are priced INR5100 (US$83), INR7,400(US$121), and INR7,400(US$121) respectively. The Galaxy Star Advance and the Galaxy Star 2, both non-3G devices, come with a 4.3-inch and a 3.5-inch display respectively, making the phones quite compact and pocketable when compared to what's trending in the market. The Galaxy Ace NXT, closest to the Moto G in terms of specs, is a 3G phone with a 4-inch display, sitting pretty between the other two launches.
To woo buyers, Samsung is also offering free 200MB data per month for the first six months to the buyers of these devices, which however is applicable only to Vodafone users. What's more, the three smartphones will also come with support for 11 regional Indian languages – including Bengali, Marathi, Kannada, Malayalam, Oriya, Punjabi, Urdu, Gujarati, and Assamese – besides the national language, Hindi.
Samsung with its range of affordable smartphones has enjoyed a prolonged reign in India. However, with Chinese and other well-known international makers such as ASUS setting their eyes on the lucrative budget phone market, this could very well turn out to be a whole new phase in the Indian smartphone scene, one where not just one or two manufacturers dominate.