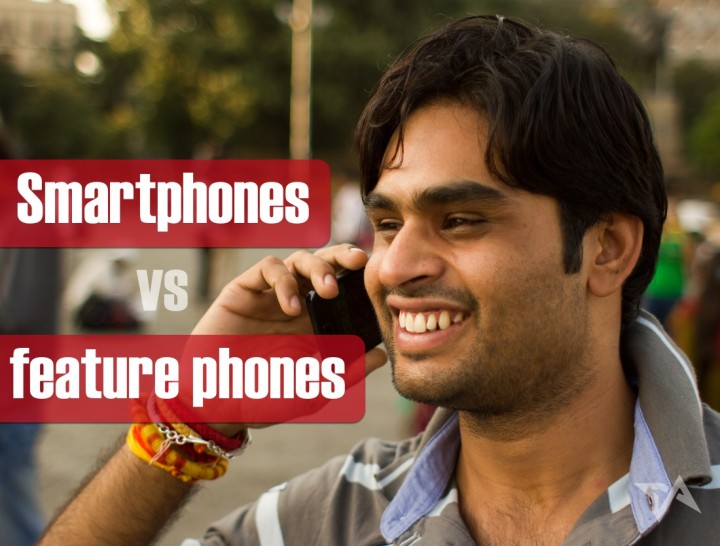 IDC has crunched phone shipment numbers for India in 2013, and the result shows that smartphones are growing strongly but feature phones still prevail.
A total of 44 million smartphones shipped to stores in India last year, IDC told the Economic Times. That contrasts with 212.3 million sub-$100 feature phones shipped across India in 2013 [1].
Still early days for smartphones
The disparity shows that India's phone market is still very malleable and at an early stage, especially in contrast to the more mature China market. IDC says that 351 million new smartphones shipped in China in 2013, along with 68.1 million basic feature phones.
(See: 13 new Asian smartphone makers hoping to crush Samsung and Apple)
IDC also told the paper that Samsung (005930:KS), Micromax, and Karbonn cornered 64 percent of Indian smartphone sales in the last three months of 2013. Samsung leads the way with 38 percent share of shipments, strongly ahead of Micromax and Karbonn. Sony is fourth and Lava is fifth. (Update: BGR India found exact numbers from IDC, so we've added the following chart based on the data):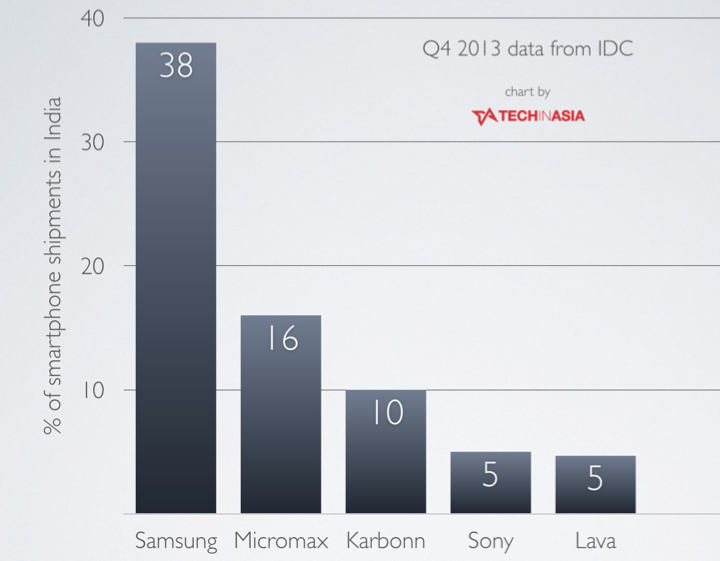 78 percent of phones shipped in India last year were feature phones, but that's down from 90 percent in 2012.
(Creative Commons-licensed photo from Wikimedia)
(Editing by Terence Lee)