WeChat got a minor update on iOS overnight that adds in the ability for users to transfer money to each other. As with most of the messaging app's more advanced features, it's limited to users in China who have tied a bank card to the app (hat-tip to Tencent Tech for spotting this).
The transfer process starts like this: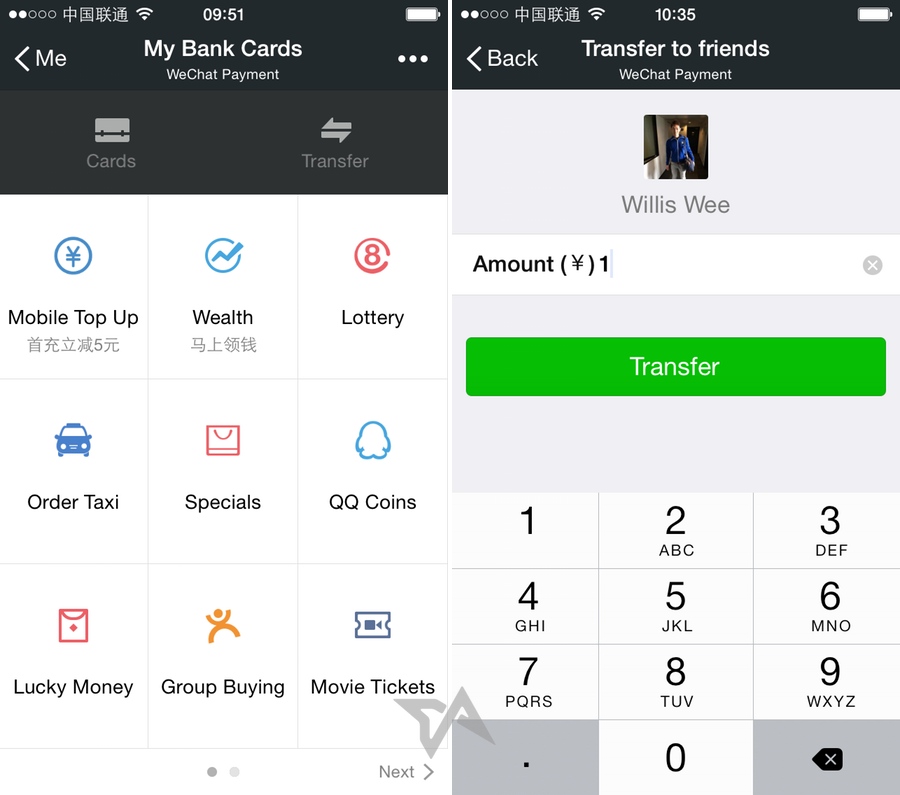 And then ends in a chat message to your friend: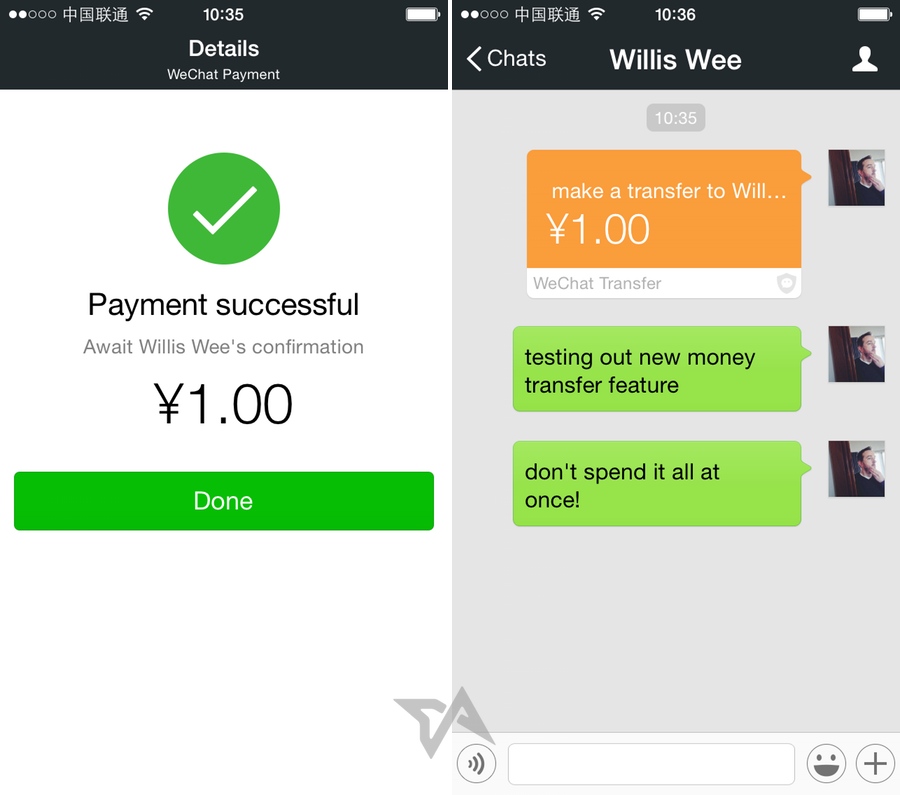 The money transfer option in WeChat is a relatively small step in WeChat's long march to turn itself from being China's ubiquitous messaging app into a useful mobile wallet service. It already encompasses online payments, ecommerce, an online personal finance fund, and online taxi ordering. This evolution first started last summer with the introduction of WeChat Payments for the app's Chinese users.
See: 5 ways China's WeChat is more innovative than you think
Tencent (HKG:0700), the maker of WeChat, is challenging Alibaba's Alipay head on as the social app takes on more wallet-like features.
The WeChat update comes a few days after the Twitter-like Sina Weibo tested out user-to-user money transfers in a beta version of its mobile app. But since that Weibo update is not yet public, WeChat has beaten it to the punch.