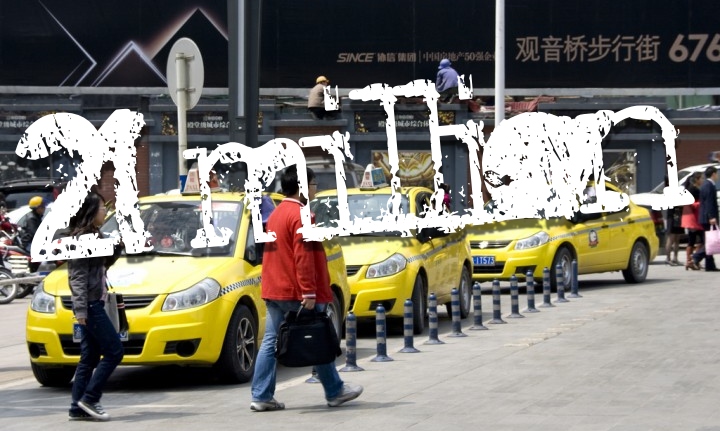 WeChat, the hugely popular messaging app in China, added the function to hail and pay for a taxi on January 6. Now, after more than a month in action, the taxi-finder app that WeChat works with has revealed some interesting figures.
According to Didi Dache, which is one of China's top taxi apps, the integration with WeChat boosted the service to 40 million registered users (from about 20 million last year). So far, a total of 21 million cab rides have been booked in the WeChat app. Courtesy of a story on 36Kr, here are more stats from the startup:
Didi Dache gets an average of 700,000 bookings per day via WeChat.
Didi Dache and WeChat's maker, Tencent (HKG:0700), jointly dished out RMB 400 million (US$65.6 million) in 'bonuses' to both cabbies and riders who paid for the fare via WeChat Payments. Note that all drivers are capped at RMB 50 in bonuses per day, while each passenger is capped at RMB 30 each day.
February 7, a day when many people were returning home after trips to see relatives for Chinese New Year, saw a daily peak of 2.62 million taxi rides via WeChat, of which about two million were paid for via mobile on WeChat Payments.
100,000 taxi rides were taken via WeChat in the first nine days
WeChat users in China can find the taxi booking feature in the 'Me' section of the app. Clicking on 'Order Taxi' brings up the Didi Dache mobile website (pictured below), where you need to register before requesting a a municipal taxi come to your location to pick you up. Those who have linked a bank card to WeChat can also pay the cabbie via WeChat's online payment system.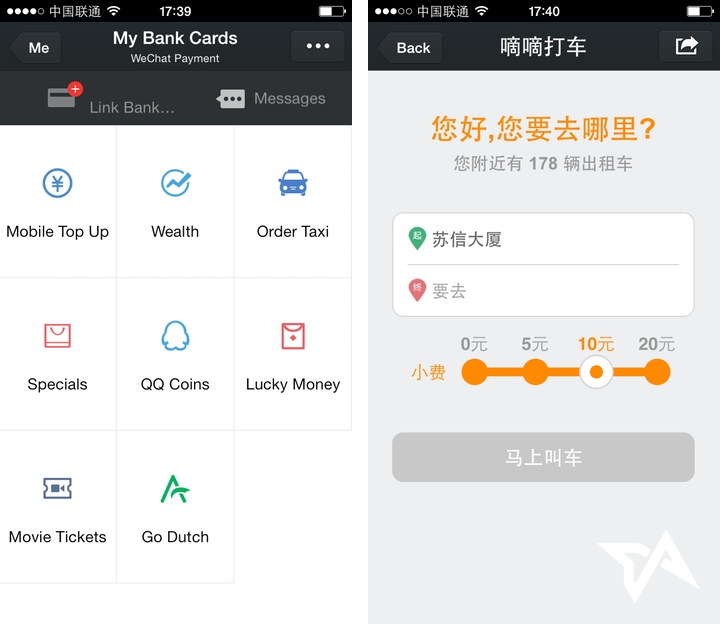 From messaging to m-commerce
Didi Dache is one of several taxi apps in China that are battling to win over both users and taxi drivers. As my colleague explained when she took a ride using the Didi Dache app in Beijing, China's cabbies find these apps a useful way to net nearby customers, especially during quiet periods. As an added bonus, communicating with people via the app – brief voice messages are preferred over text – keeps cabbies more amused than listening to the radio.
WeChat is pushing hard to do a lot more things besides messaging. Getting people to bind a bank or credit card to WeChat is crucial to these new services and the long-term game-plan for Tencent. Rather like Apple with iTunes, WeChat can become a platform for a lot of paid services once you have hundreds of millions of people ready to pay for things on their smartphone. It's not clear how many people have connected a card to WeChat; we asked Tencent recently, but got no direct response.
Tencent is waging war on e-commerce titan Alibaba, using WeChat as a weapon of mass disruption. Alibaba is battling to get more people to make mobile payments in its Alipay e-wallet app, and recently added support for a rival taxi-finder service.
(Source: 36Kr – article in Chinese)
(Unedited photo by Flickr user Pondspider)
(Editing by Josh Horwitz)