WalletKit was one of the most recent batch of 500 Startups graduates, emerging from the incubator with some funding and renewed conviction about the path ahead. That newest batch of fledgling teams was notable for containing four Indian startups, and WalletKit also counts as one of those.
The co-founder and CEO of WalletKit, which is a platform for creating good-looking cards for Apple's Passbook or Google Wallet – is Kevin William David (pictured above). He tells us that it was useful being among fellow entrepreneurs from India: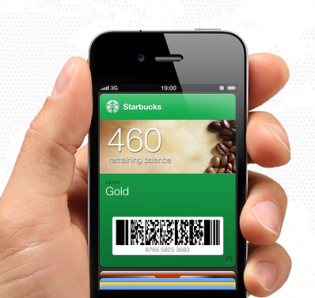 Being around three other Indian startups has been really beneficial. All of us are in the same boat, trying to get customers, meet investors. Some of the Indian founders have done a successful startup and raised money before. Also being a part of a batch with startups from across the globe from various industries and expertise has helped a lot. You get to learn from each one of them on their experiences with each passing day.
WalletKit is now a team of five and, like a number of 500 Startups graduates, has opted to move to San Francisco soon (from Chennai) so as to be closer to the team's prospective clients.
The service lets businesses make customized virtual boarding passes, tickets, store cards, and coupons for various mobile wallet platforms. Moreover, it gives retailers and other companies a way to analyze the usage and redemption of these kinds of digital tokens. Kevin says that users can make the first 500 Passbook-style passes for free before the startup's tiered pricing kicks in. With mobile wallets being so fragmented right now across dozens of emerging providers, WalletKit aims to be a constant and affordable way for businesses to serve up these passes to their customers.
Stalking into 500 Startups
Kevin and co-founder Ramakanth are both 23 years old and from Chennai, and only graduated from college last year. Getting into 500 Startups was an initial aim of theirs, and Kevin explains that it required some cunning and planning:
We stalked one of the 500 Startups partners at his hotel when he was in India figuring out his hotel location by his tweets. We made a customized pitch book for each partner at 500 along with a poster of their life-size cartoons. Pitched him in his cab all the way to the airport. Three weeks later we were invited to the US to be a part of the current accelerator.
That occured a couple of months before 500 Startups became more firmly entrenched in India by opening the StartupWallah fund to pump US$5 million into startups in the nation. So for future Indian entrants, perhaps they'll only need to drop an email to 500 Startup venture partner Pankaj Jain to begin their journey into incubation.
The other three Indian startups that toiled along side WalletKit were GazeMetrix, Instamojo, TradeBriefs. In the past, 500 Startups nurtured the Indian team behind Teliportme. Looking outside of India, another one to emerge earlier this month was the clever Chinese-English translation app Waigo, which we reviewed last year.
The next – and fifth – batch is now being recruited by Dave McClure's incubator, and submissions are open until March 1st. That gives Indian startups one more week to be able to follow WalletKit and other graduates into the program.