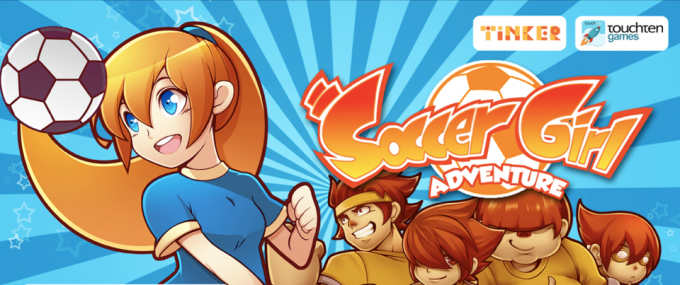 Indonesian game developer Touchten announced today that the company has made a soft launch of its mobile game publishing platform. Its first publishing deal is with Indonesian game developer Tinker Games. The latter game developer is one to look out for in Indonesia, snatching one of the awards at the Indonesia Game Show 2012 and is part of Systec Group portfolio companies.
Touchten is publishing two games from Tinker Games, they are Paws! Cat Attack and Soccer Girl Adventure. Both are paid, casual games, and will be published under Anton's account on iTunes. Tinker Games CEO Panji Prakoso explains this latest partnership with Touchten:
We know that Touchten already successfully launched a bunch of games for iOS, Android, and also the web. Touchten also created solid distribution channels for the mobile gaming industry, which will be a huge advantage for our games to be published by TouchTen.
For now, the two newly published games are not integrated with Touchten's loyalty points feature powered by Gimmie World. But CEO Anton Soeharyo explained that they will treat all of their published games as if they're Touchten's own games. The Touchten team will offer its loyalty point feature, telco and e-money payment system, a promotional budget, and mentoring and consulting services to its platform partners.
Touchten has been one of the most successful Indonesian game developers, with its Train Legend title breaking into the top five overall free iOS app chart in the US market recently. The game company has around five million users for all its games with around 700,000 monthly active users. While there are arguably many other Indonesian developers who can build very nice games, they may still need help in terms of marketing those games in the West. A lot can definitely be learned from Touchten's success.
The publishing platform will be fully launched, hopefully including all of the mentioned features, next month. Here are the videos of the two games that Touchten is now helping to publish: