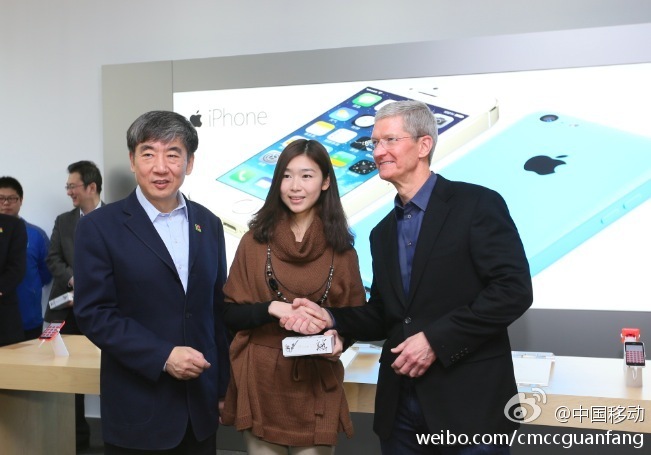 Today is the day that Apple-hungry China Mobile (NYSE:CHL; HKG:0941) subscribers have been waiting for – the official launch of the iPhone on the world's largest mobile operator. To celebrate the iPhone 5s and 5c coming to China Mobile, Apple (NASDAQ:AAPL) CEO Tim Cook accompanied China Mobile chairman Xi Guohua to one of the telco's stores in Beijing to meet and greet this morning's buyers.
As shown in the photos from China Mobile's official Sina Weibo page, the store was full of more local media than shoppers. Nonetheless, Xi said earlier this week that the company has seen 1.2 million pre-orders for the new iPhones in the three weeks prior to today's launch.
Cook has been in China all week. A few days ago he said he was "incredibly optimistic" about the new partnership with China Mobile.
(Update: Throwing in Cook's own tweet and image below):
Having fun in Beijing at the iPhone launch with China Mobile! pic.twitter.com/AqoqLbbeO7

— Tim Cook (@tim_cook) January 17, 2014
In the past, China Mobile subscribers who didn't want to switch networks had to make do with only 2G mobile data on their iPhones. If they upgrade to the new iPhones, they'll be able to jump onto China Mobile's 3G or 4G networks.
China Mobile – which has a total of 763.3 million phone subscribers and 181.1 million signed up for 3G – rolled out its 4G TD-LTE network last month across numerous large cities. It'll be expanded nationwide during the course of this year.
Here are more photos from Weibo: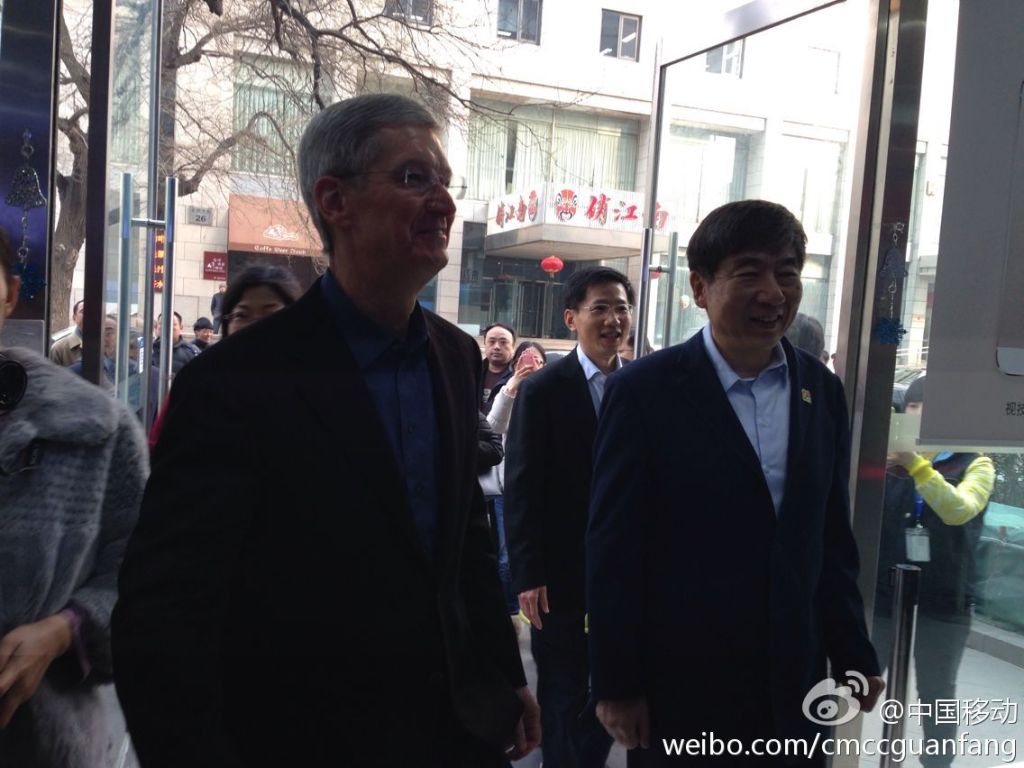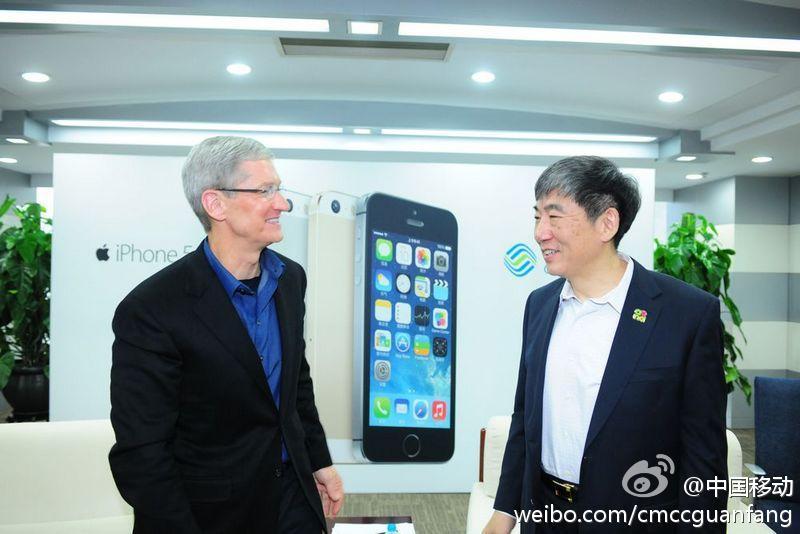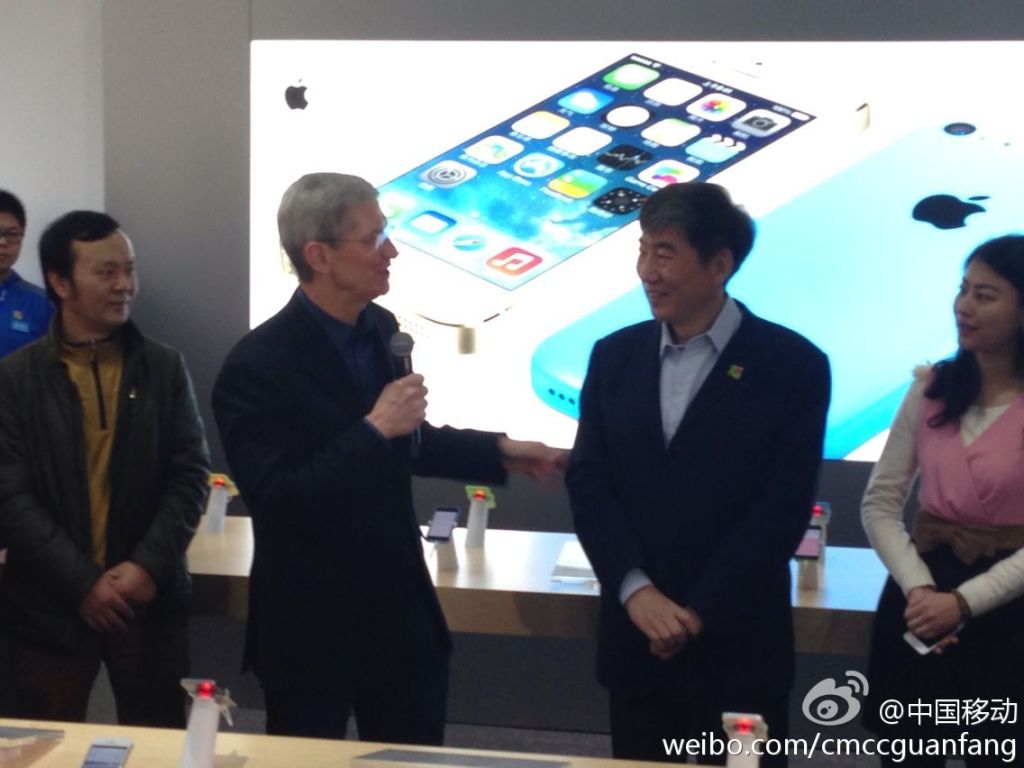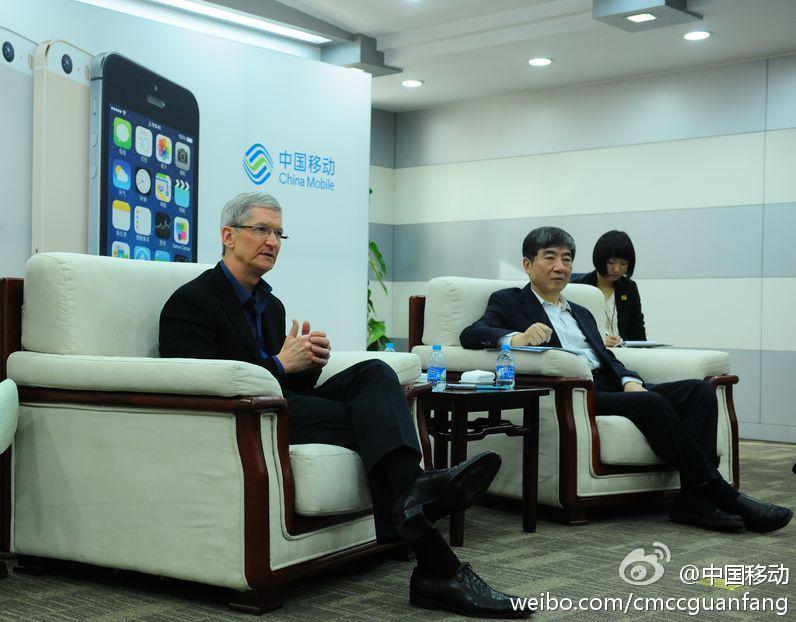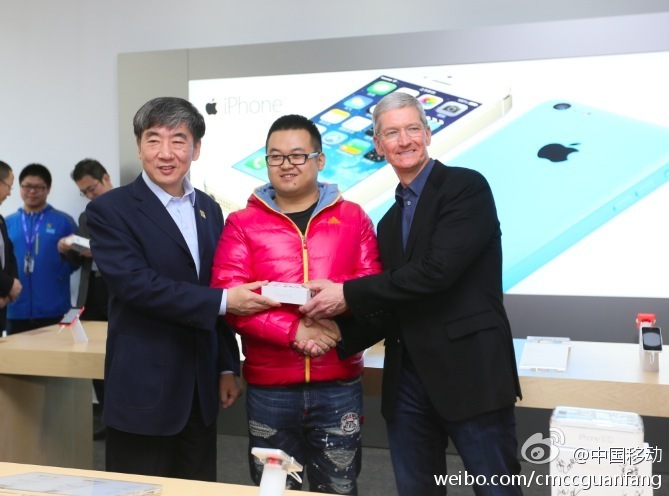 (Editing by Josh Horwitz)