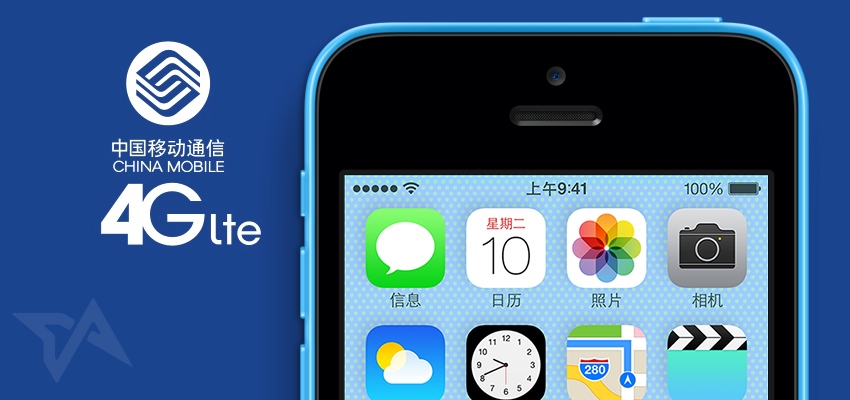 Apple's (NASDAQ:AAPL) long awaited deal with China Mobile finally became a reality just before Christmas, and so the world's biggest telco is busy taking pre-orders for the iPhone 5s and 5c ahead of the local launch on Friday, January 17.
China Mobile (NYSE:CHL; HKG:0941) chairman Xi Guohua said yesterday that several million iPhone pre-orders have been taken already, according to the Wall Street Journal. (Update: The WSJ quoted Mr. Xi as saying "multi-millions" of pre-orders, but later CNBC got a precise figure that was not so high. We've changed the title to reflect this exact number).
The WSJ also saw Apple CEO Tim Cook speak at a small media briefing to Chinese media where he said he's "incredibly optimistic" about the new partnership with China Mobile. "We've gotten to know each other […] today is a beginning, and I think there are lots more things our companies can do together in the future," Cook added.
China Mobile has a total of 763.3 million phone subscribers (in latest data for November 2013) with 181.1 million of those signed up for 3G. Pent-up demand from years of iPhone models not supporting China Mobile's TD-SCDMA 3G network could lead to a big sales bump for the already popular iPhone 5s. The new iPhone 5s and 5c models now support both China Mobile's 3G network and its brand-new 4G network.
However, it's worth remembering that the average price of a new Android phone bought in China is just RMB 1,426, which is $233. So Apple's high-end and substantially priced iPhones are going after a relatively small slice of China's wealthier and middle-income populace.
(Editing by Josh Horwitz)