Welcome to Asia's best mobile games from June 20 to 27! As always, if you've got a game you'd like us to check out, drop us a line at news[at]gamesinasia[dot]com. If not, then you've got your weekend's mobile gaming cut out for you with this curated list.
---
Time-waster
Pop A Corn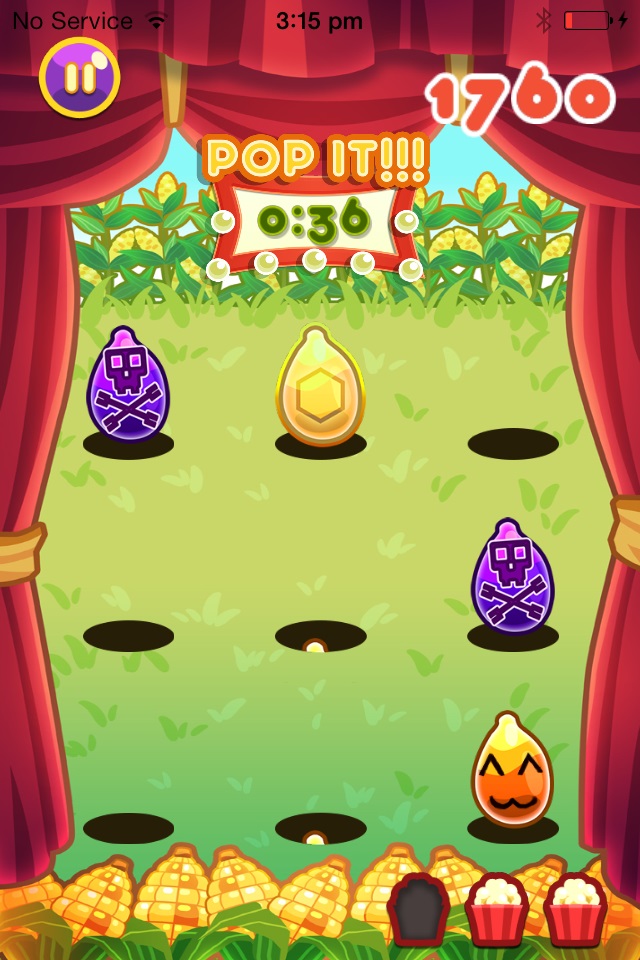 by Spotcat Studio (Philippines)
Two whack-a-mole games in one week? It might be overkill, but Pop A Corn makes it worth it. Pop A Corn has you hitting corn kernels rather than dwarves, and is easy on the eyes.
This whack-a-mole-style time-waste can be played single-handedly and has just one mode, where you have 60 seconds to pop corn kernels. Hit a purple kernel and you lose time and a life, but hit a special corn and you gaint hat life. The game ends once 60 seconds are up, though you can prolong it by performing hit combos.
Pop A Corn is free on iOS and has zero in-app purchases. Good for killing time, if nothing else.
Duende!
by Hobbi Games (Philipines)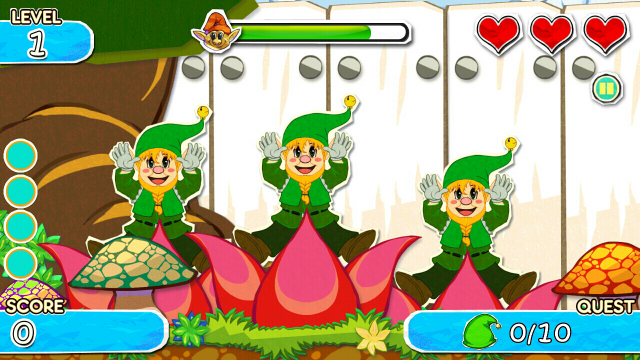 A duende is a small dwarf-like creature from Filipino and Latin American mythology and your job in Duende is to capture as many of them as possible. Duende plays like the arcade favorite whack-a-mole, except in Duende, the moles occasionally whack back. Duende adds a bit of excitement to the genre by adding chain captures, different races, and quests to the classic whack-a-mole formula.
Duende is not going to replace your favorite game ever, but it is a top-quality time-killer with great style and intuitive gameplay. Give Duende a try, you're going to enjoy it. You can download Duende for Android for free here.
Unlock
by Simplykok (Singapore)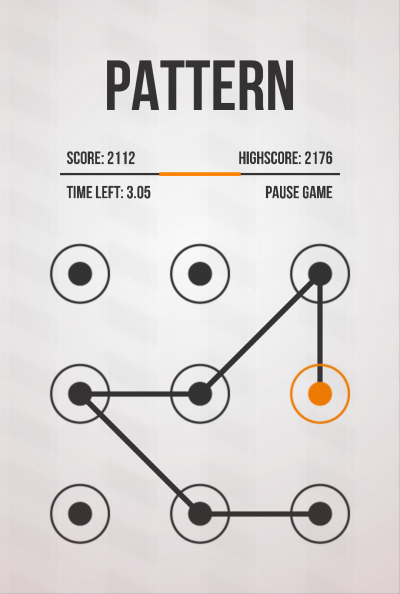 Created by Digipen Singapore student Woon Kok Leong, Unlock is a perfect minimalist time-waster for people who like fooling around with their Android phone unlock screens when they're bored.
Unlock gamifies the exercise by providing upgrades, and also has a variety of unlock screens. Great for when you're waiting for something or simply bored. Unlock is available on Android.
---
Puzzle
Causality
by Unexpect3rd (Singapore)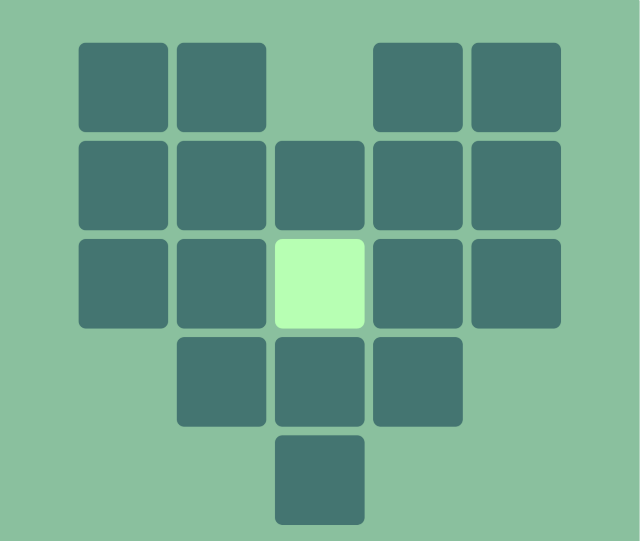 Causality is a digital version of the 90s boardgame Lights Out!, but with a lot more content and cooler designs. The goal is to get all the tiles in a single area to be the same color.
This starts off easily enough, as each tile is only affected by the tiles around it. However as the game progresses, the causality changes and the player is faced with much more challenging puzzles. Causality is pretty and it does a good job of melding the gameplay sounds with the music; though it's no Hyper Square, it sounds good!
Couple all this with an astonishing eight chapters and over 240 levels, and you suddenly have a game that warrants serious attention. You can download Causality for iOS for free here.
Blaz Blue Battle Puzzle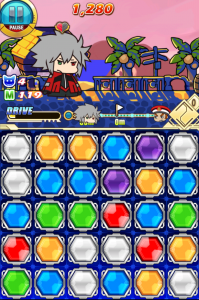 by Cyberfront Korea (Korea)
It's Blazblue meets Puzzle & Dragons in Blaz Blue Battle Puzzle. You've got all your familiar Blazblue characters on the top of the app, and a sliding puzzle board on the bottom. Unlike Puzzle & Dragons and its numerous clones, you can only slide tiles in Blaz Blue Battle Puzzle up and now; however, you only have to match three or more tiles of the same color to perform and attack.
What really gives Blaz Blue Battle Puzzle its longevity is that it doesn't have an RPG component. Nope, the reason you will want to play this game is because it's a puzzle runner, with your aim being to go further each game. Blaz Blue Battle Puzzle is free for Android only.
---
Sports
Jump Smash Legend
by Mediasoft (Malaysia)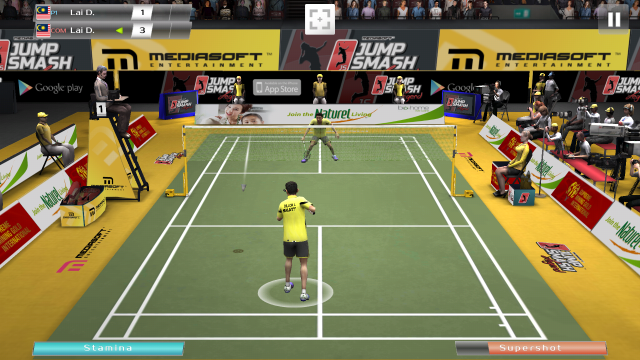 Badminton is pretty big in Asia, be it for fun or for serious business, and Mediasoft has cashed in on that with its second sports game, Jump Smash Legend. The latter improves on Badminton: Jump Smash with better graphics, a friendlier user interface, and more intuitive gameplay. This mobile badminton game lets you use real-life players (yes, including legitimate Asian players!) to do battle on the courts, and you can buy or unlock characters as you progress through tournaments and exhibition matches. Gameplay is simple yet challenging enough to keep Jump Smash Legend from being a one-play wonder.
It's available in both English and Chinese. Get it free on Android and iOS.
---
Running
Wechat Speed
by Tencent (China)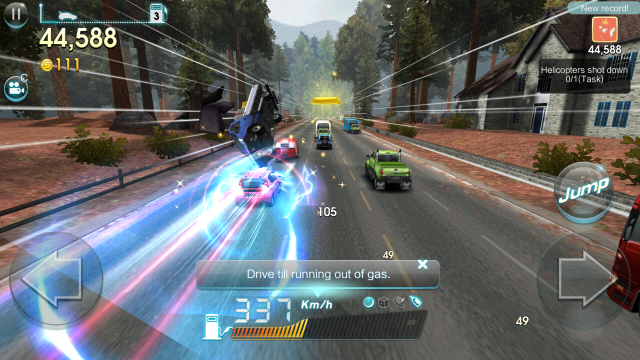 Wechat Speed is a running game with a twist. Instead of a human scurrying along a horizontal path, you're driving a car on a vertical track. The aim of the game is to speed your way through races and get to each fuel stop before you run out of gas. There are lots of illegally parked cars and trucks, power-ups, and coins to collect along the way—all of which will aid or deny you your next pitstop. What I really like about Wechat Speed is the variety of cars you have to choose from; while some have to be paid for, they at least let you pretend you own a tricked-out ride!
Wechat Speed is available on Android and iOS.
Rolling Zimro
by Xaxist Arts (India)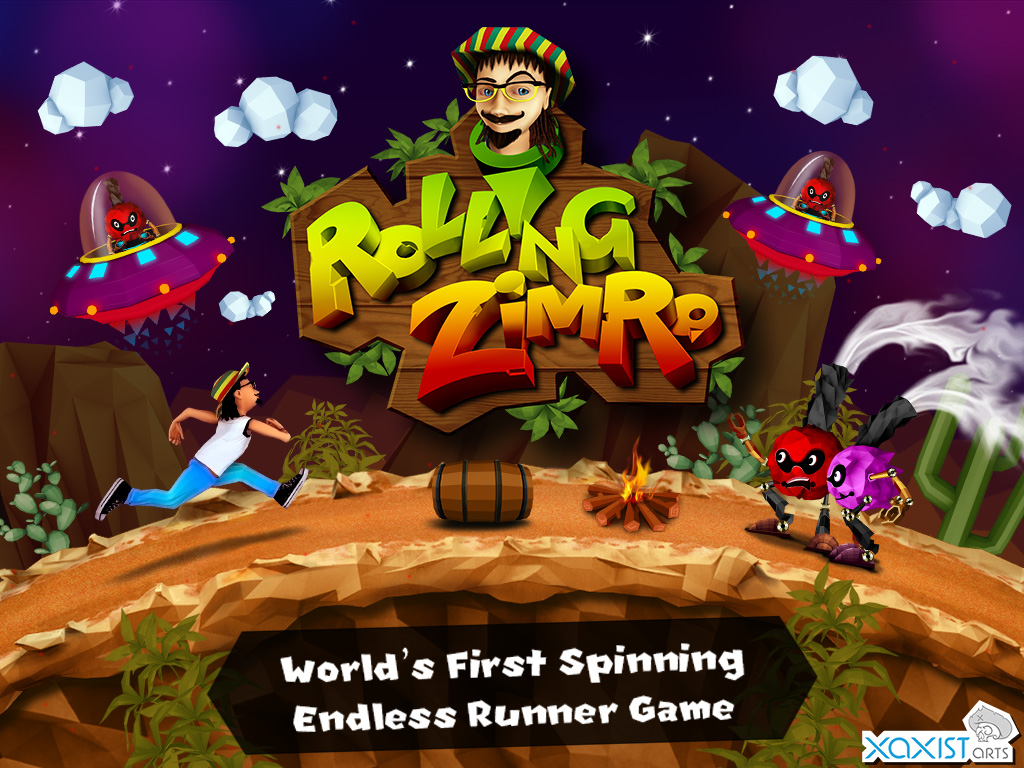 Another day, another running game. I wonder who will get bored first, the developers making such kind of games or people playing them. Either way, boredom isn't a concern with Rolling Zimro. As the name suggests, you don the role of Zimro, who apparently is an alien masquerading as a Jamaican man trying to save the world from other aliens. Rolling Zimro has your character in one place but the world around you is moving. It's a cool take on the genre that works well for most part thanks to polished controls and sweet art direction.
The runner genre might be overflowing with options but that doesn't make this any less of a fun game. It's well worth the $0.99 it costs, and it's iOS only.
---
Shooting
Guns Girl – School DayZ
by 4inch (Asia, we just can't figure out which part)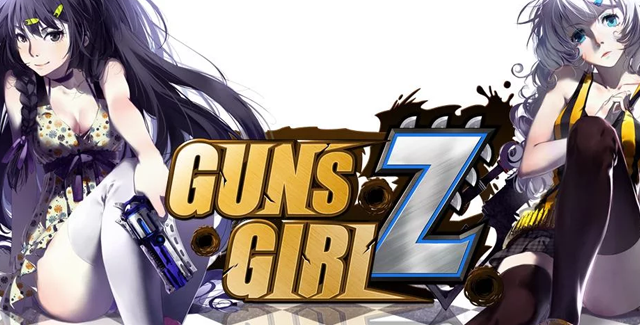 I'm not really fond of zombies and shooting games, but cute things are a different story, which is the summary of how I feel about Guns Girl – School DayZ (Guns Girl Z). It puts you in the shoes of an adorable school girl trying to fend off the cutest zombies I've ever seen. And while most games with school girls depict them as sexy and desirable, Guns Girl keeps them within "cute". The controls are also very easy and responsive. You can change weapons with just one tap, without having to jeopardize your adorable little self. It's no Left 4 Dead, but it's definitely fun. And did I say it's cute yet?
Guns Girl Z is free to download for Android here
---
Don't forget, if you've got a game you developed and you're based in Asia, send it to us for consideration at news[at]gamesinasia[dot]com.